7-Eleven, Inc. Acquires 143 New Locations in South Texas from C. L. Thomas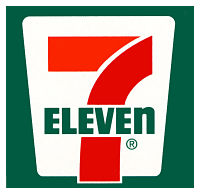 Jan. 3, 2013 – 7-Eleven, Inc. continues its expansion in the Lone Star state with today's announcement that the company acquired 143 Speedy Stop and Tigermarket retail locations from C. L. Thomas, Inc. of Victoria, Texas. The acquisition, which closed Dec. 31, increases 7-Eleven stores' footprint in San Antonio, where recently the country's largest convenience retailer purchased 25 stores as part of its acquisition from TETCO, Inc. It also adds to 7-Eleven's growing fuel wholesale-delivery business because the acquisition includes gasoline distribution to approximately 150 dealer-operated sites.
"We continue to build our presence in a rapidly growing area of the U.S., along the I-35 corridor from north of Dallas/Fort Worth to the Mexican border," said Stan Reynolds, 7-Eleven executive vice president and CFO. "We expect to grow to more than 700 7-Eleven stores in Texas from last year's 342 with this and other acquisitions we've made in 2012."
7-Eleven plans to interview and offer qualified employees positions within the company. The company will remodel and rebrand a significant number of the locations in 2013.