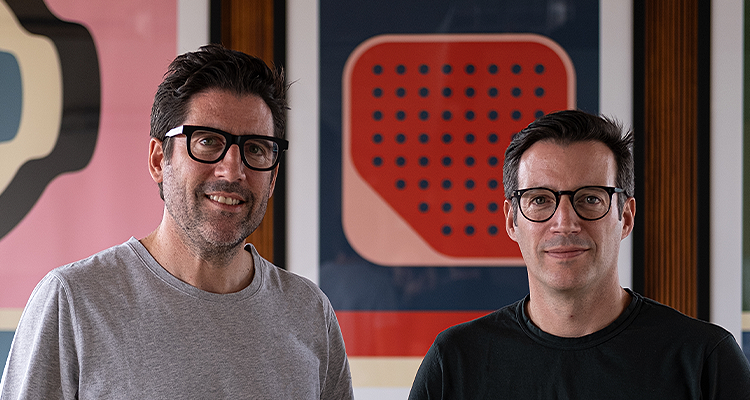 A commitment to the planet means there's more to Joseph Joseph than innovative home products
If you have a keen interest in kitchenware and gadgets, there is a strong possibility that your home has at least one of Joseph Joseph's products. This London-based business is renowned for its novel storage solutions and eye-catching color schemes, as well as the ease with which each product can be used. Almost 20 years ago, twin brothers, Richard and Anthony, began the venture to provide effective and technically interesting kitchenware. "Both Anthony and I come from a manufacturing background," says Joint Owner Richard Joseph. "My grandfather set up a business in Birmingham in the 1930s, which was passed onto my dad. As boys, we would spend our summers shoveling glass on the factory floor.
"As we got older, we then worked our way around the other departments. Both of us were quite creative at school so we followed careers that involved design and technology. We studied engineering at university, which was centered around practical work and manufacturing," he adds. On behalf of him and his brother, Richard shares what goes into bringing their innovative products to home store shelves, and how the company outshines its competitors.
According to Richard, his brother is an incredibly talented product designer, with a laser-focus for innovation. Richard, on the other hand, is more interested in the commercial side of making products, selling them and then creating a business from the ground up. "I think that's what makes us a pretty formidable pair, and it's why the company has done so well," and he's right.
The synergy between the brothers truly comes through in the originality of a Joseph Joseph product. Richard highlights that the innovation that separates the company's kitchenware is intended to disrupt a highly saturated market. "In the early days, it was about having a small collection of products we thought were cool, but we had to work through a ton of trial-and-error phases. We decided early on that functionality would always be at the heart of everything we did. We began Joseph Joseph with the aim of revolutionizing tasks in the home and making the everyday more efficient. We then came up with a glass chopping board as part of a collection that actually did really well, and that's how we focused on kitchenware. Even though we aren't die-hard cooks, we love the potential in items that people use every day."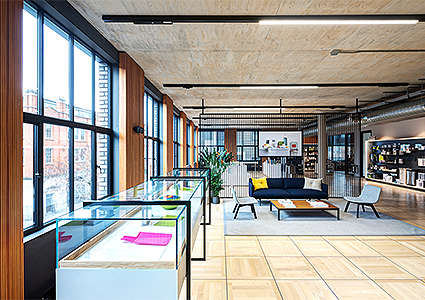 The brothers look beyond the obvious for inspiration and are passionate about devising solutions that work beautifully and are long lasting. Whether it involves preparing a meal, organizing the kitchen, doing the laundry or dealing with waste, every product is designed to make daily life easier. "You will never find us going into categories like tabletops, bowls, plates and forks because we don't know how to improve those items, but give us a toilet brush, or a draining board, and we will take on that challenge. We love those sorts of products," he shares.
Ethically engineered products
Now, the business has built a reputation for quality items with a dependable lifespan, but there's even more to it. Another aspect to the company's uniqueness is its operational transparency. Joseph Joseph has partnered with organizations like Sedex to demonstrate its commitment to sustainable supply chain solutions. "We want to make sure we deliver on our promises, which is why it's important for us to partner with people like Sedex to help us improve as an organization. We want to help our manufacturing partners be better to give consumers confidence that we provide ethically engineered products.
"We also want to ensure we have proper social compliance, that our factories adhere to various standards, and we are determined to deliver on our company promise. It is also important for the team to know we are an organization that cares about more than just our profit, and so partnering with Sedex helps us enforce that," he emphasizes.
Its passion for sustainability means the business is working hard to remove plastic from its packaging, make it more recyclable and reduce the energy and resources that go into shipping products around the world. Taking this one step further, Joseph Joseph also operates within a circular economy. "The great thing about the circular economy is that it plays nicely to our strengths. If we are looking at sustainability, and how we can reduce our carbon footprint, we believe in giving it all we have. We want the way we design products to incorporate longevity as well, and the beautiful purpose about the circular economy is that it keeps products in circulation for longer, whether that be through great manufacturing techniques, or using the right materials to extend the life of the product through spare parts. We can design all of these into the products we develop, and we work hard to maintain that. We want to make sure that our work is credible, and we can build it into our product development strategy going forward," he shares.
Industry-leading creativity
Richard believes that as customers increase their awareness regarding ethics and the impact of the products they purchase on the environment, companies need to work harder to maintain their trust. "We are asking them to spend their hard-earned cash on us over our competitors, and so it's crucial that we deliver on promises of a reliable product from start to finish; that's how we build loyalty, and brand equity. We don't get it right all the time, but it's about taking the time to ensure we are true to what we stand for."
It is clear that Richard and Anthony believe in industry-leading creativity, and it is that level of innovation that will keep Joseph Joseph a household name for many years to come. "Even if there are aspects that we know we can improve on, we are so ready to take on those challenges. There are so many categories that we are not in yet where functionality is key. In the next few years, customers can look forward to new launches. We don't do anything with a battery or plug at the moment, for example, which is an area we are keen to explore. So, watch this space – Joseph Joseph has some exciting ventures on the way." Richard concludes. As industrial designers and excellent problem solvers, the Joseph brothers are determined to maintain their vision to take the mundane and make it extraordinary.