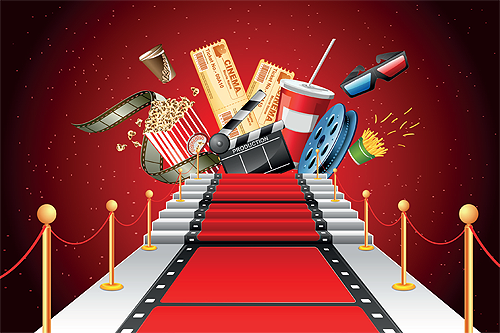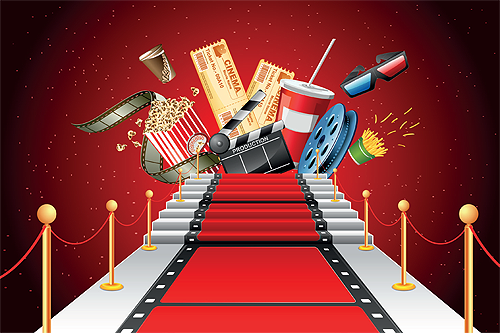 When Target CEO Brian Cornell said during the company's 2nd quarter analyst call that it's "difficult right now to forecast beyond a couple of weeks at a time," he might well have been painting a picture of the film release schedule for the next year and a half or more.
And when his Target COO John Mulligan said during the same call that "mostly this is about conversations (with vendors) and then having the agility and flexibility" to make changes because everything is "moving very rapidly," he gave a cogent description of ongoing discussions among studios, licensees and retailers, and how each of those parties has a vested interest in finding a way to adapt to changed circumstances.
The film schedule is being upended and readjusted for two primary reasons: the shuttering of movie theaters for months at a time in most parts of the US, particularly in New York and California; and the pandemic-driven interruption of film production around the world. The theater closures are a near-term factor that affects the studios and their partners today, while the production halt is forcing filmmakers, licensees and potential retail and promotional allies to rejigger their long-term planning.
In normal times, licensed merchandise based on "tentpole" films plays a key role on a variety of levels. Of course, each of the stakeholders appreciate the revenue the business generates. In 2019, the Entertainment/Character sector (of which films are a major part), accounted for 44 per cent of the global $292.8B global licensing business, or $128.4B, according to Licensing International's Annual Global Licensing Industry Study. (In the US, which has a much more diffuse licensing industry than any other country, the Entertainment/character segment accounted for 31 per cent of the overall industry, or $49.3B.)
Beyond the revenue the business generates, the studios know the value of an instore or online merchandise display in promoting the film itself. The merchandise supplier values the ability to offer its retail customers potentially hot-selling SKUs, proving itself as a key vendor. And retailers want to take advantage of the marketing dollars that a studio puts behind a major project to draw traffic to the store or site – particularly if it's able to negotiate for exclusive items.
But the pandemic upset the apple cart. For example, items tied to Wonder Woman 1984 moved onto retail shelves in late summer – in line with its scheduled August release – before the film shifted for a fourth time this year to Dec. 25 in the U.S. – and licensees have been faced with the hard decision of warehousing product or shipping it to retail without the backing of the film's marketing muscle.
It's not just consumer product licensees. Dairy Queen was promoting a Wonder Woman 1984 cookie collision Blizzard drink this summer as the film's release bounced from June 5 to Aug. 14 and Oct. 2 before landing on Christmas Day. Not exactly a hot time to sell a cold drink.
"We had little choice but to ship the [Wonder Woman 1984] product because it had been designed, made and packaged and shipped to retailers [and] it was too late to pull anything back," says McFarlane Toys CEO Todd McFarlane. "Retailers made a commitment on a purchase order and shelf space and without the products, those shelves might be bare."
Licensees have been adapting their strategies as release dates and platforms shift. In the spring and early summer, films such as Scoob and Trolls slid from planned theatrical showings to streaming and VOD platforms – cinemas were shuttered around the world – but late enough in the process so that retailers who carried the goods were able to take advantage of theater-like marketing efforts.
The experience with Disney's Mulan was more complex. In many parts of the world, Disney launched the film in September as a "premium" streaming event on Disney Plus – charging, for example, $29.95 in the US, less than a family might have spent to see it in a theater. In China and some other countries, it went into theaters. Merchandise tied to the film was in US stores as early as spring in advance of the originally planned premier.
The experience with Scoob, Trolls and Mulan also raises the issue of whether feature films that play only on streaming platforms can support a full-fledged licensed merchandise program at retail. So far, the biggest streaming-based licensing success stories have been for a pair of more traditional episodic TV series – 'Stranger Things' on Netflix, and the Star Wars offshoot 'The Mandalorian' on Disney Plus. Stakeholders on all sides of the licensing equation are keeping a close eye on how that question is answered.
Conversations with licensing executives reveal a general willingness on both sides of the contractual equation to deal with the fluidity of the movie market, relying on the realization that these are special times and that even once things go back to 'normal,' long term business relationships need to be fostered.
As the industry works its way through the rest of 2020, and toward a radically recast 2021 and beyond, those relationships will come increasingly into play.
Licensing International
Marty Brochstein is the resident brand and licensing expert and head of industry relations at Licensing International. Licensing International is the leading trade organization for the global licensing industry, working to foster the growth and expansion of brand licensing around the world, raise the level of professionalism for licensing practitioners, and create greater awareness of the benefits of licensing to the business community at large. Founded in 1985, Licensing International boasts members in over 40 countries.
https://licensinginternational.org