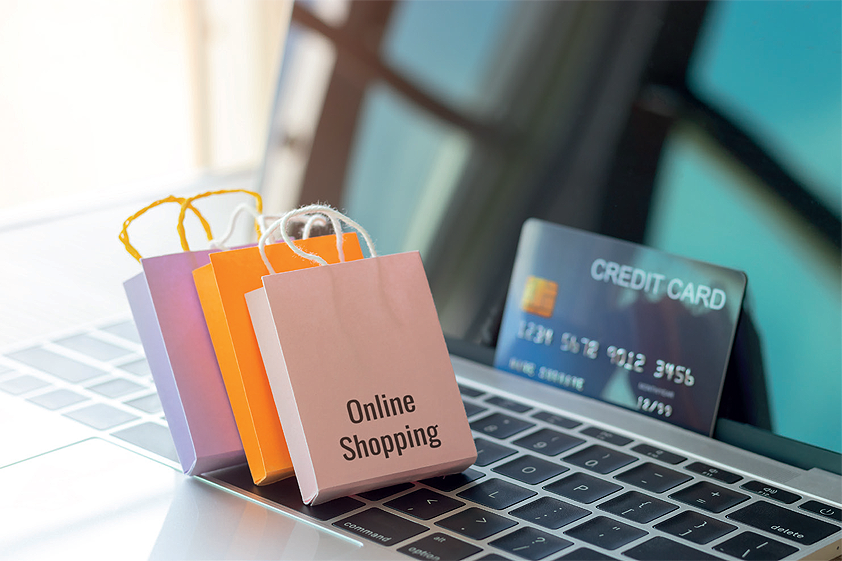 The path to direct-to-consumer success. By Mel Tymm
The past year has proven the power of direct-to-consumer (D2C) eCommerce sales. With whole sections of the economy closed for a large portion of 2020 and into this year, those with an effective D2C sales strategy have not only been able to stay in business, but some have been able to increase their revenue where others have failed. In fact, only 22 percent of D2C businesses reported a decline in sales last year compared to 80 percent of traditional retailers, according to a recent survey.
Brands that sell directly to their customers have greater control over the entire end-to-end retail experience – ensuring customers receive optimal service – and the removal of middlemen means lower costs and higher profit margins. However, the shift from business-to-business (B2B) to D2C retail isn't always straightforward.
Logistical challenges
Businesses that haven't previously sold to the consumer market aren't often prepared for this type of retail and the new considerations that come with it. Brands must first decide how they plan to sell. Online is the obvious choice – with online-only brands such as Casper and Dollar Shave Club continuing to make waves within the industry – but within this, businesses need to decide whether to create a fully customized digital storefront, leverage an integrated eCommerce solution such as Magento or Optimizely, or turn to online marketplaces such as Amazon, eBay or Etsy. Each has its own benefits but to get up to speed quickly, while retaining a level of brand awareness and autonomy, an integrated solution is often the best option. Whichever way they go, businesses must be prepared to invest in the resources needed to launch and maintain their D2C presence.
What's more, choosing to go D2C is a dramatic business model shift for those that have traditionally sold via other channels, such as retail partners. Making this shift shouldn't be done to the detriment of these valuable, established relationships, and steps can be taken to lessen the blow and keep retail partners happy. This includes differentiating your D2C offering from what is sold by partners, white labelling products to minimize direct competition, or involving partners in the process and sharing customer data to help them optimize their strategies.
Practically, one of the biggest changes for new D2C businesses is fulfilment. Companies that have traditionally distributed in bulk to stores now need to adjust their operations to fulfil larger volumes of small orders for individual customers, right down to the last mile, while also carrying on their B2B operations. To manage this, retailers need to assess whether they are prepared to invest in their own fulfilment strategy or whether they turn to third-party logistics (3PL). 3PLs can be an attractive way to get operations up and running quickly, as they have the experience and economies of scale that a new D2C business is unlikely to have. But, in the long run, a 3PL can be too expensive to justify, so a brand may want to look at managing fulfilment itself by investing in warehouse and order management technologies internally that are capable of managing multiple fulfilment workflows – i.e., B2B and D2C orders – on one platform. If this is the case, they should ensure their systems can provide them with rea
l-time, accurate visibility of stock levels, inventory and orders. Missing out on sales due to stock-outs or inaccurate supply chain lead times, or creating unhappy customers by miss-picking orders isn't the way to start a D2C journey.
Serving the end consumer
Successful retail is all about maintaining a seamless customer experience, and D2C commerce is no exception. Often price alone isn't enough to entice customers to switch their loyalties: the D2C experience needs to mirror the B2C experience. D2C businesses must invest in providing a smooth buyer journey, value-added services and choice to build customer loyalty.
With the market dominated by the likes of Amazon, delivery is often the most important factor for consumers when buying online Whether delivery is offered free, next-day or sustainably can have an impact on where they choose to purchase, while the choices a business offers must be mindful of its bottom line. However, before D2C retailers can think about making sales, they need to consider how to pull product data onto their website. The buyer journey is often more complex for a consumer market, which means detailed product descriptions, including images and videos, stock information and pricing must be displayed accurately to provide the consumer with as much information as possible to prevent unnecessary returns.
However, retail returns are inevitable and they must be quick, easy and free for consumers, as well as being integrated into the order management system to track and optimize the process. The benefit of going D2C is that brands will have access to data that they previously weren't privy to when selling through partners. This information should be leveraged to discover trends that may explain why products are being returned – is the product information inaccurate, or is there a theme to the return of similar items? – and this cumulative data can then be acted upon to help minimize the number of returns. This will not only positively impact the bottom line and minimize the logistical headache that comes with managing returns, but will ensure customers come away from their buying experience satisfied.
The growing shift to D2C retail isn't yet showing signs of abating. It can be a profitable business model for those looking to take charge of the experience their customers are receiving and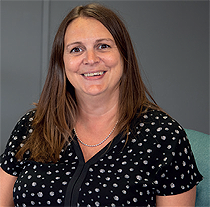 those that wish to respond with agility to the ever-evolving market conditions. Businesses must be mindful that the migration from B2B to D2C isn't a simple one, but any challenges can be overcome with forward planning and investment into frictionless fulfilment and a customer-first mindset.
Naveo Commerce
Mel Tymm is Industry Principal, Naveo Commerce. Naveo Commerce is an international end-to-end eCommerce, OMS and fulfilment technology company helping SMBs and enterprises across all retail segments to manage and grow their business online. The company was founded in 2020 following the merger of Digital Goodie and Maginus, unifying cloud-based headless commerce expertise, Order Management Systems and fulfilment solutions to establish one of the only companies globally to be able to offer entire end-to-end commerce support to retailers.
www.naveocommerce.com