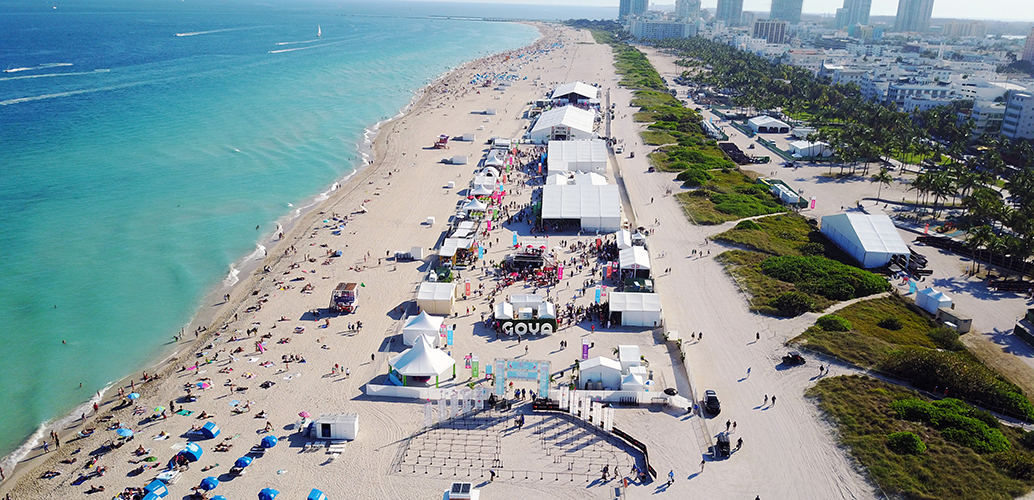 From February 24-27, epicurean lovers can expect a variety of new and classic walk-around tasting events celebrating the hospitality, food and beverage industry.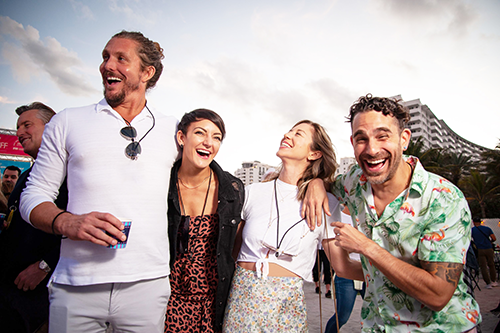 Food Network and Cooking Channel personalities, and more than 400 chefs and wine and spirit producers will come together to create an unforgettable celebration comprised of walk-around tastings, intimate dinners, late-night parties, brunches, lunches, master classes, wine seminars and more.
Thursday night kicks off the festivities with restaurateur and Emmy award-winning television host, Guy Fieri, in his live demonstration of 'Diners, Drive-Ins and Dives' LIVE on the sand. Guests have the opportunity to taste his travels across America with samples from more than 25 eateries in search of the best 'greasy spoon', as featured on his show.
The fixture for the remaining three days is expected to be just as inspiring. From conjuring craft cocktails at Sweet Liberty, to preparing fresh pasta with Michael Pirolo, those keen to sharpen their cooking skills have the choice of a variety of expert-led master classes.
Not to mention all the one-night-only intimate dinner experiences hosted by critically acclaimed chefs and personalities like Daniel Boulud, Eva Longoria Bastón, and Aarti Sequiera to name a few.
Saturday night Tribute Dinner is another highly anticipated dining experience featuring guests of honor Guy Fieri and Bill and Peter Deutsch, of Deutsch Family Wine and Spirits, hosted by Master of Ceremonies and Festival favorite Rachael Ray. Later that evening, Guy will then lead a late night party under the stars with 90's icon and front man of RUN DMC, Rev Run.
For those interested in experiencing casual elegance, the Miami Design District Event Series is taking place exclusively during the Festival's weekend. Located at the Jungle Plaza, the series is set to feature a cluster of events that pay homage to the district's innovative fashion, architecture, design and world-class dining.
While organizers of the event are keen to platform a variety of tasting experiences, they are also partnering with Dr. Lisa Davis, PHD to focus on diversity, equity and inclusion at the Festival, as part of a commitment to address the gaps in underrepresentation and inequality across the hospitality industry.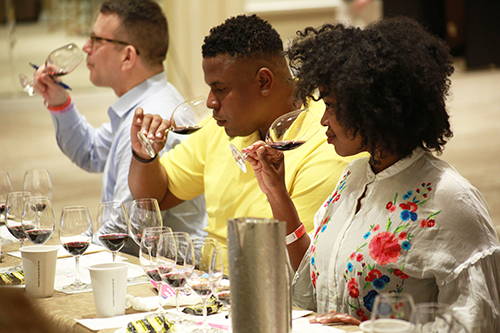 As a former councilwoman and Vice Mayor of Miami Gardens, Dr. Lisa Davis has over 25 years of experience. During her political career, she received several prestigious awards and honors from various organizations including the President Barack Obama's 2017 'Lifetime Achievement Award'. She has also served as the second Vice President of the Florida Black Caucus of Elected Officials, and the Vice President of the Miami-Dade Black Caucus of Local Elected Officials.
"It is our goal to serve as a valuable platform that celebrates the diverse restaurant and bar community in South Florida," said Lee Brian Schrager, festival Founder and Director. "Diversity and inclusivity make each of us better individually, but also collectively, as an organization, and we know that Dr. Davis and her team will help us move the needle forward when it comes to representation."
Despite an abundance of excitement to look forward to, it is also crucial to keep everyone safe, and those attending are required to complete a digital health screening through SymCheck. This will include confirmation of either a negative Covid-19 test no more than 72 hours prior to the event, or full vaccination plus presentation of a cleared SymCheck QR Code.
To date, the Festival has raised more than $31.8 million for the Chaplin School of Hospitality & Tourism Management at Florida International University in support of its educational mission to cultivate the future leaders of the hospitality industry. Between SOBEWFF® and its sister festival NYCWFF, more than $45 million has been raised to benefit the respective charities of each festival.
Beyond the funds raised, both festivals play an important role in drawing attention to the vibrant dining cultures of their respective cities, and this year's event should be no exception.
Tickets are still on sale at SOBEWFF.ORG. See you on the sand!