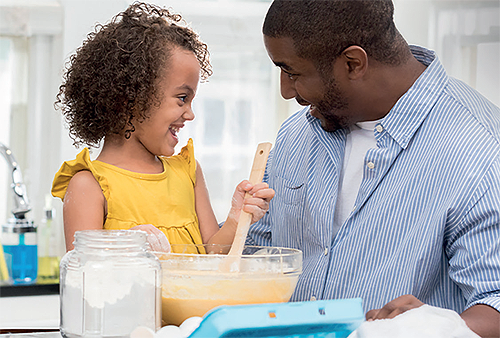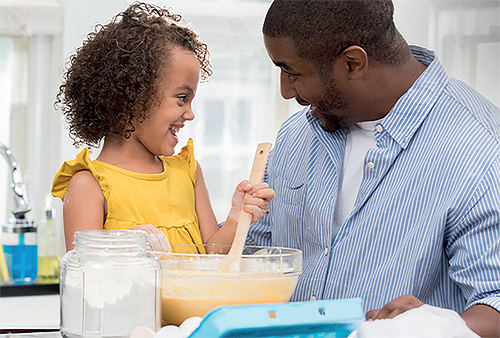 The end of the year was a time for reflecting, and I know that looking back on 2020, many of us have a lot to contemplate. Pandemic precautions and stay-at-home orders have prompted profound changes in our-day-to-day lives, and I believe we'll remember last year as one where we focused on our families and ourselves. Rather than going outside of the home for new and different experiences, we learned to create those experiences in a safe and meaningful way in our own spaces. While human desires haven't changed, we've transformed the ways we pursue our goals and find meaning in the last few months.
As I reflect on the year, here are some of the changes I've been thinking about—trends that I believe will continue into 2021:
1 Home Cocooning. Since March, when many of us began working remotely and our children started attending school remotely, our worlds have revolved around our homes, our families and our pods. To break up the day-to-day, we've started creating unique experiences and enjoying moments of goodness right in our own homes. Since the earliest days of the pandemic, Hershey has seen record-breaking demand for Hershey's bars, with s'mores as an affordable and accessible means of family entertainment and connection. Backyards everywhere filled with laughter as families, friends and neighbors gathered in the safety of the open air to enjoy conversation with a side of sticky fingers. And then there's #quarantinebaking. The fact that we're not going out to dinner and ordering dessert doesn't mean we can't indulge! Sales of Hershey's cocoa and baking chips skyrocketed as we turned to our kitchens for comfort. Families are finding joy in creating beautiful cookies, cakes and desserts together, and they're even taking them to the next level, with Hershey's miniatures, Hershey's Kisses and other embellishments. And of course, we're looking for entertainment. In many cities, movie theaters closed, and family movie night at home has become a mainstay. This trend has been a personal favorite. I have a sophomore and senior in high school, and I've loved the extra snuggle time. As we pass the Rolos and Reese's, I know that they'll be off to school shortly and I will never get this time back.
2 Economic value. The pandemic has shocked the economy, and amid high unemployment and economic uncertainty, people are focusing more on value. Research by McKinsey & Company shows that four out of ten Americans believe their finances won't return to normal until late 2021, or even 2022 or beyond. That has been influencing the way that people are spending (opting to make meals at home versus ordering at a restaurant, for example) and where they're spending it (such as at a discount store versus a higher-end grocery store). Because of that, I believe many consumers will continue to find pleasure in small delights, whether it's a favorite candy treat or s'mores night at the firepit.
3 Digital shopping. That instinct to home cocoon is the same instinct that's changed many American's shopping behaviors, as they've turned, in unprecedented numbers, to the safety of online shopping. Today, consumers have so many choices: ship to home, delivery, click and collect. A survey by Inmar Intelligence found that around 79 per cent of Americans reported shopping online for groceries after the pandemic, compared to 39 per cent before. Many retailers were headed in this direction pre-Covid, and the pandemic has really been an accelerant to adopt digital platforms, at low or no cost to consumers. This is a trend that we expect to stick around as more consumers become accustomed to the convenience.
As I look back on this roller-coaster of a year, I'm incredibly grateful for my team at Hershey. We pride ourselves on understanding consumer behavior, and last year was, of course, full of surprises. By relying on rich data from a number of sources and analyzing real-time insights, we've been able to make important decisions and pivot in the moment. In some cases, that's meant increasing production of popular items—such as Hershey's Milk Chocolate Bars and our baking products—so that we can continue to show up for consumers during these uncertain times. In other instances, it's meant trying to understand how Halloween would be celebrated, so we could share those insights with our retail customers and help them plan ahead. These insights have also helped us devise plans and ramp up production for the future.
Looking ahead to 2021, we expect many of these behaviors to continue. As I write this, much of my home state of California is under stay-at-home orders as the virus surges. And while the latest vaccine news offers a light at the end of the tunnel, recovery will take time.
Believe it or not, I actually started my job with Hershey in May, in the early days of the pandemic. I knew it was a stressful time to start something new (I've still yet to meet my coworkers in person). But with what I knew about the company's history, its purpose and its iconic brands, I knew it was the right move, at the right time. I'm reminded of that every time I tell a friend or family member about my new job. The first thing I see on their face is a smile. Then they tell me that they're excited for me, and how much they love Hershey products.
These days, those heartwarming words mean the world. Hershey is incredibly special. And as consumers continue to adapt to and adjust their at-home routines and enjoy moments of goodness with our brands, even during these trying times, I am honored to be a part of the journey. We truly are all in this together.
• Covid-19 transformed consumer activities in 2020 and will c ontinue to do so in 2021.
• Socializing, entertaining and indulging in good food are all still priorities, but they're taking place at home, with safety, convenience and value top-of-mind.
• By leading with purpose, Hershey works to understand consumer behavior and be an important part of new family activities as well as cherished traditions
The Hershey Company
Lynn Hemans is Vice President, Consumer Intelligence & Strategy at The Hershey Company. The Hershey Company is an industry-leading snacks company known for bringing goodness to the world through its iconic brands, remarkable people and enduring commitment to help children succeed. Hershey has approximately 16,000 employees around the world who work every day to deliver delicious, quality products. The company has more than 80 brands around the world that drive $8 billion in annual revenues, including such iconic brand names as Hershey's®, Reese's®,
Kit Kat®, Jolly Rancher®, Ice Breakers®, SkinnyPop®, and Pirate's Booty®.