Aditi Pany, Founder of Qalara, reflects on the ways in which ecommerce is shaping the retail sector
Ecommerce on the rise
It's no secret that ecommerce is on the rise. For years, retailers have stood by and watched as an increasing number of consumers turned their backs on traditional brick-and-mortar stores, favoring instead the choice and convenience of the online world.
In doing so, those consumers have been aided by an ever-growing, ever-more sophisticated set of ecommerce platforms, capable of appealing to a shifting set of needs, and a desire for unique, personalized products. "Previously, there would have been a handful of known brands in a given category," explains Aditi Pany, founder of Indian-based company Qalara, and a retail professional for more than a decade. "Today, that's been democratized. Platforms like Shopify and others provide an enormous choice of brands, each with distinct identities, which even cater to the different needs and interests of a single consumer."
Aditi's journey into retail is a remarkable one. Having spent time in Silicon Valley while studying at Stanford University, she recalls the sense of "potential disruption" that characterized the early days of ecommerce. As she puts it: "I felt like retail had been done in a particular way for decades, and here was an opportunity to enact a lot of change."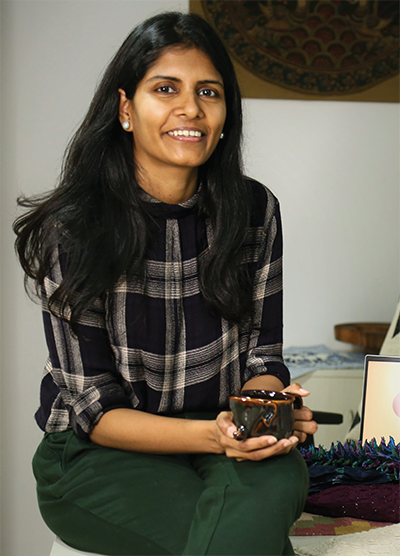 In 2011, Aditi took the decision to return to India, one that would later lead to the launch of a fashion and lifestyle ecommerce business – a company that has since grown to over $1 billion in revenue, and become one of India's largest ecommerce businesses. More significantly, however, it's an experience that Aditi believes has given her a "birds-eye view" of the retail sector, spanning from traditional brick-and-mortar stores to online merchandising, marketing, and supply chain technology. It's this oversight that encouraged Aditi to launch Qalara – a global wholesale sourcing platform, designed to make it easy for buyers to source products reliably, conveniently, and sustainably, at an affordable cost.
"The growth of ecommerce has had implications throughout the entire ecosystem of retail," Aditi acknowledges, when reflecting on this experience. "In India today, marketing budgets are split across offline and online mediums, with even smaller retailers now reaching out to customers via WhatsApp or other digital means as they look to drive footfall into their bricks-and-mortar stores. Needless to say, digital payments have become an absolute way of life. That's driven by online, but is now completely integrated into the offline retail space.
"Upstream B2B engagements have also benefited from the shift to ecommerce, enabling merchandisers, buyers, and sourcing teams to discover products and engage with producers on a digital basis," she continues. "This has ushered in a new age of supply chain transparency."
In early 2020, the arrival of the Covid-19 pandemic hit the retail sector like no other. Shutters came down on stores across the globe, and society itself shifted online. As Aditi's comments show, however, the impact on retail wasn't a complete unknown, but an acceleration of trends already underway.
"Where previously ecommerce was concentrated around lifestyle purchases, the pandemic has hastened its spread into the essential purchase category," Aditi confirms. "With in-store retail impossible, consumers replied upon online purchases for groceries, pharmacy and medicinal products, and other general merchandise.
"At the same time, we've witnessed the acceleration of hyperlocal ecommerce," she continues "Traditionally, ecommerce relied upon larger distribution centers located in specific clusters centralized throughout the country. Today, goods are delivered by and from local stores, which have evolved to be far more than simply a final destination, but instead have a role to play within the broader supply chain."
But embracing ecommerce comes with its challenges. For larger organizations, a widening gap between those within merchandising and buying departments and their consumers has propagated a disconnect, particularly when it comes to online. As Aditi points out: "Facebook isn't necessarily cool anymore.
"The ways in which sourcing and merchandising are conducted have also changed," she goes on. "Bricks-and-mortar retailers have had a limited number of SKUs, which they purchase at high depth. With ecommerce, the opposite is true: you're engaging with an unlimited number of SKUs, purchased at low depth, with faster turns. That doesn't lend itself to an efficient supply chain. Straddling these two very contrasting environments requires different kinds of assortment planning."
Moving forward, Aditi expects ecommerce to further shape the retail sector. "In particular, the cross-border supply chain represents the next frontier, with even smaller retailers leveraging that as a channel," she insists. "Meanwhile, younger generations are driving an evolution in how we consume as a society, with a growing focus on sustainably sourced and eco-friendly products. For some parts of the world, such as India, it's a return to a way of life that disappeared not too long ago, going back to what were traditional methods and materials, such as linen, hemp, or natural dyes, and giving those relevance in our contemporary lifestyle. What's certain, is that these trends are now gaining momentum among retailers."