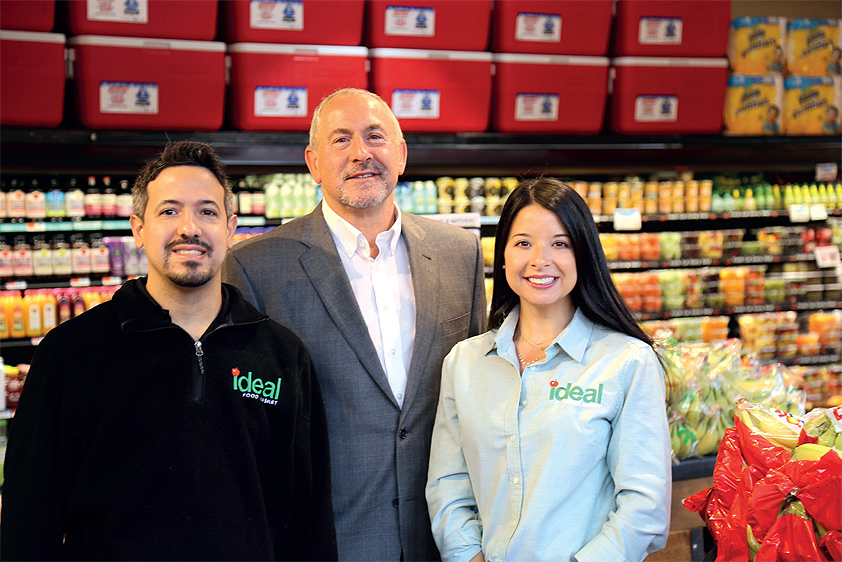 Better together
Celebrating its 14th year in business, America's Food Basket is a grocery co-operative built on strong partnerships, a robust support network and a flair for customer service
Aco-operative of independent grocers, America's Food Basket has been serving customers and communities in the northeastern United States since 2007. Having enjoyed rapid growth during its short history, the independent store owners achieved close to $500 million in sales in 2020, but more importantly, its go-to neighborhood supermarkets continue to provide consumers with a superior local shopping experience, based around friendly service and competitive value.
"America's Food Basket is a true grocery co-op started by enterprising store owners 13 years ago with the goal of providing maximum value back to stores, while delivering all of the services and support of a major retail chain," explains CEO David Siegel. "Customers will know us through our two primary banners: Ideal Food Basket in metropolitan New York, Long Island and Florida, and America's Food Basket in New England."
Success has come steadily to America's Food Basket. In 2007, the company had just three stores in the United States. Today, in 2021, the business supports more than 50 stores in seven states, and COO Daniel Suriel expects that number to surpass 60 by the year's end.
"We currently do business in seven states, including New York, Massachusetts, Connecticut, Rhode Island, and Georgia," Daniel affirms. "The nature of our grocery co-op format, along with a wide network of helpful trade partners, has recently enabled our expansion into new areas, namely Pennsylvania and Florida."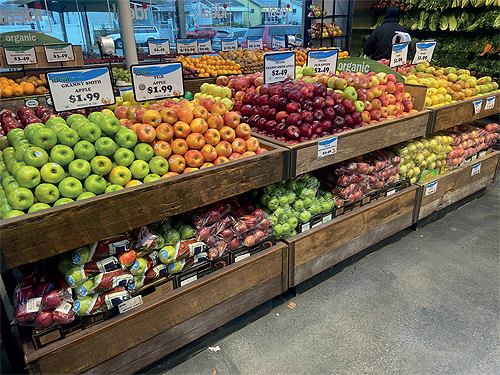 Healthy partnerships
Though America's Food Basket locations often have different footprints based on their respective urban, suburban or rural settings, the company's stores are all built around a customer shopping experience that is 'fresh, full, friendly and clean'. Each site boasts an assortment of products specifically tailored to its neighborhood and consumer demographics, and substantial support is always on offer to store owners from America's Food Basket's central headquarters.
"I believe what sets us apart from the competition is the value we, at HQ, give back to store owners, and the relationships we have with the store teams," Daniel states. "We are in constant communication with our stores every day, throughout the day. At HQ level, we leverage all the resources we have access to from a back-office perspective to help our stores remain as relevant as possible in today's ever-changing retail environment.
"Similarly, we take pride in being fair and equitable with our valued trade partners. Our goal is to foster long-term healthy partnerships and that's why we commit to what we know we can execute. Co-operating involves all stake holders pushing together for the same common goal. Ultimately, return on investment is the measuring stick for performance."
Positive culture
In order to maintain high levels of service and a 'local' feel to its stores, America's Food Basket places emphasis on making the tools available for proper training at all its supermarkets. Conscious of the fact that customer service can make or break the consumer experience, the company strives to educate all its staff in everything from guest interaction and proper sanitation practices, to how to properly cut meat.
"We make National Grocery Association computer-based training courses available to all stores who choose to utilize it," David reports. "In conjunction with our trade partners, we provide ongoing Fresh Seminars and in-store training. In addition, all of us at HQ get into stores whenever possible to provide additional support and to understand what works, what doesn't and what we can do better."
America's Food Basket's dedication to professional development has, over time, helped the company to construct a skilled and customer-centric workforce. Though they have similar turnover rates to the rest of the industry, with close to 2200 employees across its portfolio of stores, the indispensable nature of each and every one of the organization's people is not lost on David.
"People are the most important variable in any retail environment, but especially at America's Food Basket," he declares. "Yes, you need a solid foundation to be successful, which includes strong merchandising, marketing, procurement and financial systems, but those alone will not be the catalyst to long-term success or a positive, rewarding culture.
"A knowledgeable, motivated, focused team that is passionate about serving, in our case, the independent retailer, is critical to remaining relevant now and in the future. None of that is possible without a culture of shared beliefs and values that foster personal growth, listening more than speaking, and caring about each member of the team, regardless of their role."
Online retail
As David suggests, shared culture has long been a contributing factor to the success of America's Food Basket, and the company works hard to ensure that this sense of unity and commonality persists across all its supermarkets. Since the beginning of 2020, for instance, the organization has improved links between stores with the introduction COMof company-wide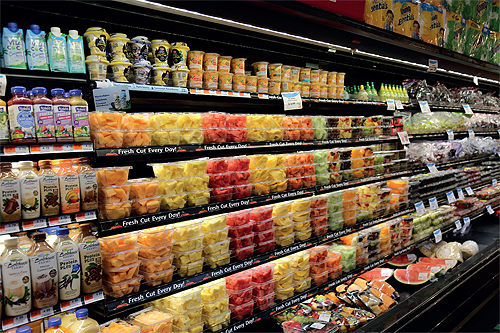 newsletters and savings initiatives.
"Our Ideal Everyday Value and Basket Full of Savings program is a strong business driver for all our sites," Daniel reveals. "With this program, we are able to lock in long-term deals on key items throughout the store, allowing us to be competitive with the club stores and big box operators, while still offering the in-store services that our customers enjoy when shopping with us. Our weekly newsletters and online recipes serve as additional resources designed to help customers love the food that they purchase with us even more. Food brings families and friends together!"
Alongside its physical in-store initiatives, America's Food Basket also profits from the latest technological innovations. For example, a BRdata Software Solutions platform keeps the company efficient by tracking and storing all data captured from items scanned at in-store cash registers. This information can then be used to create programs based on consumer purchases, and reports gauging the success of every promotion.
As an organization continuously searching for new and innovative ways to serve its customers, America's Food Basket has recently started offering online retail services. Popular with consumers since its inception, the digitalized shopping exprience proved especially important during the Covid-19 pandemic.
"The customer base for online retail ranges in age from a teenager who would rather have the simplicity of ordering food on an app, to a senior citizen who would prefer not to lug groceries around when they can just have them dropped off instead," Senior Vice President of Operations Amanda Espinal points out. "In the early days of Covid-19, online retail was crucial for us because it allowed people who preferred not to leave their house to get their groceries delivered straight to their doorsteps.
"Online retail also gives us the ability to serve new customers," she adds. "It means that people who may never have stepped foot inside our stores before might see that we are geographically close to them online and give us a chance as a result.
"Finally, online retail allows us to stay relevant. Most things nowadays can be done with an app on your phone in under five minutes, and this now includes groceries for America's Food Basket customers."
Unrivalled value
In the months and years ahead, America's Food Basket hopes to build on the strong platform it has established over the last two decades. Focusing on intelligent, controlled expansion, both in-store and online, the organization aims to seek out more like-minded, financially viable independent grocers who want to grow with the company, as well as ramping up its e-commerce and digital marketing activities.
A 'bottom-up' rather than 'top-down' organization, America's Food Basket prides itself on being a company that works for its stores, rather than using them as a vehicle for profit. As a proud sponsor of charities like Los Rancheros Unidos Foundation, and as an active member of the National Supermarket Association, the business endeavors to bring unrivalled value to its communities, partners, and most importantly, its co-op members.
"As a true grocery co-op, our focus is to serve our stores as best as we can – whether that is through enhanced category management insights, merchandising initiatives, cost of goods reductions, improved in-store support or increased CPG promotional funding," Daniel asserts. "Whatever happens, we will manage this business by working hand in hand with our store owner operators.
"In the next three to five years, technology will evolve rapidly, and so will our customers' shopping habits. Consolidation will continue throughout the supply chain network as it drives efficiencies. As this takes place, we will be there with our stores every step of the way to provide support and make sure they are adapting to all of these changes accordingly.
"Going forward, more store owner operators, trade partners, and most importantly, customers will continue to COMsee the value of our company. America's Food Basket will remain consistent with intelligent, controlled, organic and incremental growth." v