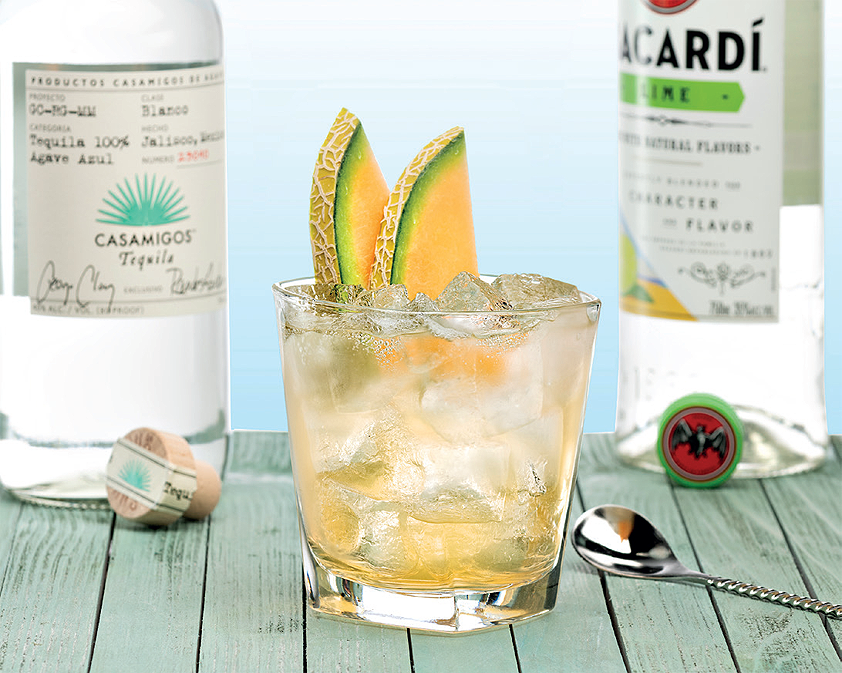 Bar Louie – The Original Gastrobar
Eat – Drink – Be Happy
The pioneers of the original Gastrobar concept, Bar Louie combines great drinks, exceptional food, and awesome service to deliver a comfortable, relaxing atmosphere for its communities of guests to enjoy when they please
Founded as a local neighborhood bar in Chicago, Illinois, in 1991, Bar Louie subsequently grew at an exceptional pace to the point where its 'Gastrobar' concept expanded to no fewer than 46 locations by 2010. It was at that point that the company was acquired by Sun Capital, which owned the brand through 2019. Under its stewardship, the business continued to grow, its franchise structure was introduced, and Tom Fricke would arrive as CEO in late 2017, with a focus on operational improvements, introducing an upweighted menu, and evolving the brand's reputation.
"Bar Louie is what we call a 'Gastrobar', which we think is the 'spirit led' American version of the great British pub," Tom explains. "Handcrafted cocktails – with a focus on martinis – are at the heart of our beverage menu, and through the years we have evolved a food menu that offers a unique take on classic dishes. Our guests have always come to us to relax and have a nice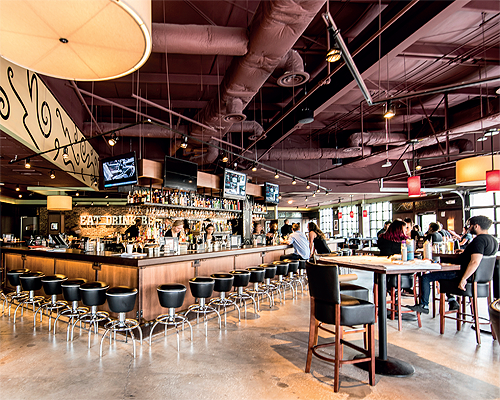 drink, but the food we offer has improved dramatically since 2018, offering guests another reason to spend time with us, even if they aren't in the mood for a drink. Ultimately, what we want is for everyone who enters a Bar Louie location to be able to find an item on our menus that becomes their favorite, and we work extremely hard to make this a reality!"
Visitors to a Bar Louie will immediately notice that no two establishments are the same, with the company looking to reflect the neighborhoods that it forms a key part of. Each location offers a comfortable atmosphere, with its kitchen staying open until last call to offer wonderful options for business travelers or those who don't want the night to end!
"I can confidently say that we are highly differentiated in comparison to our nearest group of competitors," Tom tells FoodChain. "We have a strong understanding of both the bar and the restaurant industry, which is why we can proudly say that we are neither just a bar or a restaurant. Rather, we fit somewhere in between, offering the casual and welcoming atmosphere of a bar, but also the quality food that one would find in a quality restaurant. The ability to shift our Gastrobars from Lunch to Happy Hour, and from Dinner to Late Night, is a skill set that not many other companies have, and it requires professional leaders who understand the nuances of each day part, and who are able to flex the space and their teams throughout the day.
"We also boast a wide guest demographic, with the majority of our guests falling between the ages of 21 and 55 years old. Our guest profile also skews 58 percent in the direction of females. The wonderful mix of people that enjoys visiting Bar Louie significantly contributes towards the fun social atmosphere that we are synonymous with, and results in guests typically staying with us for two hours or more at a time."
Ideas & solutions
At the heart of the company are its locations and its people. "We have an exciting portfolio made up of multiple location types, including lifestyle centers, special event centers, free-standing locations, an airport and hotels," Tom continues. "Our smallest location is under 1000 square feet, while our largest location takes up almost 11,000 square feet. Clearly the model of a Gastrobar is not confined to a specific floor plan and this allows us great flexibility when choosing a site.
"A unique characteristic of the majority of our locations are our garage doors that roll up, providing access to our large patios. The seating on our patios sometimes represents as much as 30 per cent of our total seating capacity. For that reason, we prefer locations where we can take advantage of three or even four seasons on the patio, and we are actively investing in covering our patios and offering heaters in the cold months. We prefer to have a footprint of at least two to three locations within a market and have plans to expand within markets where we already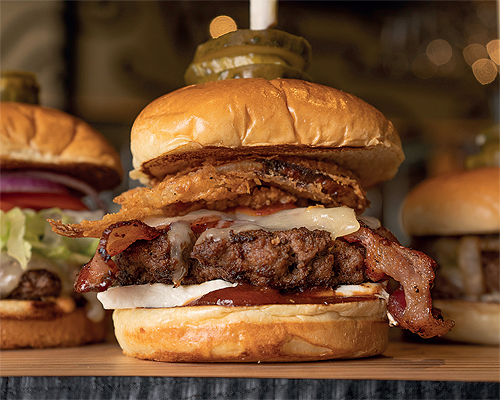 have a presence. The ability to grow talent internally is very important to us. Having a more significant presence in a market allows us to share talent and offer our Team Members the opportunity to grow and develop without relocating."
Speaking of the company's Team Members, their contribution to its success cannot be overstated. "The hospitality industry literally centers around people and cannot survive without them," Tom states. "Bar Louie has always been committed to freedom of expression for our Team Members and our guests. #beyou and #bettertogether are two phrases that resonate, and we recognize that great ideas and solutions can come from anyone. This will not happen, however, if our Team Members do not have a voice or we do not listen to our guests.
"Internally, a framework is necessary to ensure that safety and sanitation standards are maintained. A clear strategy and thoughtful tactics are critical if financial goals are to be obtained, but flexibility and freedom in other areas also allows us to benefit from the creativity of our Team and prevents us from becoming overly concerned or focused on areas that just don't really matter. Our site selection, the manner in which our Team Members dress or style their hair at work, the way we transform our Gastrobars to reflect the event our guests are celebrating – the freedom within all of these choices creates a culture where innovation is possible, inclusion is real, and having fun is just what we do."
Growth plans
Despite its considerable growth over the years, Bar Louie continues to consider its locations as being – at their core – neighborhood bars. "The members of our community that we call guests literally 'do life' with us," Tom proclaims. "We celebrate the birth of their babies and marriages. We mourn with those who have lost a loved one. We host parties for every imaginable reason, and if our community needs a party, we will throw a party – just because.
"As such, it's not surprising that we also want to give back. In 2020, at the height of the Covid-19 pandemic – and well before we began to recover financially – we began formally giving again. Cocktails for a Cause was born in late 2020, and allows us to focus on giving back through one organization each quarter. Our guests join us by purchasing a unique cocktail or by adding a dollar amount to their check. We then 'top off' the donation and pass 100 per cent all of the funds to organizations that are helping people in our communities. Beyond such larger corporate campaigns, you will also find our local General Managers donating their time; allowing organizations to use our space to gather; and in general, ensuring that we play a positive and active role in our communities."
After an understandably difficult year, Tom and the rest of the Bar Louie family are excited to share that growth is in the company's future. "We plan to expand within markets where we already enjoy a positive reputation, and are interested in entering new markets with either corporate or franchise units. Many of our franchise owners have growth plans in the coming years, and we expect to add new franchise owners to the Bar Louie team as well. It is early yet to share unit count goals, but we have a great foundation to build upon made up of multiple proven real estate models, a solid infrastructure and a proven management team. We think Bar Louie's best years are still to come," Tom concludes.
www.barlouie.com