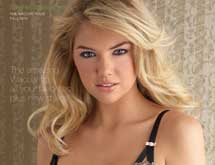 This online retailer of intimate apparel lives by one rule: let your customer be your guide. It's a common struggle among e-commerce businesses: how do you differentiate yourself based on customer service when you have no brick-and-mortar store to develop your presence? For Barenecessities.com, the premier online retailer of brand and intimate apparel products, it comes down to personalized service.
Every member of Barenecessities.com's customer service team knows the ins and outs of the 3,700 products the company has for sale. And to stay up to date with the company's product assortment, all team members attend customer service training seminars throughout the year.
In addition, the company's marketing team, merchants, CEO, customer service team, and warehouse staff are located in the same facility, which Maureen Stabnau, SVP of marketing, says gives Barenecessities.com its customer service competitive advantage.
"If anyone has a question, s/he can come talk to the executive team so they can probe deeper into the customer's question and respond quickly," she said. Having the teams in the same place also sparks conversations about innovation, change, and improvement, all of which benefit the company's customers.
In the nine years since she arrived at Barenecessities.com, Stabnau has learned that the close-knit working environment helps maintain the engaging, fast-paced, and entrepreneurial culture that's been there from the start. "Although we do a large amount of business, we're still small enough that ideas are acted on and input is sought out. That's a big piece of what makes us successful and gives the customer a good experience."
Wide assortment
The online retailer got its start focusing on intimate apparel, primarily bras. "Most women would rather go to the dentist than shop for a bra," said Stabnau. "Our thought process was to cover a broad range of women, from someone who is petite to someone who is more full-figured."
Barenecessities.com's initial go-to-market approach focused on an ever-growing assortment of average-figure bra vendors and well-known brands as well as full-figured and full-bust bras, which at the time were a challenge for department stores to stock. "We knew we could do it, so we sought the best vendors and the best products," Stabnau said.
From there, the company transitioned into shape wear, panties, and hosiery and in 2001 started dabbling in the men's business because, as Stabnau said, "everyone knows that most women buy their husband, son, or boyfriend their necessities: underwear and T-shirts."
Stabnau said during her second day on the job, a customer e-mailed and asked when Barenecessities.com would carry swimwear, so in June 2009, women's swimwear was added using the same twist the company uses for its bras: supporting a wide range of figures.
"We've been in this business a long time, and as a result, many of our buying decisions are guided by customer comments our customer service team shares with us," Stabnau said. Since 1998, the company has been perfecting a proprietary customer relationship program it's tailored to its industry. The program covers how items fit, styles that are current, styles that have been eliminated over the years, and what styles the customer has worn in the past.
"If a customer wore a style that was discontinued by Vanity Fair over five years ago, we know the style and can suggest a replacement," said Dan Sackrowitz, VP marketing and business development.
Technology play
With tens of thousands of SKUs to keep tabs on, accurate inventory management is not an option; it's a necessity. In August, Barenecessities.com installed a new replenishment system to keep up with its growing inventory.
The new system handles forecasting, customer demands, promotional and peak selling periods, and seasonality. "We rely on those systems to generate our orders," said Sackrowitz. "Each year, we improve our capabilities, and they certainly draw back to our customer service, but intimate apparel is SKU intensive, and we offer a broad range of sizes, so we need to be turn focused as well."
Barenecessities.com also built a new back end for its website in 2009. Although from a customer-facing point of view there weren't many new bells and whistles, the upgraded technology gives the company what it needs to remain competitive moving forward: more video, faster response time, and better security.
Last year also involved launching a new website, lingerie.com, which focuses on what Stabnau calls "the sexy side of lingerie." From a purchasing point of view, the company works with its current buyers, and the only inhouse change was a repositioning of some of its marketing executives. "It was just a little bit of a side step," said Stabnau. "Lingerie.com takes advantage of the significant demand out there for sexier lingerie silhouettes and styles."
Top priority
Barenecessities.com's existing e-mail and direct mail customer base is 1.5 million strong. With a staff of 90, the company's welcome challenge is keeping up with the pace and demand of an ever-growing audience.
It's not a unique challenge, said Stabnau, but how the company handles it differentiates it from others in the industry. "The question is how do you keep doing a good job at customer service while focusing on positive growth and remaining profitable," she said. "You have to keep growing and improving while managing your assets as well."
And this is where the company's tight-knit culture comes into play. All employees know what the company's priority is: customer service. "It is all about giving customers the best experience possible," Stabnau said. "That dictates a lot of what we do, from the pictures we take to the sizes we offer; we want to make sure we're doing the best possible job so it's easier for them to find product."