Beanstalk announces licensing partnerships for the candy brand Airheads with Zazzle, Naui Ollin and Isaac Morris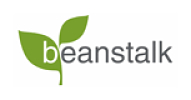 Dec. 10, 2012 – Beanstalk, a leading global brand licensing agency, announces the addition of three new exciting licensing partnerships for the beloved candy brand Airheads, which is now partnering with Zazzle, Naui Ollin and Isaac Morris. Partners will translate the brand's 'out-of-control' personality, and colorful and imaginative graphics, to multiple lifestyle categories.
"We are delighted to expand the Airheads licensing program to fun and creative new lifestyle categories," said Irene Pritchett, Senior Brand Manager at Perfetti Van Melle USA. "These new partnerships will allow consumers to continue to express their individuality and affinity for the brand in new ways. As Airheads enters new categories, licensed products will provide the same emotional connection that consumers already have with the irreverent candy."
Zazzle, the world's leading platform for quality custom products, has introduced a full line of colorful new Airheads products across categories including apparel,accessories, social expression, stationery, gift & novelty, home decor, electronic accessories and sporting goods. Products incorporate Airhead's bold and fresh graphic designs and patterns, while allowing consumers to customize their look by color and style.
Nahui Olllin, famous for its eco-fashionable accessories including the Nahui Ollin candy wrapper handbag, will introduce Airheads handbags to its line of "arm candy." Made from recycled Airheads candy wrappers, handbags will be available for Holiday 2012 across specialty channels including candy stores, gift boutiques, party supply stores and toy stores. The line will expand toNahui Ollin's catalog and online site in January 2013.

Leading apparel manufacturer Isaac Morris has developed an imaginative collection of Airheads T-shirts that will incorporate fashionable designs for girls, boys, and juniors. Girls' T-shirts will be first to market, launching at Walmart for Holiday 2012, with expansion planned at mass, mid-tier, department and value channel retailers nationwide.
"The interest in Perfetti Van Melle's ever popular Airheads brand remains consistently strong among consumers of all ages," said Allison Ames, President, North America, Beanstalk. "With over one billion Airheads consumed annually, demand is at an all-time high. We will continue to identify new strategic partnerships that will introduce Airheads to a broader consumer base, as well as provide partners with exciting and creative new assets to leverage for licensed products."