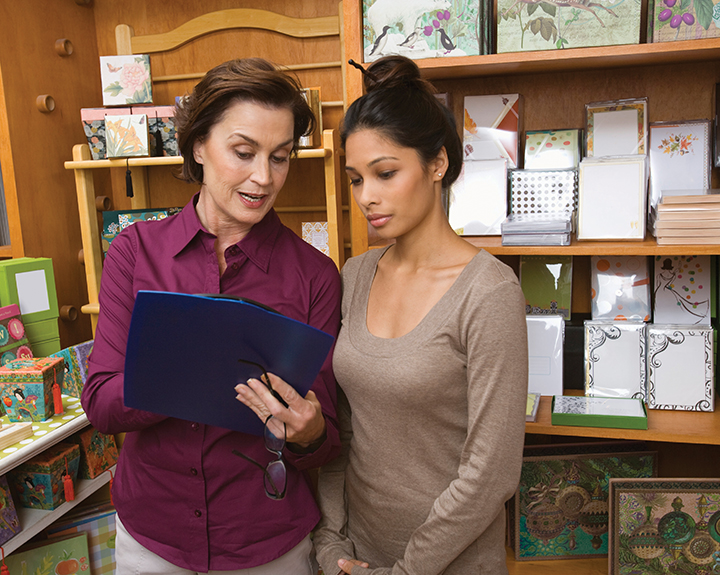 How grocery retailers can overcome the challenge of recruiting and training talent in the midst of a shrinking labor pool. By Jim English
Consumers have put the pressure on delis, the fastest-growing segment in grocery stores, to deliver a new experience with an expansive variety of food service offerings to meet their changing needs. In fact, prepared foods have skyrocketed in the grocery space, with annual revenue climbing from $12.5 billion in 2006 to $28 billion in 2015, five times the rate of traditional restaurant growth, according to the National Restaurant Association – and it's not expected to slow down.
As a result, grocery stores have evolved from simply providing ingredients and produce to operating more as a grocerant, now selling high-quality, prepackaged meals and fresh grab-and-go items.
Any leading banner will tell grocers that meeting consumer demand for high-quality products and experiences begins with a smart back-of-house operation. However, deli operators must first overcome the challenge of recruiting and training talent in the midst of a shrinking labor pool.
Recruiting top talent
Gone are the days when employee candidates came knocking on your door. Grocers now have to actively find and recruit them by using strategic and creative tactics.
How? First, leverage your company culture to attract potential employees who are seeking a career, not just a job. Once you have their attention, you can showcase how you're offering a variety of perks to ensure they're set up for success, such as medical coverage with multiple options, discounts on products, predictable working hours, safe working environments and team building. One of the best starting points to identify good candidates is by tapping your top team members for referrals.
Second, create and highlight an appealing work experience. Employees actually want to deliver on your brand promise, but they want to do so safely and without frustration. A modernized physical workspace with equipment and processes that ensures workers can perform the job is instrumental in securing top-notch talent. Design the environment that delivers the service you want, and it will be easier to recruit the right people for the job.
Training loyal employees
Finding the most passionate and committed employees is only half the battle. The process of training and retaining that same talent is the other half, and in some cases more difficult if grocers don't have the right resources in place. Training empowers deli workers to do their jobs well by giving them responsibility and purpose day in and day out – and it demonstrates your commitment to the workforce.
The deli, in particular, is the most difficult space to train for due to operational hurdles and hazardous challenges grocery operations aren't typically accustomed to. Limited space, full customer visibility, food-safety precautions, hot fryer oil, slippery floors and sharp cutting tools are just a few factors to consider.
Creating a turnkey model for training deli workers to perform both back-of-house and front-of-house tasks within the small workspace is the most effective way of tackling the job. Your training toolkit for success should include an assortment of methods that appeal to every type of learner. Video training, one-on-one sessions, group training and printed materials are a few effective approaches.
Additionally, the equipment vendors grocers choose to partner with play a critical role in employee training and retention. When grocers install equipment that reallocates labor from dangerous, time-consuming jobs to tasks that deal directly with the customer, operational efficiencies decrease and employees reap the benefits. Equally as important, these vendors serve as the ultimate resource for training before, during and after equipment installation, essentially becoming an extension of your team.
Is your back-of-house deli operation ready for growth?
The products grocers offer, and the experience they deliver – is all an outcome of the people that they hire. Consider the current state of your operational model. Having the right balance of innovative equipment, well-trained staff and a forward-looking plan to meet consumer demands can help you succeed in the grocerant evolution.
Jim English is the vice president of national accounts at Restaurant Technologies.