This year, the company is moving into another market: toys. And if all goes according to plan and sales keep climbing, Billboard may enter other arenas which could include clothing and apparel.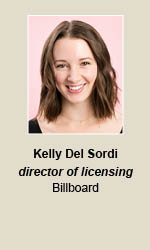 "We are setting our sights on building a global lifestyle brand," says Kelly Del Sordi, director of licensing. "Our consumer electronics line has seen tremendous growth and we're just getting started."
Musical Toys
Billboard is currently focused on growing its strategic licensed categories that include electronics, apparel, accessories and children's products.
As a part of that strategy, Billboard entered into a licensing agreement in the United States and Canada for a full line of musical instruments with Kidz Toyz, a leading innovator in children's toys.
"We're very excited about it," Del Sordi says. "Our hope is that this collection will help foster an early love of music. We'd love to inspire a whole new generation of artists."
Featuring colorful designs and a contemporary designed logo created by Kidz Toyz, the toys are anticipated to hit retailer shelves this spring. The line will include toy music mixers, guitars, drum-sets and keyboards.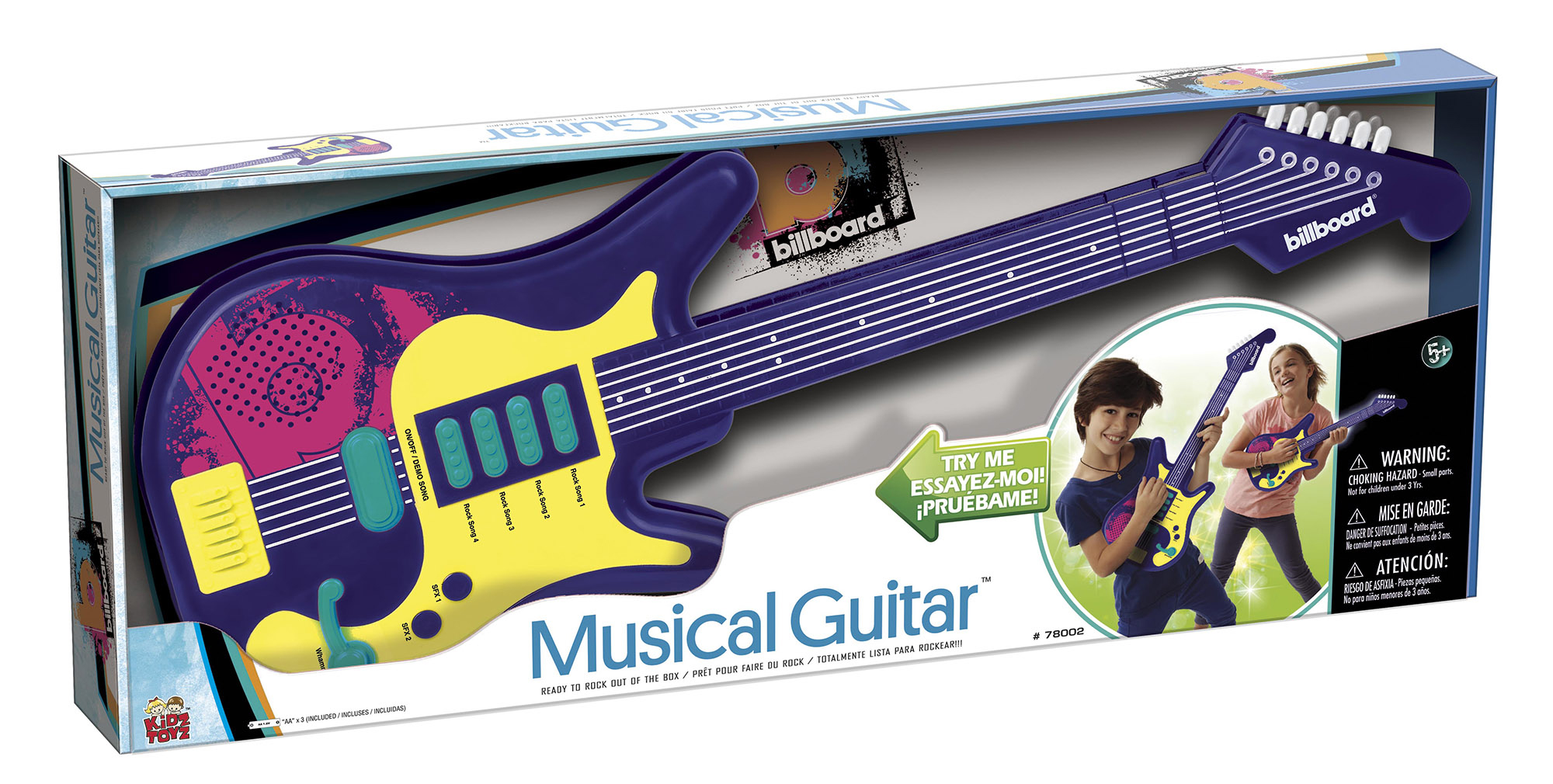 "It's a bright and energetic color palette to encourage kids to experiment with music, role play and make their own sounds," Del Sordi says. "The initial collection will be toys geared towards kids ages 10 and under. In the second half of the year, we will launch toys that are more instructional, like wooden acoustic instruments with sheet music where the kids will actually learn to play."
A New Focus
Since entering the consumer electronics market with licensee partners such as ESI, Billboard fans have seen a variety of headphones, stereo equipment, speakers and headgear. Due to the line's success, Billboard is re-energizing its focus.
"I think we're on a very exciting trajectory," Del Sordi says. "We've been working to establish a new mission, vision and core values. We want to cultivate the inspiring power of music and its ability to unite."
As it pursues building a global lifestyle brand, Billboard is looking to emphasize key strengths and define possible new markets and the qualities it looks for in future licensing partners.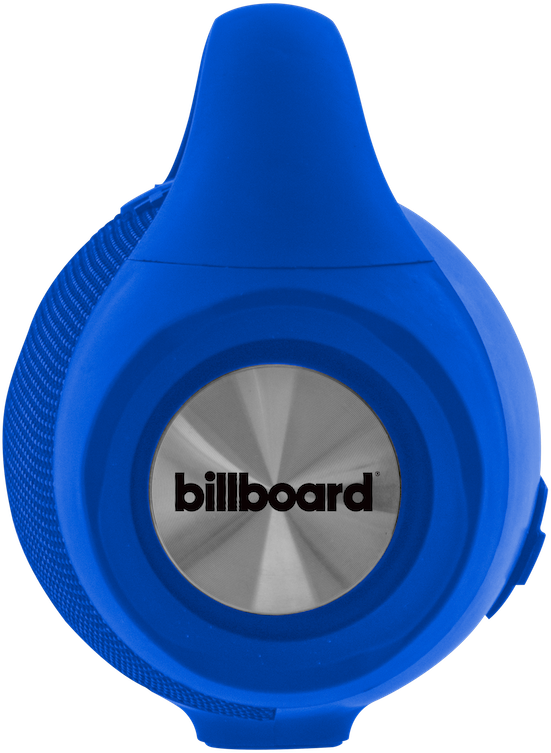 "We will be looking for a partner that has a love of music and pop culture and has established strong roots in their industry," Del Sordi says. "We have the music roots and we need someone with roots in their own market."
Future markets could include kids apparel and accessories, back-to-school products and men's and women's lifestyle items, which includes apparel.
In addition, Billboard will be revamping its website this year in order to better represent its consumer electronics line and feature its partners. Going forward, the company also plans to add new initiatives to its marketing efforts.
"We will be tapping into our social media audience which is 26 million across all platforms," Del Sordi says. "And we're also looking into establishing influencer networks."
Sidebar:
Universal Branding & Media
Universal Branding & Media (UBM) is a leader in licensing acquisition and consultation services, specializing in connecting quality manufacturers with world-class brands. The Shelton, Conn.-based company services clients in the areas of retail management, consulting, consumer awareness and brand leveraging.
UBM prides itself on creating successful partnerships between licensors and licensees to drive increased reach, revenue and results. "We serve as a trusted consultant, leveraging our industry relationships to optimize our clients' opportunities in branding, marketing and retail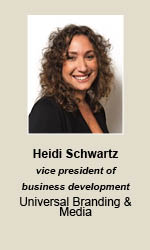 distribution," says Heidi Schwartz, vice president of business development.
Most recently, UBM has connected Billboard with Kidz Toyz, an innovator of quality toys that holds license agreements with top brands like Peppa Pig and Mossy Oak.
UBM represents a variety of manufacturing leaders in lifestyle brands, soft and hard consumer goods, and character and entertainment licenses for both wholesale and retail categories. It uses a 360-degree approach to analyze its clients' opportunities and challenges and seeks to develop a game plan to reach and exceed their goals.
"With a proven track record of success, and a tireless passion to take our clients to the next level, Universal Branding & Media is the premier choice for both licensors and licensees who want to reach new heights," Schwartz says.
From UBM's extensive line of expertise in the marketing world to strategic licensing approaches, the company is known for taking brands to the next level by connecting them to top of the line, globally recognized brands to ensure a reputation that consumers can learn to trust.