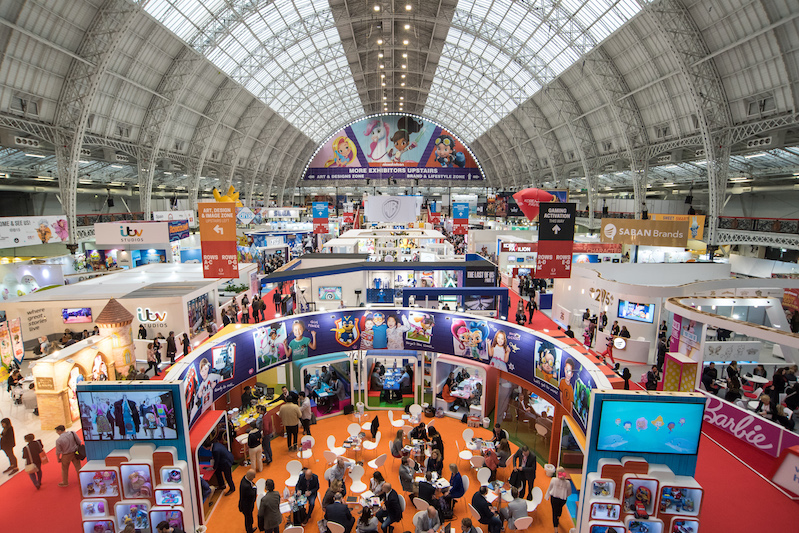 BLE adopts a food and beverage theme to be inclusive
of licensors and licensees.
Brand Licensing Europe (BLE) will mark its 20th anniversary with a "food and beverage" theme when it runs Oct. 9-11 at Olympia London.
"F&B is one of the fastest-growing and most robust categories within licensing," BLE Brand Director Anna Knight notes. "But it's also incredibly innovative and dynamic, reinventing itself continuously in line with new trends and lifestyle choices. Health and fitness has been a huge influence over the sector since the '80s, but most recently the whole well-being and clean-eating phenomenon has had a huge impact on the category with no signs of fading any time soon.
"Previously, BLE has adopted themes that have unintentionally favored brand owners, but F&B is more inclusive, embracing licensors and licensees."
BLE's effort to be more inclusive sounds like a smart move, especially considering more than 7,500 retailers, licensees and marketers attend the event, each with their own interests and agendas. Nearly 40 percent of BLE attendees are international visitors. All attendees will be able to peruse more than 2,500 licensing products, including characters, brands, images, artwork and designs.
"Many of our exhibitors will be showcasing F&B brands," notes Charlie Le Rougetel, BLE spokesman. "We are running three great sessions in our conference that track the F&B licensing journey through case studies from licensees and brand owners, and we'll have a kitchen in the National Hall with some great brands and celebrity appearances."
BLE says other visitor highlights will include:
The Licensing Academy – "Promoting best practice and excellence in licensing with sessions focusing on key trends delivered by respected industry experts";
Brands & Lifestyle seminar program – "Inspirational sessions featuring some of the biggest brands and names in the business";
Product Showcase – "Introduced in 2016 to shine a light on the variety and diversity of licensed products from brands and lifestyle and art and design, providing inspiration for retailers and licensees"; and
License This! – "Launched in 2009 to give unlicensed brand and image owners the opportunity to enter the licensing market. Shortlisted entrants have the chance to pitch their property in front of a live audience and a panel of expert judges at the show. This year, there will be two License This! awards – one for character and entertainment and one for brands and lifestyle – to better reflect the properties on the show floor."
In addition, its Matchmaking Service "allows users to:
Pre-book one-to-one meetings with the right partners;
Organize their schedule to make the most of their time at the show; and
Search for relevant contacts interested in partnering with their specific business category."
For more information about BLE, visit www.brandlicensing.eu.