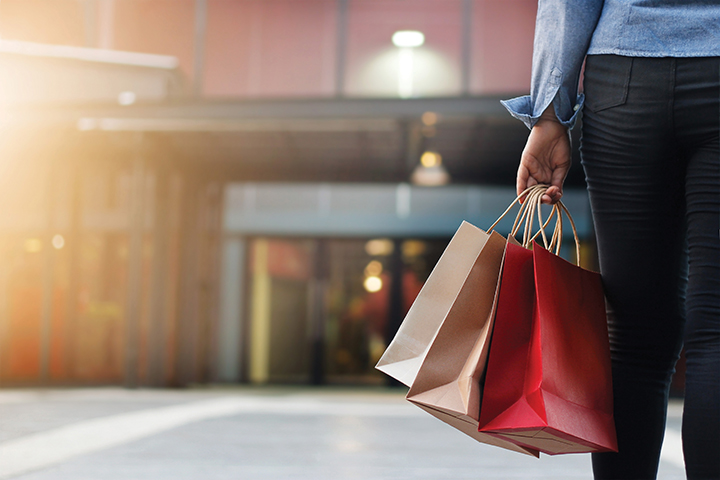 Learn key strategies to use when developing holiday marketing campaigns to not only increase sales now, but also all year long. By Ritchie Hale
The biggest time of year for retailers is right around the corner – holiday shopping season. As more than 154 million people shopped over Thanksgiving weekend in 2016, retailers should expect another record-breaking year.
This year, however, more than 75 well-known retailers are expected to close their doors on Thanksgiving Day, and some even on Black Friday according to Black Friday deals site BestBlackFriday.com, indicating a major move to online sales.
This digital transformation can be a great win for retailers of all sizes, but only if marketers implement the right strategies. From retention efforts to securing new customers, retailers must enforce a strong omni-channel marketing strategy that engages shoppers at every touchpoint. Engaging with the customer throughout the entire journey will be very critical to maximizing profits this holiday season.
In order to effectively revamp Black Friday and Cyber Monday strategies to increase sales and secure year-long customers, there are three areas marketers need to pay attention to: cost of acquiring new customers, sales from loyal customers and balancing acquisition and retention efforts.
The Cost of Acquiring New Customers
While most brands focus on offering steep discounts during the holiday season, being mindful of the cost of acquiring new customers should be a focus as well. When confronted with two price points for a particular item, shoppers are likely to choose the lower. But, other incentives, such as free shipping and returns, can also encourage new users to make a purchase.
With deep discounting, many retailers are faced with the challenge of trying to break even on the cost of acquiring that customer and making money from them as well. Do you offer the absolute lowest price in hopes that the customer will return to make continuous purchases? How can you best predict this will happen?
This is where retention and monetization come into play. Deciphering which users have repeatedly visited versus those who are clearly shopping around is critical in targeting retainable shoppers. The customers who have visited either the site or particular item numerous times are the ones marketers should target with deep discounts. The more engaged the user is with the site, the more likely they are to purchase again.
Re-engage Loyal Customers
Black Friday and Cyber Monday go beyond introducing new customers to your brand; marketers also need to engage with existing customers. Previous buyers that are already familiar with the product and/or brand are a key aspect to sustaining and growing sales, especially during the holiday season, as these existing customers will be more likely to complete the transaction than a first-time user.
By leveraging deep customer insights to fully understand who your best customers are, how often they're buying and what they're purchasing, marketers can send more personalized discounts to attract and re-engage customers. For example, if a customer has repeatedly purchased the same product on Black Friday/Cyber Monday in the past, or has been viewing that product frequently without purchasing it, retailers can offer a more attractive discount to encourage the purchase.
Balancing Acquisition and Retention
Like with acquiring new users, targeting existing customers with attractive discounts for a holiday transaction is also a balancing act. It drives retention by pushing additional transactions, but with an added risk.
Providing deep discounts all the time to existing customers teaches them to only make a purchase when presented with a sale or discount, which can impact a retailer negatively from a profit and loss perspective. Marketers can balance this by recognizing that once a client has been acquired, and the cost of marketing to pay for that client is recovered, the margin available for selling additional products to the existing client is higher.
With this, retailers can offer those deep discounts to existing clients and provide a profitable transaction, whereas the same discount offered to a new client would create a loss-making transaction. It's this balance that is critical to understand when driving marketing efforts. Each part of the campaign needs to reflect this, as well as the CRM or marketing system being utilized. The CRM must be able to surface this type of data to know which clients to target and to help marketers manage those clients in the above way.
This move into the digital world marks a significant opportunity for retailers as e-commerce continues to grow each year. Marketers can use these above strategies as pinpoints when developing their holiday marketing to not only increase sales now, but also yearlong.
Ritchie Hale is the chief technology innovation officer and developer of TouchCR, an advanced e-commerce platform used by B2C companies to develop deep buyer insights and market with significant relevance.