Brand Licensing Europe 2016 Preview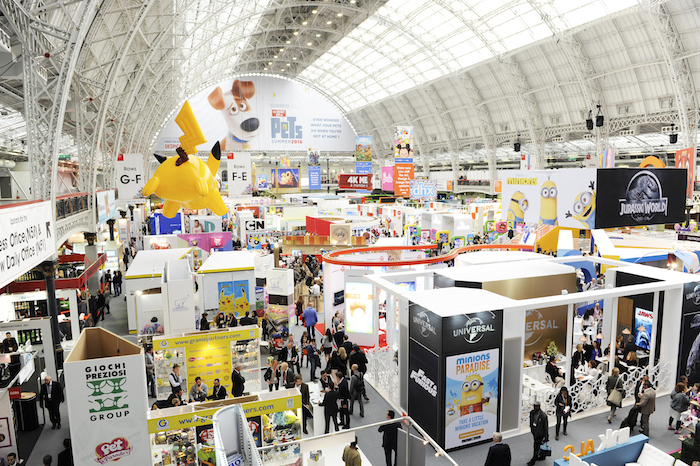 Brand Licensing Europe (BLE), the largest and most prestigious licensing event in Europe, is returning this October and is shaping up to be the biggest ever. With more than 2,500 properties on show from more than 300 exhibitors, BLE is the biggest meeting point for the licensing industry in Europe – bringing together more than 7,200 visitors from 60-plus countries to discover some of the biggest brands in the industry.
The all-new matchmaking service, which saw amazing success at Licensing Expo, is launching at BLE this year and allows visitors and exhibitors to schedule 1-2-1 meetings pre-show. Engagement is very high for BLE with more than 2,000 meeting requests already sent by the beginning of September. Visitors can connect with exhibitors from all three zones of the show – Character & Entertainment, Brands & Lifestyle and Art, Design & Image. Exhibitors include Pokémon, Nickelodeon, PSG, Arsenal, 20th Century Fox, Activision, TF1, Cartoon Network, FIFA, IWM, Royal Airforce Museum and many more. Meetings are on a first-come-first-served basis and exhibitors' schedules are booking up so visitors are advised to use this system to book their meetings as soon as possible.
The show features a great range of seminars available across the three days: from the basics of licensing to expert advice on securing the very best deals, this will give visitors access to invaluable knowledge to help grow their product ranges and unlock new opportunities with the hottest brands. Visitors can find out about the European kids' licensing industry's trends over the coming six to 12 months, join a series of roundtables hosted by Licensing Industry Merchandiser's Association (LIMA) and get insight into heritage licensing from Imperial War Museum, who will present the success of their toiletries range. This will be in addition to returning sessions, including LIMA's Essentials of Licensing presentation, Top Ten Rules of Successful Licensing by IMG and latest industry trends from BLE's knowledge partners.
BLE 2016 will also see the launch of the Product Showcase that will feature a variety of products from the Brands & Lifestyle stands to show visitors the vast consumer product potential of the brands displayed. With the retail sales of licensed goods worth an estimated $251.7 billion in 2015, according to research by the LIMA and year-on-year retailer attendance at the show in constant growth, a focus on opportunities at retail is a key focus. This comes with the champagne launch of the Retail Licensing Club in the Retail Lounge. This new exclusive club for retailers who are involved in licensing offers year-round seminars and get-togethers to help them stay up-to-date with the latest trends and forecasts.
BLE gives visitors access to the biggest range of brands showcased in Europe, from the most well-known names in the industry to unique properties that you wouldn't find anywhere else.
Brand Licensing Europe takes place from Oct. 11 to 13 at Olympia, London. For more information or to register for free, visit www.brandlicensing.eu