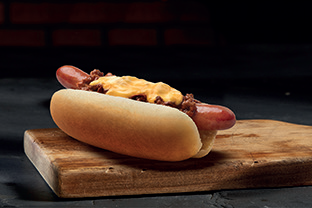 Bringing the flavor
Full-service marketing and PR agency, McKenna Townsend has been appointed to manage and implement the European franchise development marketing strategy for the US QSR brand Nathan's Famous.
---
With over 100 years of brand power and customer loyalty and over 225 restaurants globally, Nathan's Famous is an American tradition serving New York favourites, from its world-famous hot dogs, signature crinkle cut fries and burgers to its chicken, NY cheesesteaks, shakes and more.
The franchise development strategy includes recruiting master and individual franchise partners, as well as non-traditional brand partners for locations such as petrol stations, motorway service stations, universities and convenience stores. The brand is also keen to partner with ghost kitchens throughout Europe, to carry both the world-renowned Nathan's Famous menu and its virtual dining concept, Wings of New York, which includes its hand-dipped chicken tenders, hot honey half chicken and chicken wings, as well as Arthur Treacher's, a brand that has been a part of Nathan's portfolio for years, offering fried seafood, chicken and shrimp.