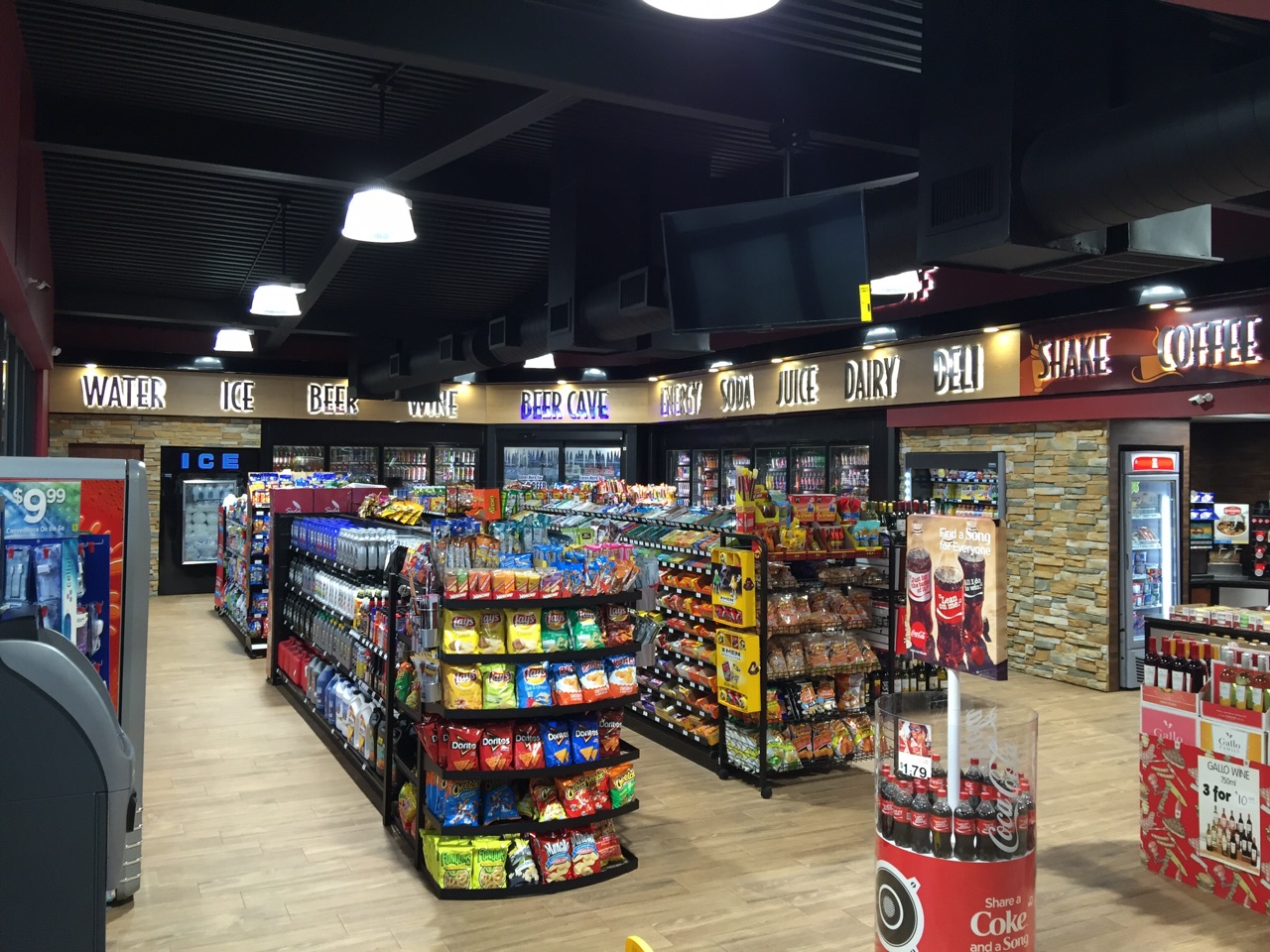 Brothers Food Mart is looking to expand throughout the Gulf region. By Chris Kelsch
New Orleans, La., is a city known for many things, including food and music. Just as important, it is also known as a city that pulls together in times of crisis.
That is vitally important to Brothers Food Mart owner Eddie Hamdan, who oversees 45 convenience stores throughout the New Orleans and Baton Rouge areas. "We are really a part of the city of New Orleans," Hamdan says. "And we try and get involved as much as we can."
Getting involved means stepping up when needed. In February, New Orleans was hit with a devastating tornado, said to be the strongest to hit the city in recorded history. Hamdan notes Brothers Food Mart was there to aid the stricken community. "We took part in the recovery efforts," Hamdan says, "providing food and other supplies as needed. We really try and do everything we can."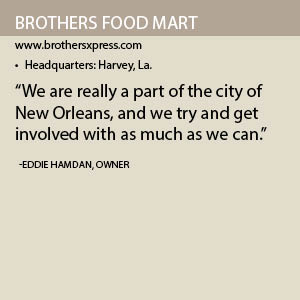 Local Flavor
It can be difficult for convenience stores to stand out among the competition. But Brothers Food Mart has established a brand for itself by providing something that no other convenience store has: fresh fried chicken, served daily. "Our chicken is what really sets us apart," Hamdan notes. "That, plus having a local flavor and staying loyal to our customers."
The recipe itself is a secret, but the freshness is not. Fresh chicken is delivered just about every day, and then prepared at the stores. "Because it is shipped practically every day, it is never frozen," Hamdan explains. "We then use a special New Orleans flour recipe and serve fries as well."
The Word is Out
The taste has certainly struck a chord, even with celebrities. Some have tweeted about the flavor and gone on talk shows to rave about the chicken, including comedian Kevin Hart, who took to Twitter to rave about the taste "I can't stop thinking how good it was," Hart Tweeted. "I think I ate 40 pieces over the last 3 days. It was from this place called Brothers. SO GOOD." And Seth Rogen, co-creator of AMC TV's "Preacher," which filmed its second season in New Orleans, also raves about Brothers. In a recent interview on the web series "Hot Ones," Rogen mentioned Brothers as one of his favorite New Orleans food discoveries.
Brothers Food Mart's success has led to expansion. In the past year, it has already opened four new locations, two in Baton Rouge and two in New Orleans. Hamdan notes he would like to continue to expand, but only in regions where people may already be familiar with the stores.
"Right now we're looking at Texas or Atlanta," Hamdan says, though there are no specifics yet. "We definitely want to stay in the Gulf area so we are looking at Alabama as well."
Regardless of what state Brothers Food Mart expands into next, it is about to receive a huge boost in awareness. Earlier this year, Brothers Food Mart was selected as a tenant in a brand-new billion-dollar terminal in Louis Armstrong International Airport. The terminal is set for completion in February 2019, and will offer a huge opportunity for the c-store chain to be sampled by international and domestic travelers.
"It was a long process to be selected," Hamdan recalls. "But we really competed for it, and the selection committee really saw the future in the company. That's huge for us."
Fuel Partners
In addition to its unique offerings, Brothers Food Mart also relies on strong partnerships with top-name fuel providers. Its stores are evenly mixed with Exxon and Shell, with a few Mobil stores as well.
Thanks to its strong partners, Brothers Food Mart can offer fuel specials, particularly with premium fuel. "We offer a price-matching program," Hamdan says. "Currently we will match any price with our premium-branded Shell or Exxon fuel."
Those partnerships also allow the company to offer two prominent customer rewards programs. Exxon is a member of the Plenti Rewards program, which allows customers to accumulate points while filling up on fuel. Shell is a member of a similar program called Fuel Rewards Network, or FRN. Both programs allow customers to redeem those points when they make purchases at Brothers Food Mart.
Local Base
As Brothers Food Mart continues to grow and expand throughout the Gulf region, the need for quality people also expands. Hamdan takes pride in the fact that his company offers strong career paths that have led to long tenures. "We have had employees work here for almost 23 years," Hamdan says. "We do extensive training and take really good care of our people."
The stores are usually staffed with a manager, assistant manager, cashier and head cashier. A supervisor oversees the store, and typically a supervisor can have between five and seven stores under their watch.
"We currently are up to just under 500 employees," Hamdan says, noting the importance of drawing from a strong local base of workers. "A lot of our employees are deeply attached to this community, and see that our company is on the incline," he says. "And it's always a great feeling to be with a company that is growing."