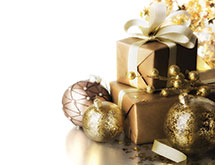 It's never been easier for customers to get what they want: from the Internet to social media to mobile and, of course, in-store, shoppers can purchase virtually anything they want anytime from anywhere. As a result of this multichannel approach, retailers now have access to a vast pool of customer data that hasn't existed until fairly recently.
By analyzing this data, retailers can better predict consumer behavior and respond in real time to consumers' individual needs.
To understand how the buyer expects to be "spoken to" in today's omni-channel world, whether through a smartphone app, store associate or live chat online, retailers reach new depths in understanding customer shopping patterns and desires.
Following are the types of analytics that retailers should be paying close attention to this holiday season, all of which could hold the key to not only improving the customer experience, but increasing operational efficiency and profits, as well.
Customized Experience
The traditional one-size-fits-all approach can no longer address the unique requirements of today's empowered and informed customers, which is leading retailers to focus more on understanding customers' personal characteristics and shopping preferences. Retailers can capitalize on this shift by analyzing predictive analytics, which leverages data generated from social media, feedback forms and point-of-sale systems to extract relevant information related to customers' preferences. By leveraging this powerful data, retailers can better manage their back-end operations by accurately forecasting future demand, creating a real-time supply chain to engage customers more effectively.
For example, data is compiled from a mobile shopping app like Retailer iQ, which evaluates shopping baskets and shopping history. Based on that data, retailers can deliver a highly personalized experience for their customers.
Access the Customers
With predictive analytics, retailers are armed with detailed, customer-specific data that allows them to personalize the shopping experience for existing loyal shoppers. However, to attract new customers in today's hyper-connected world where they are constantly bombarded with messages from a variety of channels, it's more difficult than ever to grab – and keep – their attention.
By leveraging marketing and customer analytics, retailers can rein in these difficult-to-reach customers. How? By closely analyzing real-time customer data – obtained through sentiment analysis and understanding motivators of buyer behavior to predict their response – to collect detailed insights on customer preferences and introduce targeted marketing campaigns by varying the look, messaging and tone for the intended customer set.
Reaping the Rewards
The opportunity to achieve a competitive advantage from analytics-powered retail is huge. On the product front, it helps in tracking customer needs, leading to the design and creation of innovative product lines, revenue streams, and in some cases, new markets.
On the operational side, this valuable data can help retailers gain better understanding of how to improve efficiency across their business.
Murali Nadarajah is CEO of Xchanging Malaysia. The full version of this article originally appeared on the Retail Merchandiser blog. Check it out at blog.retail-merchandiser.com.