Celtic Complexion Reaches Sponsorship Agreement with Professional Cowgirl and Rodeo Barrel Racer Tana Poppino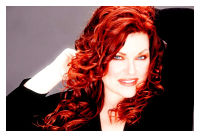 Jan. 8, 2013 – Florida-based skin care company Celtic Complexion has announced a sponsorship agreement with professional rodeo barrel racer Tana Poppino, effective in January 2013. Poppino is a full-time contestant on the professional rodeo circuit. She has earned three trips to the Wrangler National Finals Rodeo (2006, 2007 and 2010) and has won numerous championships at rodeos throughout the U.S. and Canada. She is also a member of the board of directors of the Women's Professional Rodeo Association and of Pro Rodeo Oklahoma, an organization to promote rodeo in that state.
Celtic Complexion was formed by Jennifer Devlin, a Master Esthetician, after working with several major skin care companies. All of the products in the Celtic Complexion line are developed by her and hand‑blended. They are produced without water, alcohol, parabens (synthetic preservatives), synthetic chemicals, GMOs, dyes or synthetic fragrance. Ms. Devlin's products can be purchased through www.celticcomplexion.com, which also features videos of her discussing each item.
"I am very particular about sponsorships and I only agree to endorse products and companies that I personally like and use. I used several of Jennifer's products before agreeing to represent the company and absolutely loved them. I also love the fact that a woman owns this company and she makes the products here in America. I know women in the rodeo, ranching and western lifestyle world will like those aspects of the company," Poppino said.
"I am very excited about the prospect of working with Tana to introduce our company and our product line to the women of the western lifestyle. I believe my formulations will be ideal to satisfy their skin care needs which are in part dictated by the lives they lead," Devlin said.