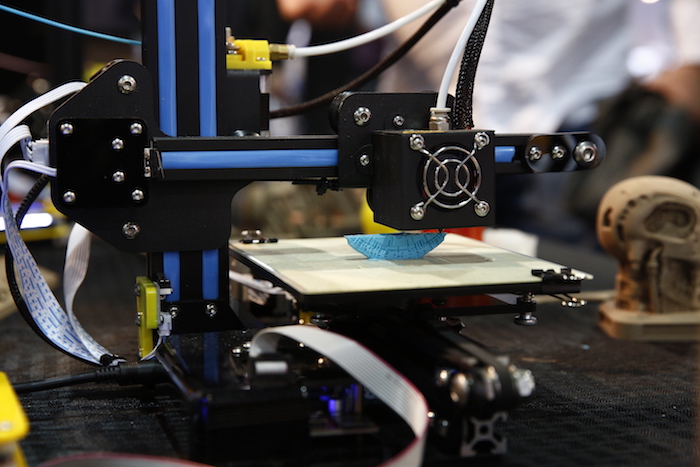 CES brings people from all over the world to Las Vegas for a global event of consumer technology and innovations.
The Consumer Electronic Show (CES), taking place Jan. 5 to 8, 2017, in Las Vegas, is the world's gathering place for all who thrive on the business of consumer technologies. CES reaches across markets, spans the globe and helps thousands of consumer technology businesses grow and thrive each year. It has served as the proving ground for innovators and breakthrough technologies for more than 50 years. It has become the global stage where next-generation innovations are introduced to the marketplace.
As the largest hands-on event of its kind, CES features all aspects of the industry. Owned and produced by the Consumer Technology Association (CTA), it attracts the world's business leaders and pioneering thinkers. CES 2016 was a record-breaking year. Total attendance reached 177,393 people gathered from around the world to experience technology innovation spanning 2.47 million net square feet of exhibit space. And next year will likely exceed that.
No other event gives companies this depth of exposure and reach, because there's no other event experience like CES. It's where business gets done: on the show floor, in and around the various conference program, in impromptu connections and in planned meetings and special events.
In one of the main events at CES, Nissan Chairman and CEO Carlos Ghosn will deliver a keynote address on opening day of the show. He will discuss a major technological breakthrough in the realization of a zero-emission, zero-fatality world for everyone, and unveil a vision of the world made better by the latest automotive technology innovations.
"Carlos Ghosn is a major figure in the advancement of the global automotive industry. It is with great enthusiasm that we welcome him to our keynote stage," says Gary Shapiro, president and CEO, Consumer Technology Association. "By championing innovation, Mr. Ghosn expanded Nissan into new international markets and committed Nissan to a future where technology innovation improves the lives of everyone, not just the few. We cannot wait to hear how Nissan will continue to revolutionize our automotive experience and our future."
CES will also host the Sports Business Innovation Showcase, presented by Turner Sports. A full slate of panels will bring together leading executives and personalities to discuss innovations that are driving the continued evolution of the sports industry. The day of events will culminate with TNT's "Inside the NBA" studio team – host Ernie Johnson and analysts Charles Barkley, Kenny Smith and Shaquille O'Neal – by providing pregame, halftime and postgame coverage surrounding the night's NBA on TNT doubleheader live from CES.
In addition to several exciting keynote speeches and sessions, new to the exhibit hall this year is the Sleep Tech Marketplace, presented by the National Sleep Foundation.
"From sleep trackers and silent alarms, to bedroom lighting, white noise and even smart beds, sleep technologies are helping us take control of our nighttime routines and rejuvenate efficiently," Shapiro says. "In a city that never sleeps, Las Vegas, we look forward to experiencing these groundbreaking innovations at CES 2017."
For more information about CES, visit www.ces.tech.