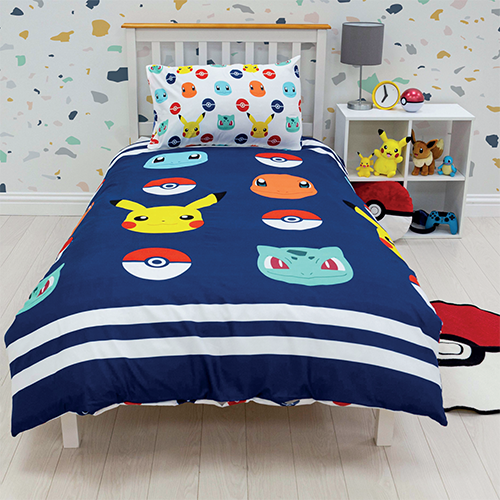 A world without borders
Following from the appointment of James Walker as its CEO, leading bedding and home textiles supplier Character World has set its sights on ambitious growth through key strategic pillars over the next five years
Founded by the Schweiger family, Character World has been a supplier of quality home textile products since 1998. Character World is a world class licensee, working with some of the world's best-loved character, gaming, music and entertainment companies to deliver licensed homeware products. Having received backing from Palatine Private Equity in 2014, the firm has steadily grown, and established a strong footprint in leading retailers across Europe.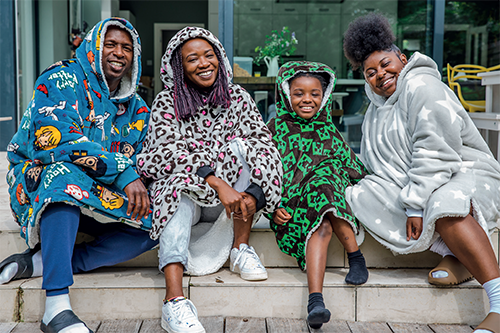 James Walker was appointed as CEO in January 2022, bringing over 20 years of experience in the licensing and retail industry, working at the Walt Disney Company as Director of Home, before moving to Hasbro as Senior Vice President Global Consumer Products. James took Hasbro's consumer products business to a multi-billion turnover, with 22 offices around the world, before joining McArthur Glenn, leading the development of the company's retail brands and operations, more recently. Having collaborated with James previously, Danny and Mark Schweiger sought James' unique industry expertise which is a natural fit to accelerate the business.
The key areas of focus include developing and delivering against a robust product, channel and territory strategy. "Looking back at the history of Character World, it has developed from a predominantly UK-based business to a European-wide operation, with one of our key pillars being the growth in territories," James remarks. "Like the whole world, Character World was hit by Covid-19, which presented some real challenges. But, actually, the company was able to adapt and able to achieve growth by pivoting and leaning into the way that consumers were buying at the time."
Ecommerce thrived during the pandemic, with an accelerated growth in the market as a whole. Ecommerce offers an endless aisle and unrestricted shelf space and James sees a significant opportunity. "If you have the right tools to capitalize on it, then ecommerce is essentially a borderless world in which geography disappears, and the opportunities are many," he explains. "There is a real opportunity to look at the broader categories and offerings within our product areas, and to deliver a better proposition for all our key partners as well as consumers."
As well as bringing James on-board, Danny and Mark Schweiger have been investing in additional talent, and there is a wealth of industry experience and skills within the leadership team and across the divisions at Character World as a whole. James maintains: "For me, that's priceless for a company, and provides us with a brilliant foundation. The team have done an amazing job of working virtually for over two years due to Covid-19, and have shown all the trust in each other required to ride on through the uncertainty. We've now resumed flexible office working, and we're seeing a real appetite and ambition to push forward into a period of more optimistic growth and opportunity, which in turn creates a great vibe and buzz, and an even stronger desire to grow."
Turning to that future, the company is already planning some exciting developments. "We're lucky to have great partners and brands, so it's really about doing even more with them, and doing it better," James reflects. "To achieve that requires a balance between product strategy, channel strategy, and geography whilst upholding our CSR."
Prior to James' arrival, the business worked on a number of new categories and product areas, with successes and learnings. "As a result, we know what works, we've optimized those offerings, and we're now expanding them across our brands and retailers." One such example of this is Character World's Rest Easy Sleep Better product range developed and launched as a whole new category. James goes on to say: "Having now been in the market for over two years, Rest Easy Sleep Better features frequently in consumer press and has a strong online presence which we will continue to grow." Character World has already begun to expand the range with new products and is currently developing further innovations for AW22 and beyond.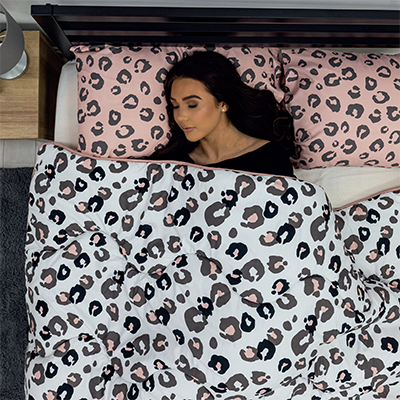 As well as the ecommerce offering, Character World is also focused on expanding and developing its existing retailer partnerships. "Our channel strategy is simple, we want to ensure that we're offering something for all consumers, making products accessible. Our plan is to closely analyse the retail landscape and work with our current partners to develop our depth of range and optimize our listings. With those retailers with whom we're not optimising opportunities, we will explore how we might collaborate on a product offering suited to their consumers' needs," James adds. "There's a shifting landscape, but retail is continuing to optimize ecommerce and utilize different areas of product innovation." On the geographical front, mainland Europe is Character World's biggest growth area currently with plans for 2022 to be a record year in the history of the business.
Not to be overlooked, is Character World's commitment to responsible practice. "The final pillar, underlining all of our activities, is CSR," James tells us. "The company has done a great job of looking at its sustainability policy, its manufacturing base, how we work as a team, and how we look after our people. Therefore, CSR is already something that is at the heart and soul of the business, and it's increasingly being demanded by our retailers and consumers. We want to keep leading the way as an organization, and to preserve our point of difference."
Over the last few years Character World has made great progress in its optimisation of Omni-channel selling, though looking at the marketing, photography, video content and the technical aspects such as SEO and Metatags. James says: "There's lots of fresh players entering the market, on top of the established entities such as Amazon, and to succeed with those requires different skill-sets, and we need to make sure we have all the capabilities we require."
It's hard to avoid the feeling that it's a matter of 'when', not 'if', this success can be achieved. "Our consumers want trends quicker than ever before, and our speed to market is absolutely key," James concludes. "Hopefully, looking at Character World in a year's time, you'll see a business that has continued to grow, offering more to the consumer in the way of product breadth and depth, and which remains at the forefront of innovation."
www.characterworld.com
Products: Licensed bedding and textiles supplier