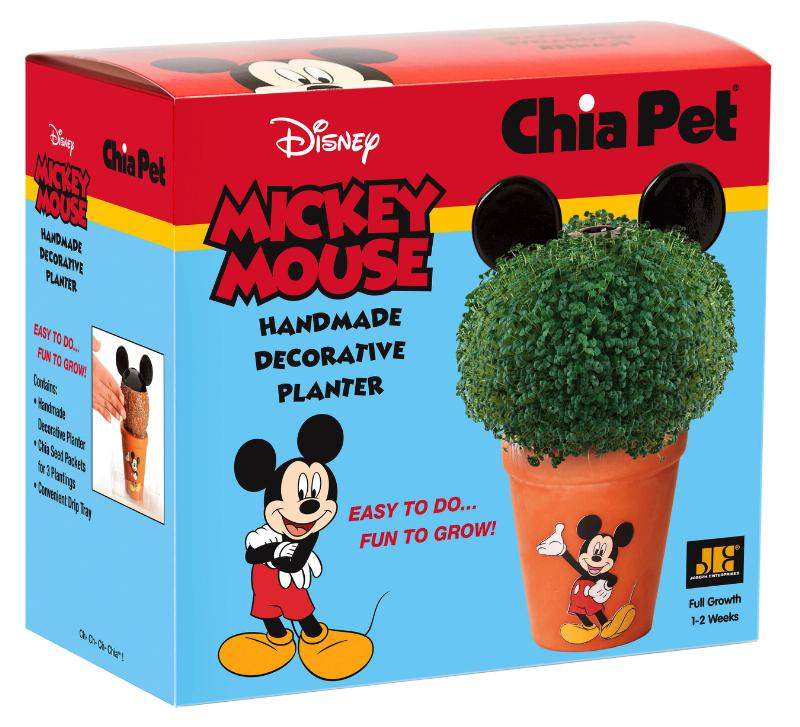 Dec. 18, 2013 – Disney lovers, listen up. Joseph Enterprises, the makers of the Chia Pet, have two new Chias for this holiday season of gift giving. First, Chia Pet Mickey Mouse with its unique planter and unforgettable mouse ears is a great gift for the Disney fan in your family.
Also this holiday season, Chia Flower Garden, which features a bear we all love: Winnie the Pooh. Chia Flower Garden allows you to grow this winter beautiful fragrant paperwhites in Pooh Bears' honey pot in the comfort of your own home.
Joseph Enterprises, Inc. (JEI) is a manufacturer and distributor of popular TV promotional products. All the products are sold at major retailers throughout the USA and Canada. Their line of products includes seasonal, lawn and garden, gift and housewares, hardware and nutritional items. JEI's famous products include licensed Chia Pet products such as Chia Hello Kitty, Chia Teenage Mutant Ninja Turtles, Chia Sponge Bob and Chia Scooby-Doo, as well as Chia Chef's Garden, Chia Herb Garden and Chia Cat Grass Planter.