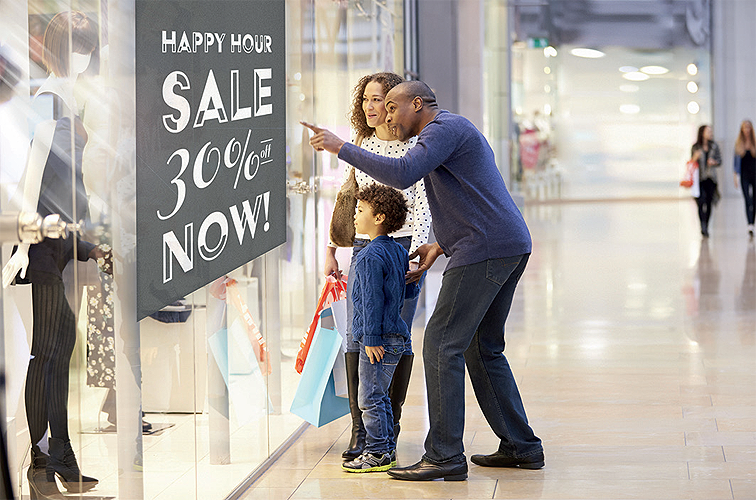 Complete digital display solution
Combining Avery Dennison's Vela™ Dynamic System and NEC projection technology, ActiveScene™ provides a comprehensive AV solution to transform existing windows into engaging, eye-catching displays.
Utilizing Avery Dennison's Vela™ smart window film, ActiveScene can be retrofitted to any window or glass surface. Controlled electronically, the film becomes opaque upon command to create a dynamic canvas where users can project a unique AV experience to their audiences, making use of previously underutilized glass wall or window space. When ActiveScene is not in use, the glass remains transparent.
Ideal for a wide variety of applications, ActiveScene™ can be used to transform glass storefronts into large advertising displays, corporate conference room windows into dynamic privacy screens, glass-fronted museum vignettes into informative signage and more.