CPSC, CTIA Remind Consumers to "Shop Safely" When Choosing Replacement Mobile Device Batteries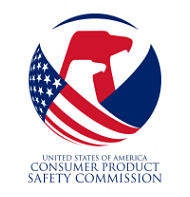 July 29, 2013 – The U.S. Consumer Product Safety Commission (CPSC) and CTIA-The Wireless Association are once again joining forces to help users stay connected and out of harm's way while using wireless mobile devices, batteries, and chargers.
Wireless mobile devices now outnumber the number of Americans, with billions of calls made each year in the United States. While recent years have brought advances in the safety of wireless devices and components, it is still important for consumers to follow manufacturer guidelines for the maintenance of wireless mobile devices and batteries, in order to reduce the risk of an incident.
Lithium-ion (Li-ion) batteries, which are commonly used in mobile phones and smartphones, hold a lot of energy in a small package. These batteries offer numerous advantages over other varieties of batteries, including the capacity to hold their charge longer and the ability to be recharged numerous times. Yet, Li-ion batteries are more sensitive to physical stress than alkaline batteries found in toys and flashlights and need to be treated with more care.
CPSC and CTIA recommend the following safety steps for consumers:
Do not use batteries and chargers that are incompatible with your mobile device. Some websites and secondhand dealers not associated with reputable manufacturers and carriers have been found to be selling incompatible, counterfeit, or poorly manufactured batteries and chargers. Consumers should purchase manufacturer or carrier recommended products and accessories. If unsure about whether a replacement battery or charger is compatible with your mobile device, contact the original equipment manufacturer.
Do not let a loose battery come in contact with metal objects, such as coins, keys, or jewelry. Metal objects can cross the electrical connections and cause an incident.
Do not crush, puncture or put a high degree of pressure on the battery, as this can cause an internal short-circuit, resulting in overheating.
Do not place the phone or batteries in areas that may get very hot, such as on or near a cooking surface, cooking appliance, iron, or radiator.
Avoid dropping the mobile device. Dropping it, especially on a hard surface, can potentially cause damage to the device and battery. If you suspect damage to the device or battery, take it to a service center for inspection.
Do not let your mobile device or battery get wet. Even though the device will dry and appear to operate normally, the battery contacts or circuitry could slowly corrode and pose a safety hazard.
Follow battery usage, storage, and charging guidelines found in the user's guide.
In 2005, CPSC, CTIA, and the IEEE, a prominent technical-standard setting organization, collaborated on the formation of a mobile phone battery safety standard. This industry-wide standard for battery design and performance has contributed to a reduction in product recalls and an increase in independent laboratories testing batteries to the standards to certify compliance.
Since March 2011, when CPSC first launched the open government, consumer product incident reporting site SaferProducts.gov, 61 consumer reports related to wireless mobile devices and their accessories have been posted for the public to view. CPSC continues to encourage consumers who experience an incident with their wireless mobile device or accessories to log on to SaferProducts.gov and report the incident.
CPSC and CTIA also urge consumers to properly dispose of their old batteries and equipment. There are many programs around the country that recycle wireless devices and equipment: wireless carriers and retailers, electronics manufacturers, charitable organizations, and state and local waste authorities all offer ways to donate or recycle wireless mobile devices and equipment. For more information, go to www.gowirelessgogreen.org/what-you-can-do/recycling-wireless-devices.aspx.