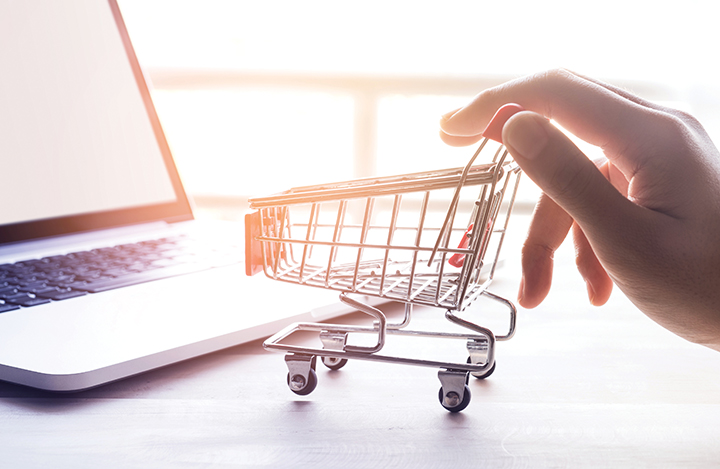 Shoppers now expect special sales and deals to appear at any time of the year. Retailers should reevaluate what they can do for this new Cyber Everyday mindset. By Bart Defoor
The holiday shopping season, and the flurry of activity that comes with it, will soon be in full swing. Retailers know that their holiday sales will set the tone for the following year.
This has been the case since the dawn of mass retail and is the genesis of the industry. In recent history, retailers and media alike focus on two seminal shopping days: Black Friday and Cyber Monday, as an indicator for the year.
Nowadays, shifting consumer buying behaviors, driven by online technology, have retailers pondering two big questions: "How much will online shopping impact Black Friday turnout in my store?" and, "Is Cyber Monday still relevant?"
Everyday Deals
Today, what were once disruptive market forces have now become the norm. Consumers have Internet speeds at home that rival their business connections, as well as easy to use, powerful tools for finding, comparing prices, buying and receiving millions of products. Moreover, thanks to the ease of finding deals online, customers have come to expect sales all of the time – in fact, year-round – for their holiday shopping needs. As such, single day watershed shopping events, such as Black Friday and Cyber Monday, don't hold the same weight they did even three or four years ago.
The notion of holiday shopping sales offering the best deals is also suspect. Take for example Amazon's annual Prime Day, which occurs each year in July and has successfully created its own unique, recurring sales event and related media cycle. The ubiquity of everyday online shopping and competing deals offered at specific points-in-time has resulted in a loss of demand for and lesser need to focus all online sales promotions on one specific shopping day such as Cyber Monday.
With online deals beginning to show up days or weeks before the holidays, and extending well into mid-December, Cyber Monday seems to be transitioning more to a Cyber November, or even a Cyber Everyday mindset. For retailers hyping up their 2017 Cyber Monday deals – it's time to take a step back and reevaluate what you can be doing now for this new Cyber Everyday mindset.
Blame the Kids
Generational differences are causing major shifts in the popularity of Black Friday and Cyber Monday deals as well. According to a recent study by Natural Insight, a workforce management company, 88 percent of consumers ages 45-59 plan to shop in stores this year and 80 percent of consumers age 18-29 plan to make purchases in brick-and-mortar locations from November through December. However, the survey also revealed only 15 percent of shoppers plan to shop on Black Friday itself. Many feel that they can get the same deals that the store flyers advertise from the comfort of their own couch without having to brave the crowds and frenzy that can come with Black Friday sales floors.
Understanding the "Me Channel"
Even with store traffic in decline in recent years, eMarketer noted that foot traffic was down 12.3 percent in November and December 2016 compared to previous averages – there is hope for the brick-and-mortar store. Consumers are still going. The difference is that now, they are looking for an in-store shopping experience that offers them something unique from what they get online.
Retailers need to quickly grab the attention of these in-store customers with the convenient experience they desire, or run the risk of falling prey to showrooming. This is even more important during the holiday season when consumers are more prone to mission shopping with a planned list.
Another shift in the nature of Black Friday and Cyber Monday sales is the actual products and services that consumers seek. Increasingly, shoppers are looking to buy experiences more than traditional gift items. Research from The Journal of Positive Psychology showed that "people enjoy greater well-being from life experiences and consider them to be a better use of money."
Following this mindset, there is an expected surge in the purchase of subscription services (e.g., Birchbox or Lootcrate) and experiential giving (e.g., gifting a cooking class or a trip) projected for 2017's holiday season. These experiential gifts are luring customers out of stores and onto the web, which is fostering the Cyber Everyday mentality of the modern day shopper, especially Millennials, who value experiences over goods.
Rolling with the Changes
History, and now, data, tell retailers that Black Friday is here to stay for the long haul even if it changes its form over time. The hyped phenomenon of Cyber Monday, on the other hand, may be losing momentum. The rise of e-commerce, generational differences, shifts in shopping behaviors and increases in experiential gift giving are all factors.
The holiday shopping season will always be a unique time for retailers, but the consumer mindset has shifted from single-day buying frenzies into a weeks-long journey of seasonal discounts both online and in store. Retailers who remain fluid, adaptive and frictionless will be able to survive and thrive by meeting consumers' shopping demands and preferences.
Bart DeFoor is a principal consultant at North Highland with more than 18 years of consulting experience with the last 10 years concentrating on the retail industry.