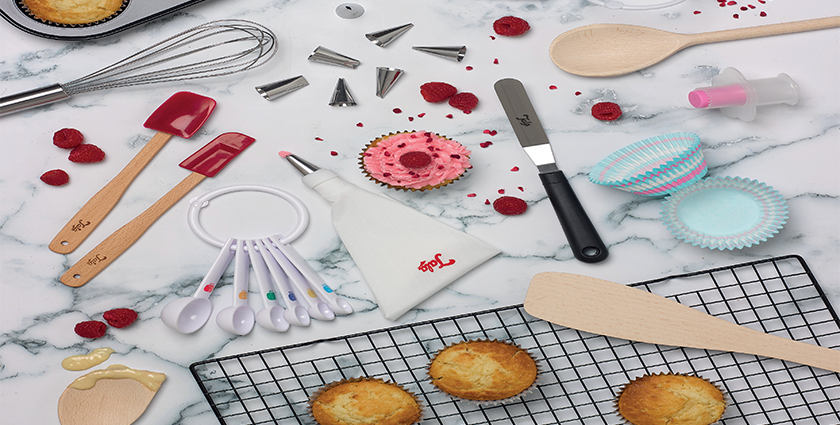 Kitchenware, Houseware: Happy Dayes
From morning routine to nighttime ritual, Dayes and its plethora of household products has every customer covered – whatever the task. That promise is written into its hybridized name: Dayes (Everyday Essentials)
Formerly George East, Dayes is a UK-based housewares company that specializes in kitchenware, cleaning, utility and household products, and beauty care. Though its name might have changed, the company has retained its structure and is still wholly owned by the large Dutch multinational non-food business that purchased George East back in 2006. The rebrand was carried out to ensure that stakeholders – customers, consumers, suppliers – understand the breadth of company operations against an increasingly European-focused backdrop.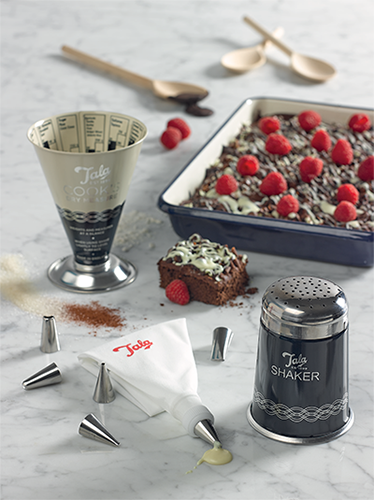 An acute focus on daily essentials has proved particularly attractive to retailers making concerted efforts to consolidate their supply bases. Indeed, the company supplies independent retailers, wholesalers, and national retailers across the UK and abroad through a robust assortment of familiar brands: Tala, Chef Aid, Elliott, Manicare, Sorbo, Greenminds, and Pets Unlimited – to name a few.
However, Dayes also works with major retailers to provide own-label products and goods – from a humble wooden spoon to a full bakeware category for a number of major supermarket groups – by utilizing its decade-spanning history of industry expertise and retail knowledge. Dayes works with clients on a bespoke basis to understand quality, pricing and launch requirements, and then handles the whole process with care: from samples through to artwork, product auditing, inspections, and final delivery.
Once a product is on the shelf, the team does not stop there. Dayes monitors sales and liaises with its customers to ensure supply chains are optimized and out-of-stock issues are minimized.
Dayes can trace its brand history back to 1899 when Tala was first established by Frederick Taylor and Thomas Law. As one of Britain's oldest and most-loved names in kitchenware, Tala's range of kitchen, home, and utility items has been trusted by cooks – professional and home – for more than a century.
The brand has been manufacturing in England since its inception, and many of its iconic products are still made there by hand. Cook's measures, for instance, are still made with the same machinery that was used in the 1930s, and icing syringes are put together with equipment dating back to the 1920s. Enamelware manufactured under the Tala name is still pressed near Oldham, Lancashire, which then goes on to be processed in Bingley, Yorkshire.
Though originally established as a private company, Tala is now a firm frontrunner among the impressive collection of brands that Dayes owns. Across those brands, the UK-based homewares company manufactures its broad range of products both in-house and through commercial relationships with production partners.
Dayes' bakeware partner, for instance, has invested millions of pounds in its manufacturing facility, upgrading its efficiency and sustainability criteria in tandem. By coupling in-house production with outsourcing, Dayes has gone from strength to strength. Following several successful mergers and acquisitions, the company has built a business worth 500 million euros and carved out a reputation across a number of different markets. Undoubtedly, however, the largest sector for Dayes UK is kitchenware.
By sourcing from the best factories around the world, the company offers its customers outstanding value and quality – time and time again. To that end, Dayes invests in new product development and prioritizes innovation across its various brands.
"For many years, we have attempted to balance cutting-edge technology with sustainability, and that has had a drastic impact on the development of new products," says Nick Squire, Managing Director at Dayes. "We operate with an underlying company sentiment: 'Buy well, buy once.' Our new range of saucepans, for instance, is manufactured in Portugal at one of the best factories in Europe. We designed them to be totally recyclable, while still ensuring that they perform to a high standard."
As Nick makes clear, though, continuous improvement has its challenges. "Innovation ultimately comes down to performance enhancement," he explains. "Bakeware is an age-old product. Recipes often detail the size and shape of the pan required and these restrictions make innovation harder; however, we always strive to deliver a more innovative product. A saucepan is a basic shape; it is a different sized pot with a handle. It is a simple design, and it works. How do we make that better? We might, for instance, improve heat conduction around the base of the saucepan, ensuring that it can be used on all heat sources (including induction). We might also make it easier to pour from by improving the lip. Another innovation could include a 'stay-cool' metal handle, reducing the number of overall components and enabling the pan to go in ovens and dishwashers. These are the kinds of things we are thinking about as we constantly try to find ways of making something old new.
"Regardless of how bakeware performs, pans are still some of the most difficult products to store," adds Nick. "So many shapes and sizes! Therefore, we have designed pans that stack and fit together in the kitchen. More and more adults are either living alone or without children, and products need to reflect this – not everyone has a large family. Shopping habits are also changing; customers often prefer to shop online. To reduce packaging waste, products need to be more cost-effective, while still offering the functionality that is required of them. We include a review of all these aspects when we start to develop a new product. The process begins by listening to our trade customers, then we move onto engaging with our consumers via social media and our website, before turning to our manufacturing partners to understand their capabilities."
By putting all these aspects together, Dayes is able to work successfully across its entire supply chain and position its varied brands for future growth. This flexible approach means that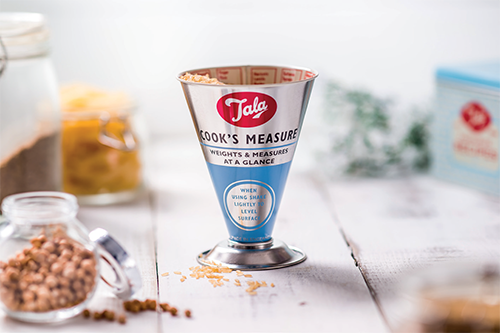 five-year product plans often evolve, bringing Dayes closer to the cutting-edge when it comes to innovation. "In this way, the consumer invests in an exceptional product, which will continue to deliver outstanding results over many years," explains Nick. "Our Tala performance bakeware has the very best Eclipse Whitford non-stick coating applied to professional gauge steel. Products in this line are, therefore, cured at a much slower rate. Though more expensive, that design feature offers a more durable finish, enhances non-stick qualities, and makes for easier cleaning. All of this serves the end user, making their experience a better one.
"Product development can also mean redesigning existing products and packaging, particularly with regards to sustainability," he admits. "As an example, we now make a range of microfibre cloths from recycled bottles – at scale, that makes a huge difference. We sell in excess of 250,000 units of a product that used to be shipped using a plastic blister card. By redesigning the packaging to remove plastic from that product, we ended up removing hundreds of thousands of single-use plastics from our supply chain. Though just one example, we try and apply this revisionary process to every product where possible."
Over the last eight years, Dayes has made an effort to eliminate plastic from its supply chain. Plastic bags, polybags, and plastic blisters have been swapped for environmentally friendly alternatives. Where none are available, the company turns to recycled and recyclable plastics.
Recently, Dayes has set itself a new challenge: to make its warehouse plastic free. "We calculated how much plastic we were using annually in our warehouse and decided to translate those figures into a graphic for the entire business, giving us a measurable format and baseline to work off," comments Nick. "Fortunately, we are not shy about sharing this data. Our logistics center is in Suffolk and our sales and marketing team is in Bath. If we laid out all the plastic that we used in our warehouse over the course of a year, then we would cover the distance between these offices four times over – and we are just one business operating in the UK!
"It is an enormous issue," he asserts. "Companies must address the vast amount of single-use plastic they are using. With that in mind, we have phased out bubble wrap and nylon band wrap, and have replaced these items with natural alternatives. In total, we have reduced our pallet wrapping by 60 percent. We have also swapped plastic tape for a paper-based substitute. Our commitment to the environment runs throughout the entire group; for instance, in our Dutch logistics center, we have incorporated solar panels, rainwater harvesting for non-drinking use, and electric vehicles where possible. Currently, we are working to replicate this in the UK."
As our interview illustrates, Dayes is a dynamic and progressive business with an entrepreneurial spirit. Gearing up for a profitable and exciting future, the company intends to roll out new products across its various brands and increase its social media presence with more unique and affordable family recipes. With a current backdrop of inflation and rising energy costs, there seems to be no better time.
"Since the pandemic, we have seen major distribution gains across our core markets; however, we want to build upon that success now that travel restrictions have been lifted," notes Nick. "Organic and acquisitional growth is on the agenda, and through that we want to increase awareness of our most famous brand – Tala – in Europe and export its products further abroad.
"We endeavor to support consumers through better marketing," he concludes. "Though customers might not immediately recognize the Dayes name, as soon as they start to examine the packaging, they will soon spot our company leading the way with many different products across many sectors. From a saucepan and a pair of tights to a pet treat and a pair of rubber gloves, Dayes stands for well-made daily essentials, and we will keep providing them for many years to come!"