Disney Princess, Star Wars, Hello Kitty Topped $1B Each In Licensed Merchandise Sales in 2012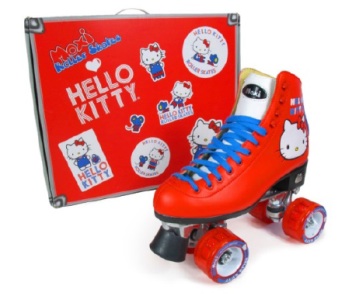 Oct. 21, 2013 – Thirty-four Entertainment/Character properties had retail sales of licensed merchandise of $100 million or more in the U.S. and Canada in 2012, according to The Licensing Letter (TLL), an independent trade publication. Disney Princess, Star Wars, and Hello Kitty top the list at $1.52 billion, $1.47 billion, and $1.08 billion, respectively.
"With its acquisitions in recent years of Marvel and Lucasfilm, Disney now accounts for 51% of The Licensing Letter's estimated retail sales for the $100 million-plus properties," says TLL Publisher Ira Mayer. "With that firepower, Disney dominates retail shelves in many product categories. Its chief rival? Sanrio's Hello Kitty, which is ubiquitous in everything from stationery to microwave ovens, bicycles to soap."
Average sales per title on the 2012 list were $429 million, up less than 2% compared to 2011.
Analyzing the rankings:
Disney and its Pixar, Marvel, and Lucasfilm divisions accounted for one-third of the titles on the list but more than half the revenue generated.
By far the biggest gainer was Rovio's Angry Birds, whose sales of licensed merchandise in the U.S./Canada alone increased 136% between 2011 and 2012, totaling $590 million.
New properties making the list for the first time in 2012 include Mattel's Monster High ($225 million); Disney's The Avengers ($201 million); Saban's Power Rangers ($180 million); Disney's Doc McStuffins ($114 million); and Hasbro's My Little Pony ($110 million).
Bubbling under: Characters The Licensing Letter expects to see on the next list covering 2013 retail sales include Disney's Sofia the First and other Disney Jr. properties; Nickelodeon's Teenage Mutant Ninja Turtles; Universal's Despicable Me; and A&E's Duck Dynasty.
Note: This list exclusively reflects sales of consumer products that are licensed to third parties for manufacture and distribution, and where the manufacturer is paying a royalty on goods sold. TLL does not tally sales of products created through in-house divisions of the property owners, "content licensing" including mobile apps, web entertainment, and home video; or non-retail products such as events, theme park attractions, cruises, and similar. The retail sales figures do not include "core" merchandise manufactured and sold by the property owner (e.g., Barbie dolls or Transformers toys).
Estimated Retail Sales of Top 10 Licensed Entertainment/Character Properties, U.S. and Canada, 2012 (Dollars in millions)
Disney Princess, Disney, $1,518
Star Wars & The Clone Wars, Disney/Lucasfilm, $1,467
Hello Kitty, Sanrio, $1,080
Cars, Disney/Pixar, $931
Pooh, Disney, $929
Mickey & Friends, Disney, $774
WWE, WWE, $596
Angry Birds, Rovio, $590
Peanuts, Iconix/Peanuts Worldwide, $542
Toy Story, Disney/Pixar, $530