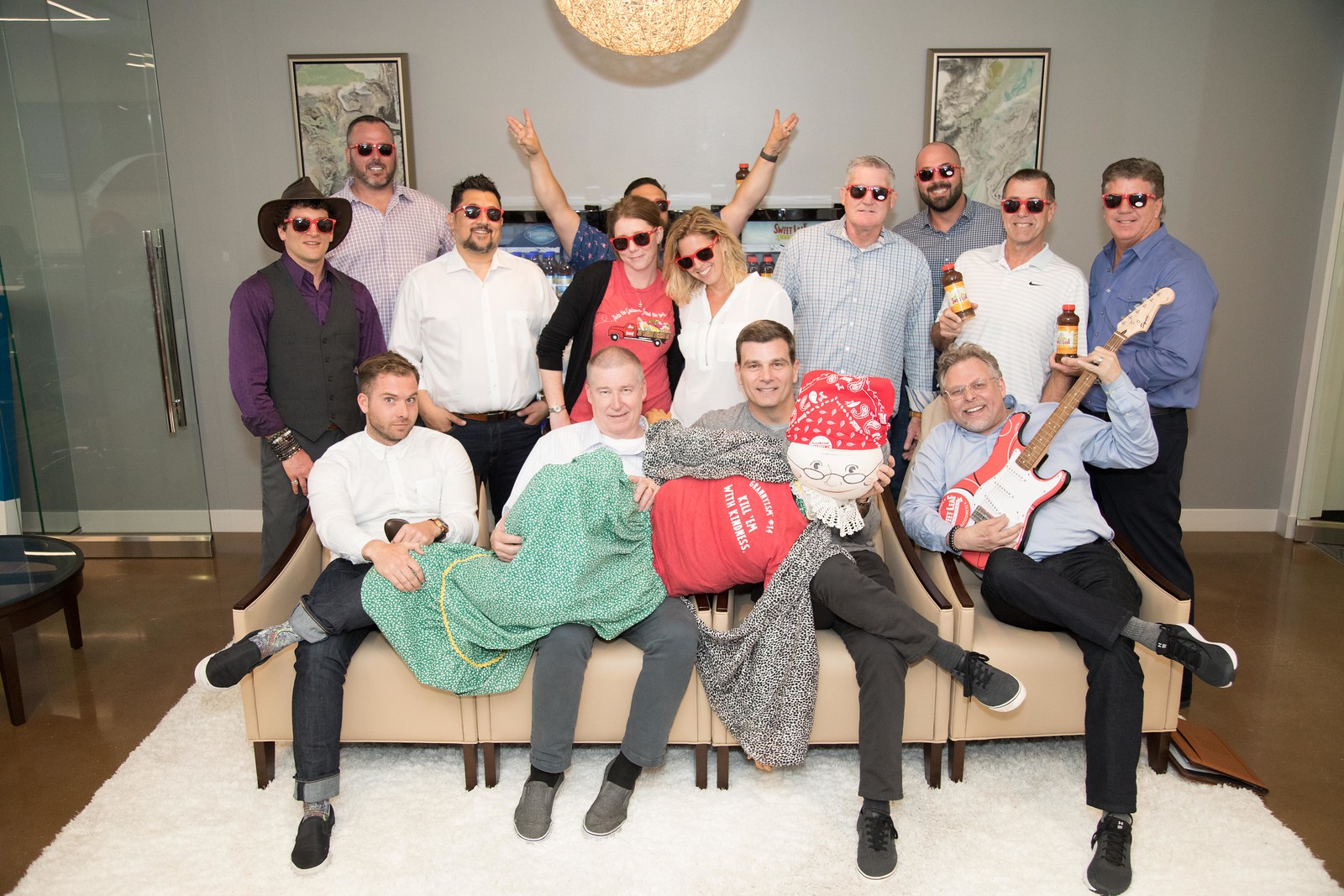 DRB provides valuable expertise to new entrepreneurs in the healthy beverage sector.
By Alan Dorich
The experience of a seasoned veteran can be invaluable to those starting a new business. It is that kind of know-how that Dunn's River Brands (DRB) strives to impart to entrepreneurs, as they enter the better-for-you beverage industry for the first time, CEO William Meissner says.
"What anchors our ultimate success is that partnership between the entrepreneur's vision for the business paired here where you have that proven brand-building experience," he says. "This is a very challenging category and a highly competitive place where creativity and hard work can accelerate a brand's future."
Based in Frisco, Texas, DRB turns local or specialty beverage companies into strong consumer brands through shared resources, proven methodologies and strategic relationships. Meissner says the company's history began nearly seven months ago when he, President Kevin McClafferty, and Executive Vice President of Business Development Ian Knowles pitched an idea to Fireman Capital Partners (FCP).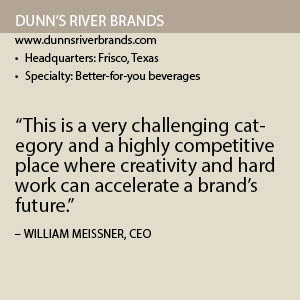 They met with FCP Principal Chris Akelman about a model for evaluating beverage brands. "Chris gave it an open mind, but we found that our big, novel idea was not as novel as we thought," Meissner recalls. "Fireman Capital had already been executing a model similar to what we were pitching them in the craft beer category."
But the growth capital and private equity firm was interested in a company that employed industry experts to assist those who were new to the better-for-you category. In this model, DRB helps remove obstacles and provides "strategic oversight to help them succeed," he says.
Best in Class
When DRB started building a portfolio of brands, it relied on the industry experience of Meissner, McClafferty and Knowles. "We have an extensive network, having all worked in the beverage business for many decades," Meissner says.
For example, after he learned through a tip that Nestlé Waters North America was interested in divesting its Sweet Leaf and Tradewinds tea brands, DRB bought both. The company followed this up by purchasing a substantial stake in the Temple Turmeric beverage brand.
Today, Temple Turmeric can be found in metro centers and Sweet Leaf and Tradewinds are available in all classes of trade. But DRB has some turnaround work to do. "We want to execute a rebrand for Sweet Leaf and do some more tweaking on the Tradewinds brand," Meissner says.
DRB also plans to enhance its capabilities as it attracts more to its portfolio. "We want to be best-in-class in functional areas of the business that can steal the attention of the founder or leadership-team. Being strong in supply chain, quality control and accounts receivable/accounts payable, can free the entrepreneur to do what she does best," he says.
Significant Synergies
Meissner anticipates that DRB will add more brands this year. "We are constantly evaluating them," he says, noting that Akelman looks at 100 potential investments each month. But DRB and FCP are cautious about which ones they chose to acquire.
"We want to make sure we're going to partner with the right brands," Akelman says. "If we're engaged in the same goals, it makes our chance of success much greater. I do think we'll be bringing some significant synergies."
Both firms also look for vision and enthusiasm. "Our most successful investments have always had a founder who is passionate, remains involved and helps grow their brand," he says.
Meissner agrees. "We're specifically looking for founders and entrepreneurs that want to drive it to the next level and beyond," he says. "That's a real critical box to check from our perspective."
A Great Environment
Meissner sees a strong future for DRB. "I would imagine you'll see us at some point with four to six beverage brands under management," he says. "As we search for brands to partner with, what we really want to see is brand velocity, strong gross margins and overall sales growth among each and every one of the companies that join DRB."
He adds that it is a good time for DRB to be in business, as carbonated soft drinks are experiencing a decline in sales in the United States. "We believe that loss in consumption is migrating to the better-for-you beverages," he says.
The market also is rich with product ideas and innovations, Meissner adds. "We're starting to find some really interesting brands that are making it to the next level and getting through that proof of concept phase," he says. "It's a great environment on both fronts."
He adds that DRB is excited about the rebranding of its tea brands, including Sweet Leaf, which has a legacy of true southern style tea born out of Austin, Texas. "It's such a good trademark, but one that hasn't changed in years," Meissner says. "You'll see new flavors, new sizes and new package plans."
As for Tradewinds, DRB plans to improve the product itself when it comes to flavor and tea delivery. "We will also be rebranding the Tradewinds brand to a certain extent with new trial-driving marketing campaigns, lots of demo activity and in-store sampling," he says. "We're really excited to bring this back to U.S. consumers."