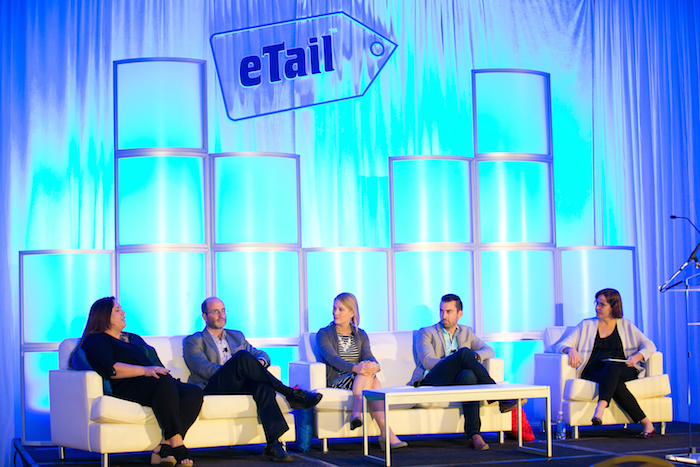 eTail East helps attendees keep up-to-date with evolving technologies and network with fellow retailers and startups through several events and panels.
By Stephanie Crets
Retailers and startups can keep up to date and navigate today's evolving landscape by attending eTail East Aug. 15-18 at the Sheraton Boston Hotel in Boston. Organized by Worldwide Business Research (WBR), eTail East covers every area impacting a retailer today, from personalization, content marketing and social marketing to data, mobile engagement and omnichannel challenges.
"Whether you need new contacts, are looking for the right partner or just want to sanity-check your holiday strategies – we have something for everyone," Program Director of eTail East Lori Hawthorne says. "You'll leave Boston with the means to truly transform your business."
The show offers its 1,800 attendees tons of technology under one roof. With 150 exhibitors, attendees will get up close and personal with the latest solutions for their businesses. Plus, eTail East has already done the legwork in curating and cultivating the latest and greatest in technology and exhibitors.
"For solution providers, there's no better place to showcase your solutions," Hawthone adds. "Establish your presence, build buzz and drive demand."
But it's not all about the exhibit hall. eTail East has several different networking events and enjoyable opportunities throughout the three-day show including Retailer-Only Meetups, Women in (R)etail Cocktail Hour, Retailer-Only Chats & Cocktails and Retailer-Only Speed Dating. eTail East kicks off at its Brazilian Welcome Reception on Aug. 15 with food, Brazilian drinks, live Olympic games and a surprise guest or two. And on Aug. 16, the show heads to Jillian's Lucky Strike for its Booze, Bites & Bowling Night.
"No one does networking like we do at eTail," Hawthone says. "Every day you will have plenty of chances to make valuable business contacts, connect one on one with other retailers and catch up with friends."
Additionally, attendees can experience a wine tasting with a sommelier, high-impact presentations, panel discussions and collaborative case study revolutions. Keynote speakers at eTail East come from top retailers and innovative start-ups from the around the country such as Blue Nile, Pinterest, CVS and Vitamin Shoppe.
The next eTail is event is eTail West 2017, taking place Feb. 27 to March 2 at JW Marriott Desert Springs Resort & Spa, Palm Springs, Calif. Visit www.etaileast.com and www.etailwest.com for more information.