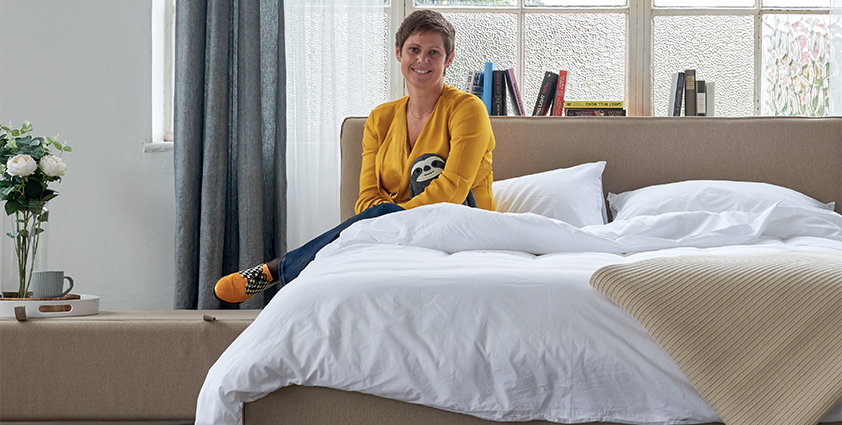 Rest better
As the UK's leading sleep retailer, eve sleep is proud of the specialisms it has incorporated into its unique mattresses. With an expert team and an uncompromising vision, the business is excelling in offering quality sleep to its customers
eve sleep began as the first 'bed in a box' company in the UK, after the founders had seen the initial success of brands such as Casper in the US. eve sleep was born from a combination of product understanding that high quality mattresses could be delivered directly to clients without the additional cost of mattress retailers, and brand insight that an amazing mattress is not so much about the sleep you get, but how you feel the morning after. The business went through a period of very high growth, entering a number of international markets, but incurred more losses than it was able to manage with such sustained high growth. As a result, it reset to focus on a few core markets, specifically in the UK, France and Ireland. It broadened its positioning to become a sleep wellness business, and now it operates in eight categories, allowing it to make much more value of its customer data and direct customer relationships.
Speaking with the company's CEO, Cheryl Calverley, we learn about eve sleep's six-mattress on-site offering, with a further two available exclusively through Argos. "These mattresses are all incredibly well designed – thanks to our amazing in-house designer, who knows more about mattresses than you've had hot dinners – and high performing products that we've put together with quality materials and excellent production partners. Whether it's the active heat removal properties of our premium hybrid and premium foam models, or the unique contour zones you'll find in our original foam and original hybrid models, every mattress works to maximize the quality of sleep you can enjoy," she says.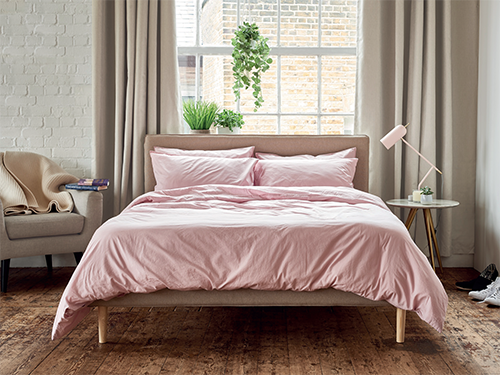 The business uses unique 'open cell' breathable foams, full sized springs, and all of its mattresses have washable, removable covers. According to Cheryl, it takes a hefty amount of small ingredients to make the perfect mattress, and eve sleep believes it has reached the perfect balance. "Handily, Which? agrees that three of its top five mattresses are eve sleep mattresses," Cheryl emphasizes.
Above this, eve sleep is always looking to expand its range, and knows that it takes more than just a great mattress to help customers sleep well. "We have an expansive range of bedframes that are flying off the shelves, some new 'fluffable feather' pillow and duvet products that are hot off the press, and for those nights where unexpected guests arrive, our new sleepover range of pack-away beds is incredibly popular. However, we frequently hear from customers that the main thing keeping them up at night is a whirring mind, and so we've recently moved into CBD as a product to help tackle this, and are seeing some early success. We believe there's lots more to come in the world of 'sleep consumables' so watch this space!" Cheryl exclaims.
In addition to the company's specialisms, Cheryl also discusses a recent retail partnership with DFS, which is proving highly beneficial to the sustained success of the company. "We are a sleep wellness business, and our priority is getting brilliant products to people that help them sleep better, wherever they may choose to shop. Lots of people prefer to buy their mattress alongside their bedframe, and prefer to buy a bedframe they can see in person. DFS is a fantastic business and the ideal partner for us, with its focus on comfort, and a high-quality shopping experience, with stores laid out to encourage browsing and linger time, and a curated set of partner brands that are aspirational and innovative," she shares.
Complementing this venture, Cheryl goes on to highlight the importance of the company's suppliers and production partners, alongside the business's passion for innovation in the sleep industry. "We work with a number of partners across Europe – our mattress for the UK are produced here, and for France, they're in Belgium, with other products produced from Portugal to Lithuania via Poland. We don't own our own production facilities, which gives us the freedom to partner with the best in the game at every stage of the process.
"On the innovation side, our team focus all day, every day on what it takes to sleep better. We work incredibly hard to make sure our core products, from mattresses and bedframes, to pillows and duvets are best-in-class, and help tackle the enemies of sleep our customers identify. More broadly, we're always seeking new products to develop, or new branded partners to work with that tackle enemies of sleep beyond the core, which is why we've partnered with brands such as Morphee, its impressive trajectory moving forward. "The business saw a 19 percent increase in growth in 2020's second half. This was partly a result of the pandemic acceleration affect, as customers invested in the home, rather than their holidays. It was also an efficiency effect as our key media channels became more cost effective. Additionally, there was a business effect as lots of the work we'd put in, from improving our product set to launching new delivery services, began to pay off.
"I think all retailers will confirm that Q1 of 2022 has been tough, with big year-on-year comparators, the cost of living crisis, and the return of consumer spending on holidays over the home. But we have made some big moves early in the year, from moving to a one year at rescue remedy, three spirit, yuyu and eym, from products as wide ranging as hot water bottles and candles, through to sleep aids."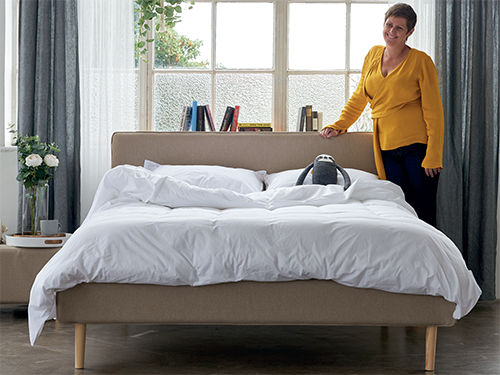 For Cheryl, people are all a business is, and this is especially true for any young and scaling company. "We work incredibly hard to define and build a culture that we're all proud of here at eve sleep, and we were recently awarded Campaign Magazine's 'great place to work' award in acknowledgement of this. It's hard to navigate building a culture that's right for our people, but is also right for the sort of business and growth we need to achieve. However, we have a fabulous team who are incredibly good at it," she shares.
She then reflects on more recent successes, and divulges how eve sleep plans to continue home trial for all direct customers of evesleep.co.uk to the launch of the DFS partnership and a sponsorship of late nights on Channel 4, all of which will begin to drive stronger growth momentum over the remainder of the year," she shares.
From what we've heard, eve sleep is a truly exciting business, and Cheryl is determined to see the business achieve its full potential in the coming years. "We will further strengthen and differentiate our physical comfort range. Our additional product range will widen as we step more fully into the broader sleep environment. You'll see more moves into helping people wind down for sleep, and that mental comfort, which is such a huge, unmet need in consumers. Within that will be some new digital services that we're beginning to explore, helping eve become genuinely the incredible sleep wellness business we set out to create.
"There is no sleep retailer in the UK. No one place you can go to solve a need for 'better sleep'. Except eve sleep. At the moment that feels like a twinkle in the eye, but the sleep economy is growing rapidly, and we're doing all we can to set eve up to be right at the heart of it," she concludes. v
https://www.evesleep.co.uk/