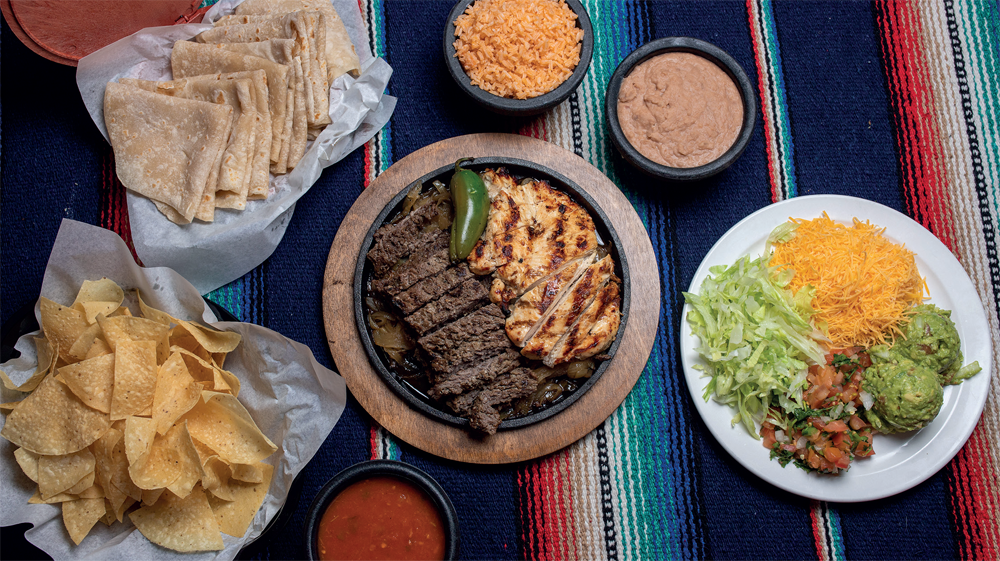 Grilling up growth
A Tex-Mex franchise built around catering and delivery, Fajita Pete's is becoming a valued part of communities across America
Recently named as one of QSR Magazine's 'Twelve Restaurant Chains Ready to Grow', Fajita Pete's is set for a big year in 2021. After four years of tremendous growth, the restaurant chain has become a staple of communities across Texas and is in line to become a family favorite in plenty more states and homes over the next half-decade.
For the man behind the brand, Pedro 'Pete' Mora, it's been a 20-year journey that began when he graduated from the University of Houston and opened a full-service Mexican restaurant. A 6300 square-foot location, with over 60 tables, the restaurant was a success and helped Pete hone vital skills in customer service, team building and site management.
As a graduate of the University of Houston Wolff Center for Entrepreneurship, Pete soon began looking for complementary revenue streams and ways in which the company could make off-premise consumption part of its offering. When substantial local demand for catering and delivery services became apparent, Pete spied the opportunity for a new business – a restaurant chain focused on off-premise consumption that could be repeated and multiplied. The rest, as they say, is history.
"It was 2008 and when my lease was up at that location, I shut down the huge restaurant," Pete recalls. "It was profitable and it taught me a lot of lessons for which I'm still very thankful, but we left that site, downsized to 1,200 square feet, and within a matter of three weeks Fajita Pete's was born."
Pete continued: "As our name suggests, the core focus has always been fajitas. I narrowed down the menu from my original restaurant to items that travelled well. With no Uber back then, let alone Uber Eats, it was a great time to educate the market in Houston on the delivery of anything that wasn't Chinese or Pizza."
Resilient operation
Winner of 'Best Fajitas' at the Houston Fajita Festival in 2017 and 2018, Fajita Pete's increasing popularity stems primarily from its food. Built around a limited menu of premium-quality, handmade Tex-Mex favorites, the brand's offering includes quesadillas, enchiladas, flautas and of course – fajitas.
"We serve great quality food that is not only straightforward to make and easy to deliver, but also very profitable," Pete states. "Efficiencies are key. When we sit down and refine our business model each year, we focus on sales per square foot. We target families and consequently, Fajita Pete's has a company average ticket price of approximately $44. When you combine that with the streamlined nature of the operation, it stands out to experienced operators as a great investment opportunity."
Having built its reputation in Texas, Fajita Pete's stores can currently be found in Houston, Dallas and College Station. Later this year, in Kansas City, Kansas, Fajita Pete's will open its landmark 20th site. The Kansas City location may be the first Fajita Pete's outside the Lone Star State, but it certainly won't be the last.
"We have two corporate outlets and the rest of our sites are now franchisee-owned. We recently received commitments from qualified operators to open 35 new stores, so our plan is to expand aggressively across Texas and into Kansas, Missouri, Oklahoma, Louisiana, Arizona and Colorado – the latter of which will be home to five new stores beginning in 2021," Pete reveals. "We are confident in our business model and how it has performed through the pandemic. We were very excited before last year, but 2020 has just reinforced the fact that we have a really strong, resilient operation."
Ready for action
Despite corporate catering making up around 30 per cent of Fajita Pete's takings prior to the Covid-19 outbreak, the company's sales did not suffer in 2020 thanks to its innate suitability to the delivery market, as well as an ability to pivot its offering focuses when needed.
"The fact that we are built for contactless delivery – we already had online ordering platform and a loyalty program – helped us easily pivot to a curbside model. Only minor adjustments were needed to allow us to continue to operate without missing a beat," Pete operationally in the back of house at all because approximately 95 per cent of our food was already consumed off-premise. Our stores only have three or four tables and most of them are used by customers picking up orders to take home. Our model was ready for the Covid crisis before we even knew the pandemic was going to happen."
Lasting connections
As Fajita Pete's attracts more and more franchisees, Pete is confident that the company will maintain the strong community culture that has been present since the opening of its first store. Not
interested in becoming 'just another national chain', the organization values communities and aims to create lasting connections between each of its outlets and the local people that it serves. To support these relationships, Fajita Pete's franchises play an active role in fundraisers for local causes and Spirit Nights, where a percentage of revenues are donated to schools, clubs or sports teams.
"To get noticed as a small brand, I think you have to be very community based," Pete explains. "My partner Joey likes to say that it's all about getting noticed by teachers, preachers and coaches. Community is about the churches, the little leagues, the schools, and the people they represent. That is our focus – grass roots, local store marketing coupled with operational excellence. We want to be your Overland Park Fajita Pete's or your Bellaire Fajita Pete's, not just another faceless major brand.
"Since launching, we've been lucky enough to attract the right franchisees – people who believe in our culture and live it out through their desire to be involved in the community and make a positive difference. If ever there is a flood or catastrophe, Fajita Pete's is always one of the first groups out there feeding first responders. I think that level of care translates into the service we try and offer our customers."
The trust Fajita Pete's places in its workforce is such that, over the course of 2021, the company intends to take feedback from its franchisees on how they believe the chain can improve. As hope in the battle against Covid-19 rolls out across the world in the shape of vaccination programs, the restaurant chain plans to work in unity with its suppliers to ensure that Fajita Pete's continues to grow smoothly across US towns and cities.
"We want to continue on the path we are currently on," Pete declares. "I think we can expand regionally and venture into more states, and in the meantime, we will look to gain more momentum through volume buying and solidifying our supply chains."
Pete continues: "There is always room to improve of course, so we will also be finding ways to execute better at store level, increase sales and keep our valued customers happy. In the short-term, we will be adding a protein-only retail offering to help educate the market on what we do in Q3 2020.
"Within the next year, I believe we will have up to 100 commitments to open new stores, and I can see us rolling out around 15 to 20 locations a year in the long-term," Pete predicts. "We have a great team to support us and so there is no reason why we can't continue to grow quickly and thoughtfully."
www.fajitapetes.com