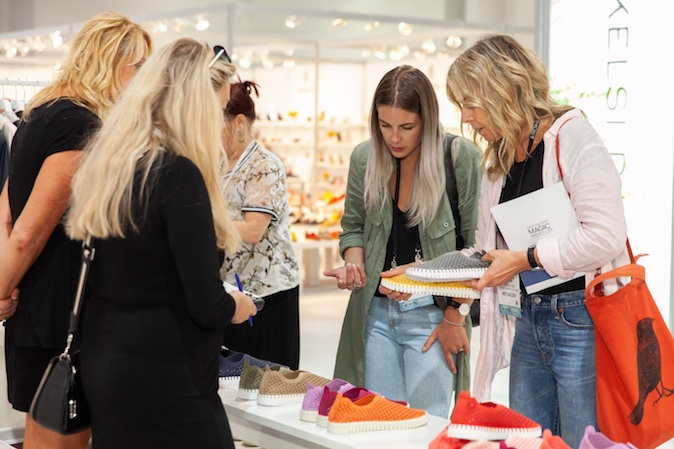 'Ray of Sunshine'
A look at August's FN PLATFORM and WWDMAGIC events.
If you were in Las Vegas in mid-August, then maybe you were lucky enough to attend FN PLATFORM and/or WWDMAGIC. If so, you were treated to a unique view of the largest showcase of footwear and women's apparel and accessories in the industry.
"The post-show feedback we are receiving provides a ray of sunshine," notes Leslie Gallin, UBM president of footwear. "Exhibitors are sharing they were impressed with the quality of buyers and the level of engagement the buyers expressed for finding new partners/brands, and working on programs/product assortments to encourage better margins and customer engagement."
Gallin adds that a remodel of FN PLATFORM is on the drawing board for its February 2019 show. "It is a moment for new inspiration," she notes.
In the meantime, if you couldn't make it to Vegas on Aug. 13-15, please enjoy these views of the event. For information about next year's events, visit https://www.ubmfashion.com/shows/fn-platform or https://www.ubmfashion.com/shows/wwdmagic.