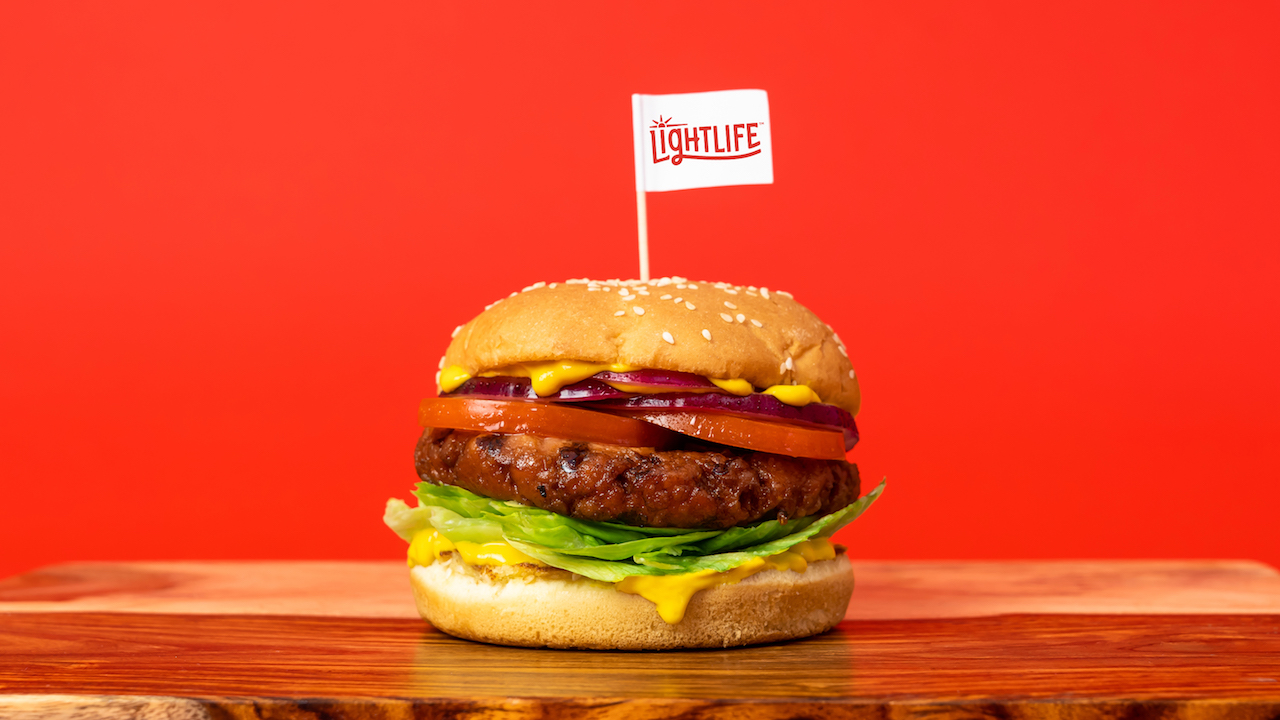 Greenleaf Foods is positioned to continue leading with two pioneer brands
of the plant-based protein market.
By Alan Dorich, Knighthouse Media
Some might not traditionally associate "flavorful" with plant-based foods, but for Greenleaf Foods, SPC, that's simply business as usual. "We know that taste is a priority for consumers," says President Dan Curtin. "That's why, above all, we deliver delicious products with our two brands, Lightlife and Field Roast."
Based in Chicago, Greenleaf Foods specializes in plant-based food products, including burgers, hot dogs, sausages and tempeh. The company was formed in 2018 after its parent company, Maple Leaf Foods, made a commitment to become the world's most sustainable protein company.
In pursuit of that goal, it acquired two pioneer brands in the plant-based space. This included Lightlife Foods, which has driven growth in the refrigerated alternative protein category for 40 years. Its products include the No. 1 plant-based hot dog and No. 1 brand of tempeh in U.S. retail.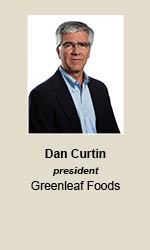 It also acquired the Seattle-based Field Roast Grain Meat Co., which started operations in 1997 and produces plant-based sausages, roasts, loaves, deli slices, burgers and cheeses.
"We've had a great platform with both of these heritage brands," he states, "and we're building on that platform with innovation as the category expands with new consumers."
Growing the Brands
The company recently invested in the production capacity of its brands with the backing of Maple Leaf Foods. "That's the beauty of being in partnership with a larger organization," Curtin says. "We have access to a larger support system."
In addition to production capacity expansions, Greenleaf Foods has been investing in expanding its team. "We've added a lot of talent to our team," he says. "It's been terrific to help grow and support our fast-growing brands."
Lightlife also commemorated its 40th anniversary with the introduction of new branding and packaging – a more vibrant and contemporary look, while staying true to the brand's rich heritage in natural foods – and the launch of a new plant-based product line, including a burger, ground, Italian sausage and bratwurst.
The new plant-based Lightlife Burger has a very important advantage over its competitors, Curtin says. "The new Lightlife Burger clearly wins on taste," Curtin declares. "It has a meaty, beefy flavor but no aftertaste, like some of the other products in the marketplace."
Lightlife accomplishes this, Curtin says, by using familiar ingredients in its Lightlife Burger. "We felt that it was really important to achieve a short ingredient deck," he says. "We want to bring products to the market that are better than what the competitors sell."
Greenleaf Foods does not plan to stop growing its lines any time soon. "We have new innovation from both of our brands that we will be showcasing at Expo West," he shares.
Going North
Greenleaf Foods' increase of production capacity supported the launch of Lightlife in Canada. Curtin notes that the expansion marked a natural move for the brand, since its parent company, Maple Leaf Foods, is based in Toronto.
And the opportunity in the Canadian market is significant. "Canadians eat more meat alternatives than [consumers in] the United States," he says. "We saw an opportunity to bring more variety into that marketplace."
Many Canadians were already aware of the Lightlife products and the industry welcomed a new entrant to the market. "We've gotten significant support from all the retailers."
Leading the Team
Curtin is a longtime veteran of the food industry. In the early 1980s, "I worked in the food broker side of the business," he recalls, noting that he later joined Maple Leaf Foods as one of its first salespeople.
After helping the company build its organizations, Curtin left to pursue other opportunities, including being a co-owner of Boca Burger Inc., which was later sold to Kraft Foods. He also made returns to Maple Leaf Foods before finally taking his current role leading both the Lightlife and Field Roast businesses.
Curtin notes that his previous experience as the owner of multiple companies has given him the experience to know what kind of support his employees need. "My job is to open the right avenues for them to be able to do their job efficiently and effectively," he says.
He also takes pride in the team he has assembled. "We're over 350 strong that come to work every day with a great attitude and great approach," he says, noting that the company looks for those with industry experience, as well as energy.
"[We seek] people who want to support the mission," he says, noting that they should be open to collaboration and a desire to contribute to the success of the business and its portfolio of brands.
He adds that the company has found success in integrating the cultures of Lightlife and Field Roast. "There's a lot of excitement, a lot of drive and a lot of perseverance to grow our business," he says.
A Good Time
Now is an exciting time for Greenleaf Foods to be in business, thanks to the growing demand for plant-based foods. "Plant-based foods are gaining more and more attention," Curtin says.
He sees a strong future for the company, with Lightlife and Field Roast in its portfolio. "We've created a tremendous foundation to expand upon," Curtin says, noting that they will continue bringing innovative products to the marketplace.
Some of these products may be created in-house under the current brands, while others may be gained through future acquisitions. "[We're open to] other products that we may seek to be part of our portfolio," Curtin concludes.