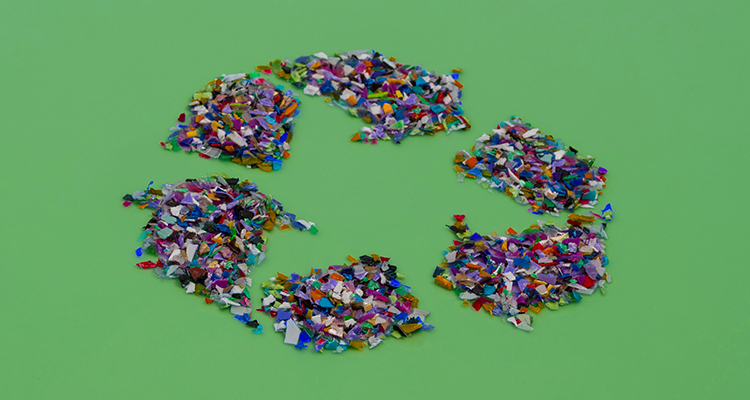 Harrods takes a seat for sustainability
In working closely with Veolia, Harrods has begun to recycle its plastic carrier bags into picnic benches for staff
Harrods is working with Veolia to demonstrate the potential of recycling Low-Density Polyethylene (LDPE) plastic bags, by transforming them into picnic benches.
The department store's sustainability strategy aims to remove all virgin and single-use plastics from its operations. This initiative will save around 77.42 tonnes of carbon emissions, compared to those created through the use of virgin materials.
According to government statistics, 774 million plastic bags (single-use and reusable) were sold between 2020 and 2021. Recycling all of these could save in excess of 500,000 tonnes of carbon emissions across the retail sector.
The process of recycling LDPE bags is relatively simple. The bags are transformed onto pellets after they have been broken down. These can then be reprocessed into plastic lumber.
Producing garden furniture is just one example of how to use this base material. The company's distribution center is enjoying ten picnic benches made with Harrods bags so far.
Simon Futcher, Business Development Director at Veolia UK and Ireland said: "As part of our work with Harrods, we are looking for innovative ways to reuse materials which otherwise would have been wasted. It is part of a bigger issue in the retail industry with the amount of carbon that could be saved by recycling plastic bags."
Martha Brown, Harrods, added: "As a leading voice in the luxury retail industry, we are proud to partner with Veolia. So that we can continue to help raise awareness within our community about the importance of sustainability and waste reduction."