Hershey's First New Brand In 30 Years Launches In The U.S.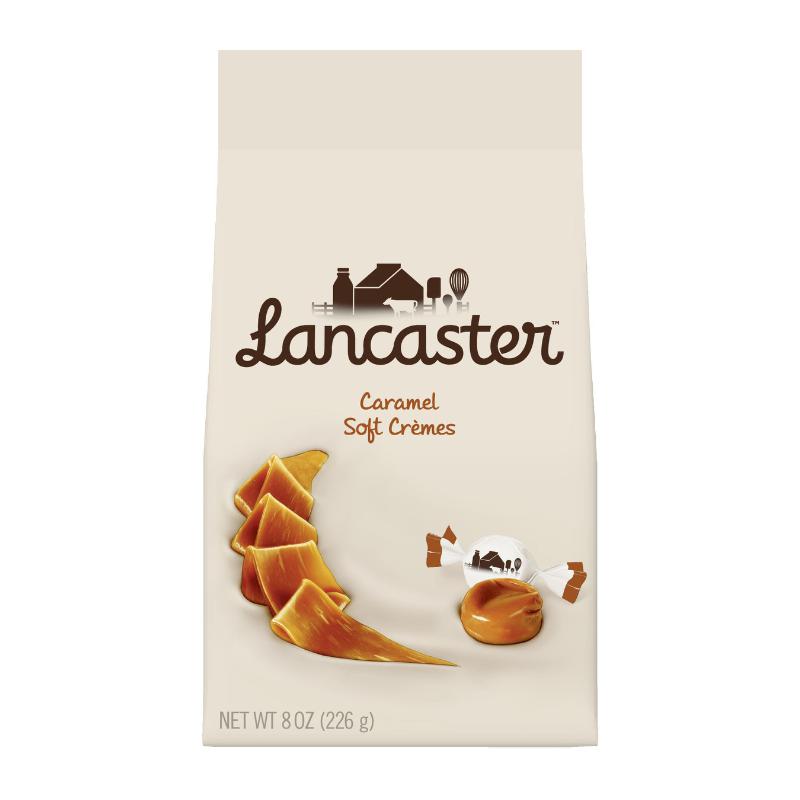 Oct. 10, 2013 – Today The Hershey Company announced it is launching a new confectionery brand in the United States called Lancaster. The new brand will feature a line of caramel soft cremes that will roll out nationwide in January 2014.
The introduction of the Lancaster brand marks a significant milestone for The Hershey Company, as it's the first time the company has launched a new brand that is not a brand extension or acquisition in the past 30 years. The new brand is rooted in Hershey's heritage and is inspired by Milton Hershey's original confection company, The Lancaster Caramel Company.
Lancaster Soft Cremes will offer a long-lasting and unique taste experience that is distinct from the typical caramels that dominate the category. The surprisingly soft, rich and creamy Lancaster Soft Cremes provide a modern caramel taste experience to meet a growing consumer demand. The soft cremes were inspired by similar candies that company founder, Milton Hershey, made more than 120 years ago in his original candy company located in Lancaster, Pa. As Mr. Hershey's first successful candy company, The Lancaster Caramel Company established his reputation in the confectionery industry and provided the foundation for the launch of The Hershey Company which first produced sweet chocolate as a coating for the caramels before creating the iconic Hershey's® Milk Chocolate bar.
"The launch of Lancaster Soft Cremes takes Hershey back to the early days of our founder Milton Hershey and his truly innovative spirit and desire to make great tasting, high-quality products for consumers," said Steven Schiller, Senior Vice President Sweets and Refreshment, The Hershey Company. "The Lancaster brand will delight all consumers looking for a rich and indulgent experience as they savor our new soft cremes that are rooted in our company's deep history."
Earlier this year, Hershey successfully launched the Lancaster brand in China, which underscored the company's deep commitment to China, as well as the importance of the market in Hershey's global growth plans. The launch of Lancaster brand in China marked the first time a brand launch originated outside of the United States. The initial launch in May included three cities – Wuhan, Hangzhou and Chengdu – and will be followed by a wider distribution in China in 2014.