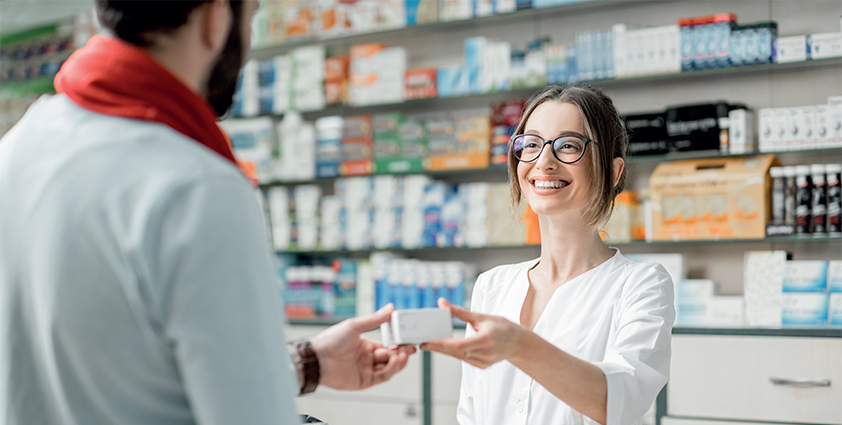 Here for you
Now running a network of 35 retail and five LTC pharmacies, plus two infusion operations, what unites the efforts of HomeTown Pharmacy is a genuine care for its communities
When Retail Merchandiser (RM) first reported on the operations of HomeTown Pharmacy (HomeTown), it noted how the business was founded in 1996 by two brothers – Tim and Fred Grice, Jr. Second-generation pharmacists, the Grice's intention was to provide the highest level of service and quality products to its customers, communities and co-workers. Their work to continuously expand operations in order to provide value, while maintaining a focus on providing real service has remained an inspiration, and RM was delighted to speak to current company President, Jonathan Grice, to get an update on how HomeTown Pharmacy operated through the most challenging health environment in living memory.
"It has been an incredible time of learning ourselves again and adapting to a constantly evolving situation," he begins. "We like to say we are large enough to have some scale and strength but also small enough to be nimble and agile when needed, and Covid-19 certainly put this to the test. Can we meet daily and some times hourly to make decisions and communicate those out to everybody? We found that we can, but it takes a lot of attention and focus for our team to get it right and to do it for months at a time. Our main focus was to take care of our people and our customers; in some cases such as long-term care this was extra hard, where they often had strict requirements at times – it was a case of us being as solid and steady as we could, reliably delivering what they needed. We operated day in and day out, doing whatever we had to so that we could keep delivering on time."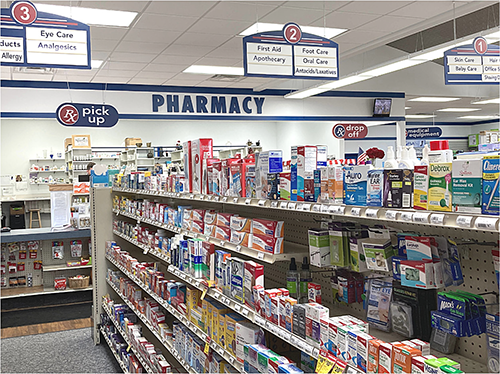 Exemplary service is imperative to HomeTown Pharmacy, and Jonathan notes that the pandemic highlighted the importance of personal, face-to-face contact with customers and the value this still holds even in today's digital world. "Local still matters," he confirms. "Virtual is good and it enables business to get done more easily, but there is no replacement for that personal relationship and you still have to build it.
"We are so local to our customers that our relationships with them are established naturally, and that helped our retail stores weather that storm, because familiarity was already in place going into Covid and it turns out that this still matters to people."
He also notes that the benefits of a close rapport go both ways – staff value it, too. "Some people thrived working from home, but there are others who need more human interaction and contact, and we've discovered that to be an important facet of our business, to the extent that we haven't had the turnover, the attrition and the massive staff overhaul that some pharmacies have had. We've seen the effects of 'The Great Resignation' but as I look at the whole picture I would say that we had something that saw us through Covid better than our competitors, and it was those relationships. We became somewhat of a rock for our communities, as we were an essential business that remained open, and people realized how much they relied on us, and also came to us for items that previously they may have got elsewhere."
While HomeTown Pharmacy may pride itself on 'old-school' customer service, modern approaches and new ways of thinking are always being considered, as long as they still uphold the levels of quality for which the business always strives. During the pandemic, the business took some time to look at what it was doing internally and introduce some innovation into its processes. "We launched a system called Right Pack across all long-term care pharmacies and that is something we couldn't have got done in any other 12-month period, I think," Jonathan reveals.
Right Pack is a multi-dose, strip packaging, medication delivery system – in Jonathan's words it is 'a easy-to-use way of organizing and packaging up medications'! "It puts the right administration times together, so you get one pack for morning meds and one for afternoon, and that really saves the nurses' time; they don't have to be popping drugs out of ten different blister cards all in one pass. It also gives caregivers peace of mind that meds are being given correctly, whether they are in a field-assisted location or independent living on their own.
"As more of our locations get onto the system we will see more benefits – we don't have it fully deployed, as it is complex and has to integrate with our pharmacy management and billing systems, so it's not a straightforward implementation that can just drop in and be expected to work straight away. We are making it available and also keeping the old style packaging for those locations that aren't ready to switch yet.
"We know the world is going more digital, and we are building in technology such as health consults and a better patient portal, but I think the real niche is our local presence, because it enables the relationship to grow so naturally."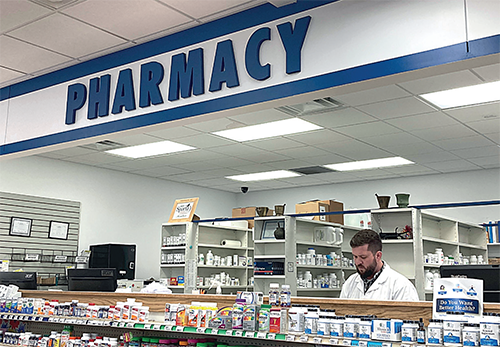 Jonathan goes onto highlight delivery as another area where innovation is being embraced, in order to address customer demands for meds to be automatically delivered to their door, in a reliable way. "People are discovering mail order doesn't work or is complicated and time consuming to organize with insurance companies. Customers want the confidence that the meds will be in the right packaging and delivered on time, but also the reassurance that they are from a local pharmacy that is there when they need it."
Jonathan describes the approach that HomeTown is adopting as 'Goldilocks' – in that it will be 'just right' for a certain demographic. "We have a unique blend of skills that make us the perfect fit for that patient who is ageing into their retirement years, and while they do need some higher level touches from their pharmacy they are not quite ready to move into an assisted living environment.
"Our experience in running retail and long-term care means we already have a few hybrid programs in place that are delivering some of the things that the industry heads are talking about around longer-term caring for patients at home. This has never had its own definition, and isn't quite true LTC, but it's a middle ground where we assist a patient that needs some longer-term chronic medication care, who feels stuck between a massive generic pharmacy or an assisted living facility. They come to HomeTown because we have been taking care of that customer the right way because of our blend of knowledge across both areas."
It is clear from how Jonathan describes the approach of HomeTown Pharmacy why it remains such a firm favorite with customers in Michigan, Indiana, and Ohio and also how this friendly, reliable, customer-focused philosophy would translate successfully in further locations across the US. "We are always looking for good stores and communities that would welcome a HomeTown Pharmacy," he admits. "We are the buyer of choice for that independent pharmacist who is ready to pass on their store to someone that they know will take care of the community and keep their legacy going."
As HomeTown's Covid-19 efforts continue with further booster shots, Jonathan and his team have their attention focused on expanding the Right Pack roll out and looking out for the perfect stores to add to the current portfolio. He has no intention of slowing down and he and the Grice family remain committed to pharmacy and continuing the mission established by its original founders. "I am 37 and keep telling everyone around here I have at least 20 years run way to look at!" he concludes. "We intend to stay family-owned, running community-focused pharmacies, and taking care of the current customer base and growing in a sensible way. We will expand our horizons, but never lose sight of the important role we hold in caring for our communities."
www.hometownpharmacy.com