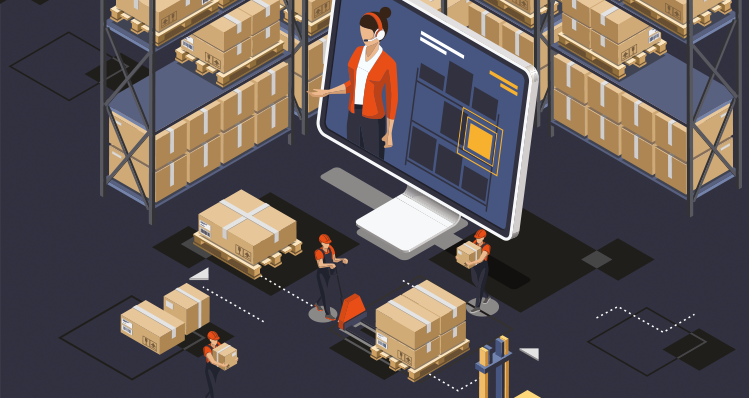 How to digitally evolve with ERP software
Businesses that have implemented an Enterprise Resource Planning (ERP) system have very likely seen numerous goals realized and benefits aplenty and if everything they hoped for has been achieved, then a round of applause is deserved. However, leaders with the approach: 'we did that, we digitally transformed' should beware. Often there are nice-to-haves that didn't make the project cut, functionality is updated twice a year on many cloud-based ERP solutions and, of course, businesses, markets and world events constantly evolve. That's why companies should adopt a digital evolution mindset.   
Based on some of our recent work, we explore some areas that businesses that are utilizing ERP software may be able to optimize to achieve an even greater return on investment on their technology.     
 Integrating all subsidiaries  
It's not uncommon for small subsidiaries to be excluded from an ERP implementation, particularly if at the time of the project they didn't even exist, but if your company doesn't bring them into the architecture, you can easily find yourselves without a clear business picture. Furthermore, if funding is on the horizon, then a system to provide accurate global financial and operational data is a must.   
We recently undertook a project for a US-based apparel brand to integrate its European operations – based in the UK – into its NetSuite OneWorld solution. Prior to this, the UK team was operating with separate financial, sales and inventory management software. Siloed from the two subsidiaries managing the North American markets, it took time to piece information together so swift strategic decisions could not be easily made.   
With go live of the subsidiary project, excessive administration requirements were removed, and complex intercompany interactions were made much simpler, meaning the UK team could immediately put more resource into high-value tasks. Real-time reporting and actionable insights from procurement, sales and financial data are available at global, regional and country levels as a result of this consolidation.  
 Next level financial automation  
If you're an ERP user within a finance team and you didn't know many of the manual, time-sapping tasks can be automated… where have you been?! While it might not be out-of-the-box functionality with your ERP system just yet, any process can be automated – from order to invoice to reconciliation – perhaps with an add-on app or using the skills of your service partner developers. As transactional work becomes automated, financial professionals can better use their expertise in more strategic ways.   
Through intricate development, we solved the complex challenge of ever-changing taxes and levies across 26 US states for one of our customers. Businesses that don't interact with the US may be amazed to hear that states and cities have individual percentage-based tax mechanisms, which are also tiered, tax rates often vary on holiday days and there are federal taxes and levies for certain sectors. Can you imagine the time it took to ensure financial accuracy before we automated the process?    
 More productive warehouse operations  
Having a Warehouse Management System integrated within ERP architecture is a smart, efficiency boosting approach – whether it's a module within your technology solution or data is pulled through to it from separate software via an API. So, first off, if you're managing isolated systems, I'd advise assimilation be high-up in your future plans. If it is already integrated, where can you optimize? Modern systems can effectively manage inventory so that at-a-glance, the item location, volumes and shipping locations can be established, as well as the system facilitating the most efficient picking, packing and distribution process.    
Rather than have one person locating multiple items from different warehouse locations to create an order, information can be automated to go to people in different zones. Multiple orders going to one customer should also be automated to lower shipping costs, and carrier software can also be integrated with your ERP solution, for swift pricing and execution.   
We developed a framework within the core NetSuite item fulfilment capabilities for online craft giant Crafter's Companion in 2021 and we've been evolving it ever since. It supports a wide variety of UK carriers and means operators don't need to switch systems or enter information into NetSuite. Sales order data is submitted to the carrier firm's software, which then returns both the tracking information as well as packing labels – which can be printed or placed on a document. As for knowing what's left on the shelves, painful stock counts that may mean freezing transactions while the count is executed manually, can be a thing of the past. The emergence of automated inventory counts provides a real-time count and also gives businesses a competitive edge and healthier cash flow by keeping inventory at optimum levels.   
 Bespoke coding and customizations  
If there are any actions team members are finding really insufferable or time-consuming to execute and the standard functionality within your ERP software doesn't present an obvious solution, it doesn't mean the challenge can't be eradicated. Your technology partner and its expert developers will have in-depth knowledge of the system and scripts to explore the options (there are always multiple ways to achieve the goal) and create a bespoke solution that's effective and futureproof. For example, here's a micro-project we delivered for one customer that offers a bespoke service on products, where items are manufactured to order with one or more elements of owned inventory – such as a chair in a certain colour with a particular fabric.   
Before, our customer would have raised a purchase order to the supplier, raised a work order, transferred the components to the supplier to consume, transferred the item back from the supplier, and received the PO for the goods and/or service it was sent out for. We created links behind the scenes with the ERP software so that after the initial PO is raised, all processes are automated in a workflow. Our retail customer can now undertake such special outsourced manufacturing tasks and ensure consumed stock is accurately captured with less manual hours required, while also managing inventory held in different locations.  
A digital optimization project can be anything from a tiny tweak, that will make a huge difference to members of staff, to integrating one or more markets into the existing ERP architecture, so that leaders can benefit from a single truth about their global business. We'd recommend you begin with a review of processes (carefully understanding whether people follow them or not!) and consider where the pain points or barriers to efficiency lie. Working with your in-house or external ERP experts, strategize on what will deliver the greatest ROI and plan achievable mini-projects or phases. Whatever you do, don't stand still. Evolve.
  For a list of the sources used in this article, please contact the editor. 
 Gary Hawkesford 
Digital transformation consulting | Netsuite | Microsoft | BrightBridge (brightbridgesolutions.com)
Gary Hawkesford has over 15 years of experience with ERP, HCM and GRC software and is the Sales Manager of BrightBridge, a leading Oracle NetSuite and Microsoft Dynamics 365 solution provider with its headquarters located in Sharnford, Leicestershire. BrightBridge's operations team has far-reaching knowledge and expertise having worked with all the major software vendors. Now in its ninth trading year the firm has over 120 customers serviced by a business of over 40 people. It serves businesses in various vertical markets including B2B/B2C retail and wholesale distribution, tech and FinTech, not-for-profit, membership organizations and professional services.