HSN And The Coca-Cola Company Partner To Create Omni-Channel Retail Experience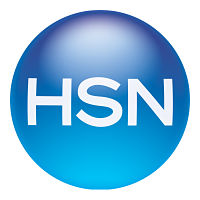 Dec. 7, 2012 – Leading multichannel retailer, HSN announced today it will be partnering with Coca-Cola Company to create a robust and entertaining multi-year merchandise, marketing and digital experience that sparks further collaboration with both brands in 2013. The partnership will intertwine the Coca-Cola brand into HSN's programming events throughout the year – including seasonal celebrations – and will include the most extensive online store of Coca-Cola merchandise in the world, HSN merchandise added to the My Coke Rewards store for Coke fans, engaging programming and unique multiplatform content throughout the year and a special HSN Cares campaign with Diet Coke in support of The Heart Truth that will be launched in February.
"We are very excited about this robust partnership between HSN and The Coca-Cola Company in 2013. True collaborative partnerships inspire our organization, our partners and most importantly our customers," said Bill Brand, EVP of Programming, Marketing and Business Development. "HSN is dedicated to offering our customers fun, engaging retail opportunities and we look forward to introducing the HSN experience to a new audience and evoking that iconic moment of happiness that embodies the Coca-Cola brand."
The HSN assortment of Coca-Cola branded merchandise will include popular Coca-Cola items as well as never before seen, exclusive products that will excite everyone from the casual enthusiast to the avid collector. The collection spans a variety of styles from modern to nostalgic and feature items across all categories including kitchen appliances, home decor, toys, sporting goods, and fashion. When the store is complete on HSN.com, it will be the largest online Coca-Cola store in the world.
"Partnering with HSN gives us the opportunity to leverage their innovative digital platforms and engaged customer base to introduce the world of Coca-Cola to a whole new audience," said Stuart Kronauge, vice president of Coca-Cola Trademark Brands at The Coca-Cola Company. "Fans of our brand will be able to experience it like never before, and we look forward to working with HSN to elevate our brand in new and exciting ways."