HSN, HGTV Partner to Redefine Outdoor Home Category at HSN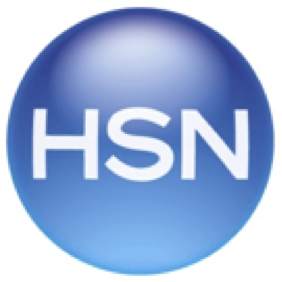 March 19, 2013 — Leading multichannel retailer HSN and HGTV, America's leading home and lifestyle brand, today announced the debut of HGTV HOME Outdoor Living, only at HSN. Launching across HSN and HGTV's multiple platforms on March 19, HGTV HOME Outdoor Living will redefine the outdoor living retail landscape with top HGTV experts appearing on HSN, including Designer John Gidding, star of Curb Appeal. The HGTV experts will offer advice and showcase an assortment of high-quality, HGTV-curated, outdoor products, including exclusive HGTV HOME branded items.
"HGTV is the perfect partner for HSN," said Bill Brand, Chief Marketing and Business Development Officer for HSNi. "We have long admired their unparalleled ability to showcase home and design ideas. The new HGTV HOME Outdoor Living collection at HSN is a great way to extend our marketing reach to new audiences and connect them with inspiring content & great products."
The multi-year partnership is designed to leverage the full potential of the HSN and HGTV brands, with HGTV becoming the face for HSN's outdoor living category. The partnership will include creative, original content that will be integrated across the digital and on-air assets of both companies.
"HSN is an ideal partner for us because they have a rich understanding of what today's consumers want and need," said Ron Feinbaum, general manager, consumer products, HGTV. "This special collection will offer smart, functional, and aesthetically appealing solutions for everyone's outdoor lifestyle. We expect that HGTV HOME Outdoor Living at HSN will further enhance HGTV's relationship with an audience who is passionate about home – especially those people who believe that the beauty of home should transcend four walls."
HGTV HOME Outdoor Living at HSN will feature products across various categories including outdoor equipment, plants, lighting, water accessories, outdoor entertaining, garden tools and outdoor solutions. The HGTV HOME Plant Collection will also debut on HSN on March 19, offering a variety of annuals, planters and nutrients.
At launch, extensive digital storefronts on both HSN.com and HGTVHOME.com will provide the outdoor home enthusiast with high-quality products and exclusive, transformational "how to" videos that will help them enhance the outdoor areas of their home. HSN plans to expand the partnership in the future to introduce HGTV HOME Outdoor Living branded products within additional home categories.
HSN and HGTV will also collaborate in the future to share content that will be available across both companies' digital platforms. Tips on gardening, landscaping, entertaining and more from HGTV's trusted authorities will give consumers the tools they need to beautify their home.
Beanstalk is HGTV'S exclusive licensing agency.