Hudson Booksellers Turns a New Page: Online Bookselling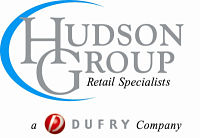 March 18, 2013 – The nation's #1 airport bookseller, Hudson Booksellers, today announced the launch of its new e-commerce venture, www.HudsonBooksellers.com. The site was developed through the American Booksellers Association's Indiecommerce platform. In addition to offering Kobo e-books, HudsonBooksellers.com makes it possible for customers to shop for any book, in any format, at any place or any time – while building on the convenient experience of shopping at the most trusted brand-name bookstore for travelers.
"Travelers are familiar with Hudson Booksellers and our passionate, expert team," says VP of Book Buying & Promotions Sara Hinckley. "We don't just sell books, we love books, all books – the widest and best selection of bestsellers, business titles, local authors, international prizewinners, along with quirky cult classics and overlooked works from small, independent presses. We have been the traveler's local bookstore for over 20 years, a cultural gateway between their home cities and the world."
Now that same blend of personal service and bookselling expertise comes to the Internet. The site will offer customers what they've come to expect from Hudson's brick-and-mortar stores: guidance from booksellers (including hundreds of personal reviews and suggestions) and an interactive "Ask a Bookseller" feature. There will also be continually updated news and information about books that are hot with travelers, book signing events and special offers, such as a special launch discount of 40% off the first order (physical books only) and free shipping for any purchases over $75. All the customer has to do is register for an account and use coupon code JUSTLANDED.