Humanize Your Marketing Strategy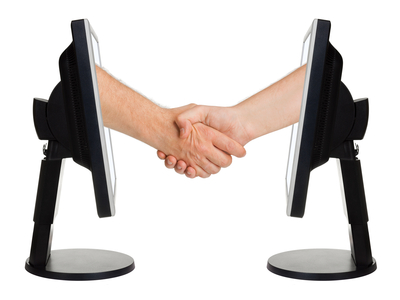 April 21, 2014 – When customers visit your website, they're looking for an experience. Your impressive corporate structure means nothing to prospects. What they want is authenticity, a spark of personality that creates a connection. Companies are moving away from transactional relationships and implementing charisma in their strategy. Successful marketing practices revolve around establishing personal bonds through online platforms.
With mass consumer data at our fingertips, consumers come to expect personalized service in exchange for personal information. A survey by Accenture reveals 49 percent of consumers gladly support tracking data to inform their future purchases and remain aware of product availability. Start getting real with your marketing strategy and reap profits that are anything but virtual.
Show your Human Side
As digital marketing grows, consumers seek to relate with individuals on a personal level. Corporate jargon and automated communication does nothing for rapport. Place focus on the hand-selected employees who create a company culture unlike any other. Showcasing the people behind the company adds interest and bestows trust to future prospects. Data backup company Mozy masters the art of showing life behind the brand. Its blog spotlights employees in short interview-style posts. Associates fill in the blanks to questions like "The 'secret sauce' that makes me who I am" and "outside of work, I am passionate about," giving viewers valuable insight to life behind the scenes.
More than Words
Consumers get lost in lengthy copy. Use images and video to capture attention from busy prospects seeking your products. Grabbing their attention is only the first step. Keeping it, is the hard part. The content, no matter how well crafted, must be relevant. Short on ideas? Start with the core of your existence—your customers.
Incorporate client images with product placements for a two-way win. For example, baby accessories company Greco asks its loyal followers to submit images of their babies enjoying their products.
Add interest and credibility to niche products with video. Natural pet food company The Honest Kitchen uses a combination of images and video to show the human and canine sides of the company. The landing page features true stories of pets saved by the nutritional offerings of their natural foods. On another slide, humorous video testimonials featuring talking dogs give prospects a taste of the company culture.
Engage Your Audience
Attract visitors by earning their trust, but keep them with content that drives action. Establishing yourself as an industry leader not only puts a face to your business but also makes your offering relevant. Your ideal customer is on the prowl, seeking answers to a problem you can solve. Whitepapers, webinars, e-newsletters and e-books make you stand out as an expert. Soon, you won't be thought of as just another company. Instead you'll be the resource they keep turning to for help.