International Home + Housewares Show Preview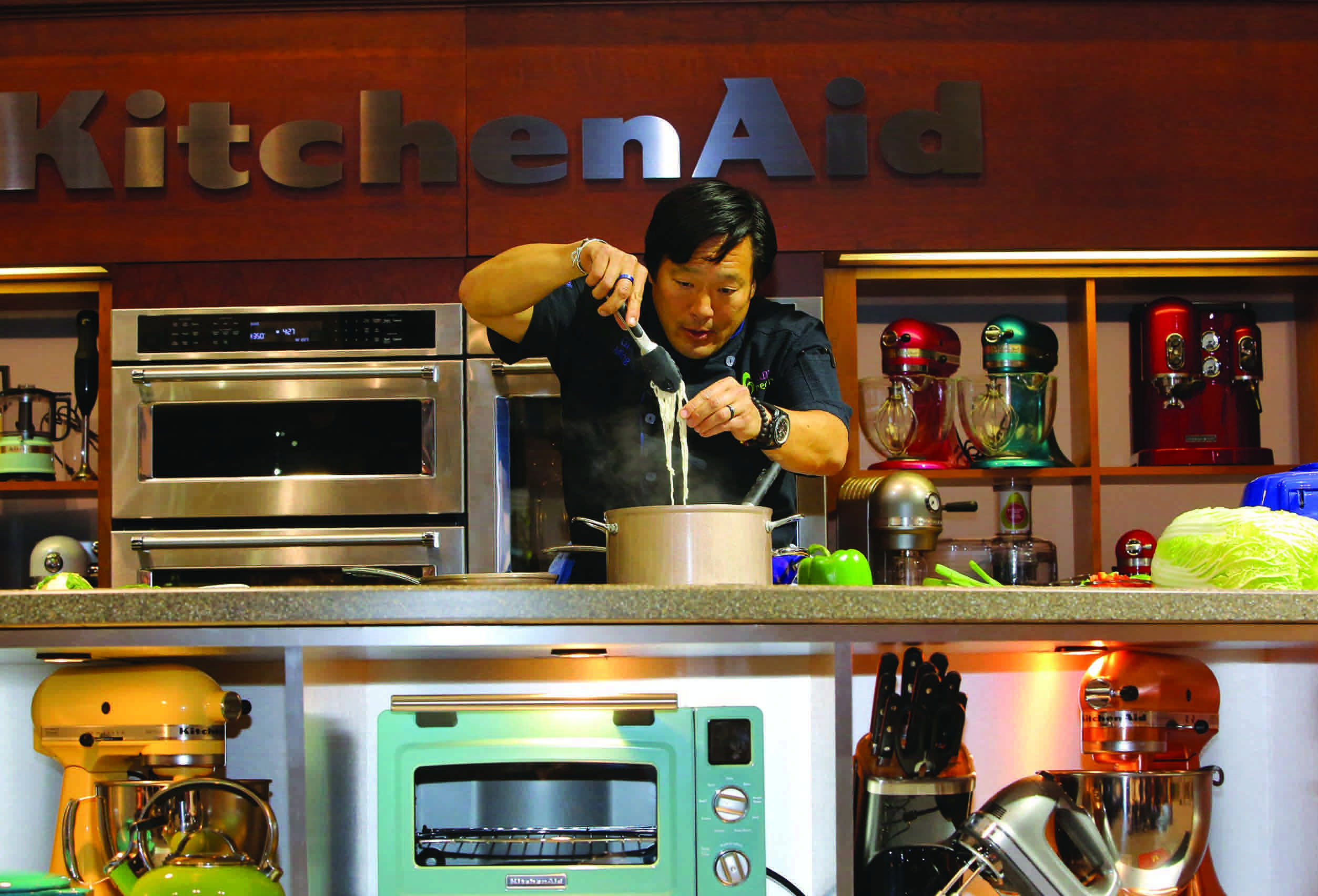 Retailers looking to find unique and distinctive products to make their business successful should attend the International Home + Housewares Show. By Bianca Herron
The 2018 International Home + Housewares Show will convene at Chicago's McCormick Place March 10 to 13. As the world's largest marketplace of housewares and home goods, the show will feature more than 2,200 suppliers from more than 45 countries, and nearly 60,000 attendees.
Owned and operated by the not-for-profit International Housewares Association (IHA), the IHA Smart Home pavilion expands in 2018 with more than 25 exhibitors of smart home brands and connected products presenting the future of housewares. The pavilion will also offer increased education and networking opportunities, including:
• Smart Talks – Visit this educational stage in the pavilion featuring presentations, panel discussions, interviews with industry leaders and more all Show days.
• Smart Bar – Stop by this lounge to charge your mobile device and network with colleagues. In the morning, the area will feature a Starbucks coffee bar and in the afternoon, relax with a craft beer.
• Networking After Dark Reception – Hosted by the International Business council (IBC), United States, international buyers and news media are invited to end their day at the Show by stopping by the Networking After Dark reception March 12 from 5:30 to 7:30 p.m. in the Vista Ballroom. Join U.S. housewares exporters for food, drinks, music, international networking and fun.
New Show Highlights
Before the Show opens, buyers will have another opportunity to visit with exhibitors, Saturday, March 10, at the "Trending Today Preview – A Marketplace for Hydration." The event features up to 60 exhibitors highlighting a trending merchandise category. For 2018, Trending Today will feature hydration, a key product category driven by the consumer trends of health and wellness.
With "Experience Day," the International Business Council (IBC) aims to encourage the next generation of housewares suppliers by bringing college students to the Show. Through the two-day event, March 11 to 12, more than 150 students will be exposed to the housewares industry by seeing the industry marketplace, meeting executives, walking the Show floor, hearing presentations from CEOs and having lunch roundtables with members of IHA's Young Professionals Advisory Council (YPAC).
"The Housewares Young Professionals Event" (HYPE) is an opportunity for young professionals to meet and network with others of their generation. This year HYPE will be held in the Grand Ballroom Lobby (S100) on Saturday, March 10, at the close of the Show.
Additional show highlights include:
• The Housewares Consumer Speaks: Syncing Innovation and Marketing with Consumer Needs – Maureen Azzato, publisher and editorial director, and Allison Zisko, executive editor of HFN, will moderate this panel, delving into their annual "The Housewares Consumer Speaks" research. A panel discussion will follow with industry experts who will share ideas about how the housewares industry can better anticipate shifting consumer needs and tastes.
• Survival and Success in the Retail Renaissance – Monday, March 12, Tom Mirabile – IHA's Consumer Trend Forecaster and senior vice president of Global Trend & Design for Lifetime Brands – delivers his Top Trends presentation for the year ahead, exploring the consumer and retail shifts that are reshaping the home and housewares industry. Whether you're a retailer, manufacturer or importer, you'll find new focus and inspiration as he shares his insights and understanding of today's consumer and what motivates them.
• New Exhibitor Preview! – Buyers can start their Show early with a visit to the expanded New Exhibitor Preview, open Saturday, March 10, before the Show opens. Take advantage of this opportunity to see new products from 90 first-time exhibitors, including participants in the IHA Smart Home Pavilion.
• Discover Design Expo – The expo features nearly 200 design and trend leaders of the latest in high design from Europe and around the world. Exhibitors cover all Show categories. On Sunday evening, buyers are invited to stop by the Toast to the Trends networking reception and mingle with colleagues and Discover Design exhibitors.
• IHA Global Innovation Awards (gia) – The IHA Global Innovation Awards (gia) honor the best in product innovation and design. All finalists are spotlighted on display in the Hall of Global Innovation, and winners will be announced during the gia awards dinner on Saturday evening.
• Cooking Theater – Celebrity chefs will demonstrate their cooking techniques in presentations each Show day. • The Innovation Theater – Offering 21 programs throughout the Show in Room E350 in the Lakeside Center Lobby, the Innovation Theater will feature several presentations on various aspects of the smart home and connected products, along with experts on consumer shopping preferences, branding and global market trends.
• Show Mobile App – Download the free app from the iTunes Store, Google Play or by going directly to m.housewares.org from your mobile device. Attendees can search for exhibitors by name, categories or products; link from an exhibitor's profile to their booth location on the Show floor; and access all Show information including hours and registration details, attendee services, special events and displays, keynote and Innovation Theater sessions, the Cooking Theater line-up and more.