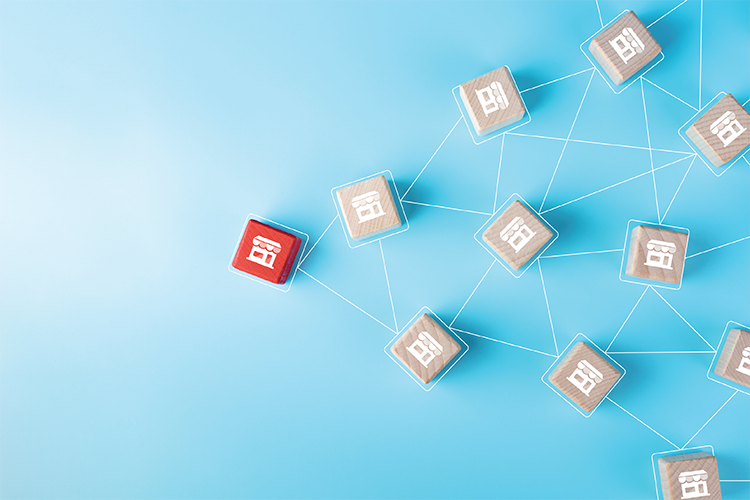 Is franchising all it's hyped to be?
Owning or purchasing a franchise is a life-changing decision that has huge implications for an individual's finances, career satisfaction, and overall happiness. The promise of franchising is business ownership supported by a proven brand, an established market, beneficial operating system and increased buying and marketing power. Unfortunately, in the current franchising marketplace, the promise is often not met by reality. While there are many franchisors that are diligent to support franchisees, there are sadly too many bad apples in the pile.
Notwithstanding the 'conventional wisdom,' franchising is not a decision to be made lightly or quickly. The franchise model of product and service distribution can, indeed, deliver all of the huge potential attributed to franchising in general. But these attributes are not automatic, and franchisees need to continuously monitor, advocate, negotiate and work to assure that the promise is delivered. Franchisee associations are the primary vehicle and tool for franchisees to protect their right to a fair and balanced franchise relationship.
Over time, all franchise systems, franchise agreements and franchise relationships will evolve. Whether the evolution favors or disfavors a franchisee's needs is a constant concern. For this reason, I urge that prospective franchisees seek to invest in collaborative franchise cultures, where the interests of all parties to the relationship are respected and all parties have an effective voice in the evolution and success of the franchise system. The existence of a strong and respected franchisee association is the greatest barometer and protector of a collaborative culture, and the prospects that the franchise agreement will contain vital protections for franchisees as well as the franchisor
For 30 years the American Association of Franchisees and Dealers (AAFD) has advocated and aggregated the collective interests of franchisees with the goal of negotiating better, fairer franchise agreements. Most recently, we have stepped it up and began advocating for franchisees on the state and federal through strategic public policy support. We also lead our members to qualified legal counsel that is essential to identifying, negotiating, and advocating for essential interests, rights, and protections. Often, a collective voice is the only way to assure that a franchise agreement will protect franchisee interests.
Over the past two years, there has been increased awareness regarding the 'thorns' in the franchising community. The Federal Trade Commission (FTC), the Small Business Administration, the US Senate and House of Representatives, the Department of Labor, and the Consumer Financial Protection Bureau have all been receptive to providing added protections for franchisees. In the last year alone we have seen a comprehensive report on the industry published by Senator Cortez Masto (NV), an in-progress report by the Government Accountability Office requested by Rep. Schakowsky (IL-9), and a petition filed with the FTC to investigate the industry. This has led to major legislation introduced and planned to protect and enhance the business interests of all franchisees.
During the pandemic and since, the picture has been a balance of bleak and fruitful. The government was instrumental to provide PPP loans to small business owners to help many stay afloat by providing the necessary safety equipment needed before and in the early days of the vaccine roll-out. Today, there are different complications. Covid-19 has created challenges from labor shortages to supply shortages. According to the turnover summary from the US Bureau of Labor statistics, a record 4.3 million people quit their jobs in August 2021. It happened again in September, going up to 4.4 million.
Potential buyers have much to consider. Prospective franchisees are urged to delve into several common claimed attributes of franchising, which franchisors commonly broadcast and use to paint franchising as practically a no-fail solution to career success. That these franchising 'attributes' are automatic in franchising is a misnomer – myths that can be very misleading individually – and have led many to make personally damaging decisions when investing in a franchise. But through collaboration and negotiation with a franchisor who cares about the long-term success of its franchise network, these potential myths can be turned into your realities and a vigilant defense of franchisee rights and interests.
For this reason, AAFD urges prospective franchisees to be cognizant of eight important myths about franchising.
Myth One: Franchising is a safe investment.
Myth Two: Franchisees are in business for themselves but supported by their franchisors.
Myth Three: Franchisees own their franchised businesses.
Myth Four: The franchisee gains a valuable asset in the trade name and trademarks of the typical franchise.
Myth Five: Franchising promises a proven business system.
Myth Six: Franchising creates a critical mass of market penetration.
Myth Seven: Buying a franchise means that you will lower the cost of doing business through the benefits and power of group purchasing.
Myth Eight: Common myths about franchisee associations. They are not 'all created equal.'

Robert Purvin
Robert Purvin is one of the founders, and serves as Chairman of the Board of Trustees and CEO of the American Association of Franchisee and Dealers (AAFD) and author of The Franchise Fraud: How to Protect Yourself Before and After You Invest.
AAFD is the oldest, largest, and most respected direct member franchisee trade association in the United States. Since 1992, the nonprofit organization has formed and supported exclusive trademark specific chapters for franchisees of hundreds of franchise systems and seeks to foster its vision of Total Quality Franchising — a collaborative franchise culture that respects the legitimate business interests of franchisors and franchisees.
www.aafd.org