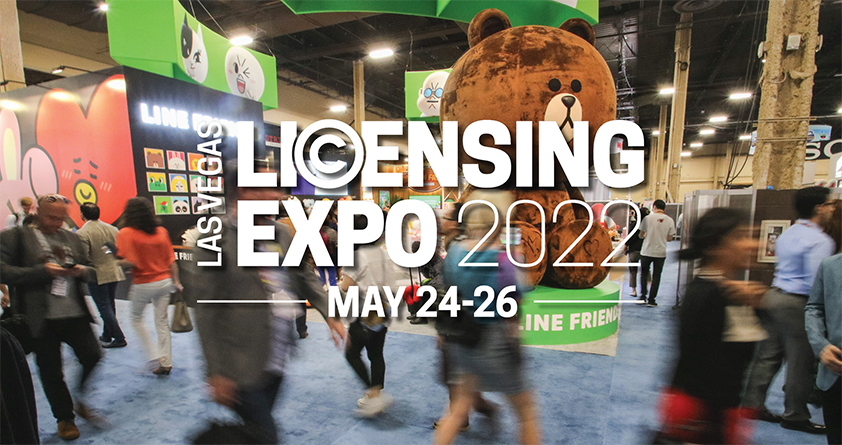 Competition for retailer attention between brand owners is fierce. But vying for consumers' attention amongst the retail community seems to grow more challenging as each day passes. Not only have consumers changed how they shop and engage with brands, but they seek products and experiences that mirror their lifestyle and interests. Increasing investment in personal health and self-servicing, for example, are trends born from the pandemic primed to become commonplace as retailers adapt in lockstep with consumer preferences.
But standing out in the crowd, enough to get a shopper in your store time and time again, goes far beyond adding curbside pick-up and enhanced health measures. Retailers need to create unforgettable experiences and tap into society's evolution toward fan-driven consumerism, and licensing is the key.
While licensing may not be a primary function of many retailers' day-to-day, many, from big box to boutique, are expanding their brand extension strategies to bring the consumer's interests to the center of the experience.
Retail Merchandiser spoke with Laura Freedman-Dagg, Head of Retail at the Global Licensing Group, about Licensing Expo slated for May 24-26 at the Mandalay Bay Convention Center and how they are shaking up retail offerings across their global portfolio of licensing events to create tailored programs that meet the modern retailer's needs.
Before getting into your exciting new role, I understand that Licensing Expo is around the corner. Could you speak about the upcoming event and what attendees can look forward to?
We are so excited to return to Las Vegas this May 24-26 and reunite the licensing community for the first time since 2019. Nothing quite beats face-to-face connection. And our industry, in particular, relies on in-person meetings to advance and drive business forward; we're the first trade show for the licensing industry this year, so Licensing Expo is now the must-attend event on everyone's calendar.
We're looking forward to providing a platform for everyone to reconnect with one another, ink deals, discover new IP, learn from renowned experts, and more.
Underscoring the industry's pent-up demand, we already have a strong exhibitor list with every major product category represented Entertainment, Character, Corporate Brands, Art & Design, Agents, and more brands signing up daily! Participating brands confirmed to date include Warner Bros., Jazwares, Paramount, Joester Loria Group, Mattel, MGA Entertainment, Shell Oil, Hasbro, Beanstalk, NBCUniversal, Sony Pictures, Epic Story Media, Scholastic, NFLPA, MGM Studios, Moonbug Entertainment, and LEGO – many of which are extremely difficult to lock down meetings with outside of Licensing Expo.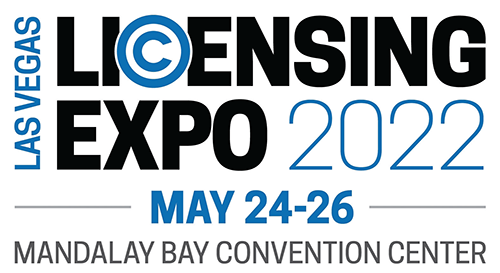 I would love to meet with retailers on-site this year to learn about their visit to Licensing Expo and how we can improve their experience in the years following – registration is free and accessible here (https://registration.gesevent.com/survey/3302xsjq3rwy4.)
Now let's dig into your new position as Head of Retail. Why was the role created?
You're correct; my role as the Head of Retail, Licensing at Informa Markets is brand-new and spans our portfolio of global events – Licensing Expo, Brand Licensing Europe, and Brand & Licensing Innovation Summit Europe and North America. My primary responsibility is to understand what our global retailer needs are related to brand collaborations and how we can deliver a consultative experience based on our findings. The retail community is so important to our exhibitors. Still, before we can contrive a turnkey program, I need to meet with as many retailers as possible to understand how they use licensing to reach new customers and what their buying calendar looks like. The brands they're interested in meeting with. We're investing in an expanded focus on retail and giving this community the attention they need. Basically, we need to understand, at a granular level, what keeps retailers up at night and in what ways brand extensions can help.
My ultimate goal is to produce programming that enhances retailers' experience on-site and helps them tap into the exciting opportunities that licensing can offer. It's a challenging time for retailers, balancing the ripple effects of the pandemic and changing consumer shopping behaviors. I want to know what their audience wants, how they want to shop, which brands are driving sales, whether their audience responds to IP-based experiential offerings, and what they are currently doing to solve these questions.
Brand collaborations are a strategic tool that will open so many doors for retailers to tap into the power of fans and adapt as consumers change how they shop; it's my job to facilitate the discussion and, in time, the connection between retailers and exhibitors.
A consultative experience sounds exciting! Could you speak about this program you're working on?
It really is. From conversations with our attending community, we know that licensing is sometimes only a fraction of their daily responsibilities – retailers are busy! Much education needs to happen to bridge that gap and position licensing as a strategic tool in their marketing arsenal that will help keep them agile and relevant in consumers' eyes. No matter your industry, it's tough to retain people's attention, and smart brand partnerships can help.
A guiding principle is to simplify the experience for our retailer community, so their time is used efficiently while on-site, and they're only meeting with brands of interest. The insights on how we curate this experience will come in time as I speak with more and more retailers, but essentially, the consultative package will comprise their on-site goals and education needs so we can meet their expectations and dramatically improve ROI.
We're being intentional with the education and experience we're offering retailers while also being mindful that each licensing journey is unique, and each retailer may be at a different stage. Every customer conversation brings new insights to light and helps us dig deeper into retailers' primary challenges and why they may not have considered brand collaborations in the past; then, we can identify how one of our events can seamlessly fit into their larger marketing strategy.
There is a real need for retailers to attend licensing events to uncover the hottest brands and emergent trends to attract their customers. The power of fans is immense, and we hope to become the retailer community's partner that helps them engage with brands in a new way that evokes consumer emotion. This level of intention is necessary today to keep the shopper's experience fresh and exciting.
What initiatives can we look forward to?
Since Licensing Expo is around the corner, my attention is geared toward speaking with as many retailers as possible. Personal relationships with retailers are mission-critical to fully grasp their level of understanding of brand collaboration as a strategic tool and how we can insert our licensing events to match their needs and expectations.
An initiative I'm proud of that is well-received in our European markets is the Retail Mentoring Program, a year-long program consisting of seminars, coaching and mentoring, brand owner site visits, and expo passes to encourage the younger generation to pursue future career opportunities in the retail space. I hope to bring an adapted iteration of this to the US market.
And finally, Licensing Expo's 2022 theme is Location-Based Entertainment (LBE), providing a stage for IP-based immersive and interactive commerce and partnerships. Retailers should be paying attention to LBE and looking at ways to layer LBE into their larger marketing strategy, as it's a true reflection of consumers' shift from a material to an experience economy.

Whether you're a retailer that wants to expand the scope of your brand extension program or are interested in starting your journey, I hope to see the retailer community at Licensing Expo this May 24-26 at the Mandalay Bay Convention Center. We have a growing roster of brands signing on daily to exhibit, many with the latest consumer products and news – this is where the next 12-18 months of trends are born.
Register for free here or contact me at Laura.FreedmanDagg@informa.com.
https://www.licensingexpo.com/en/home.html