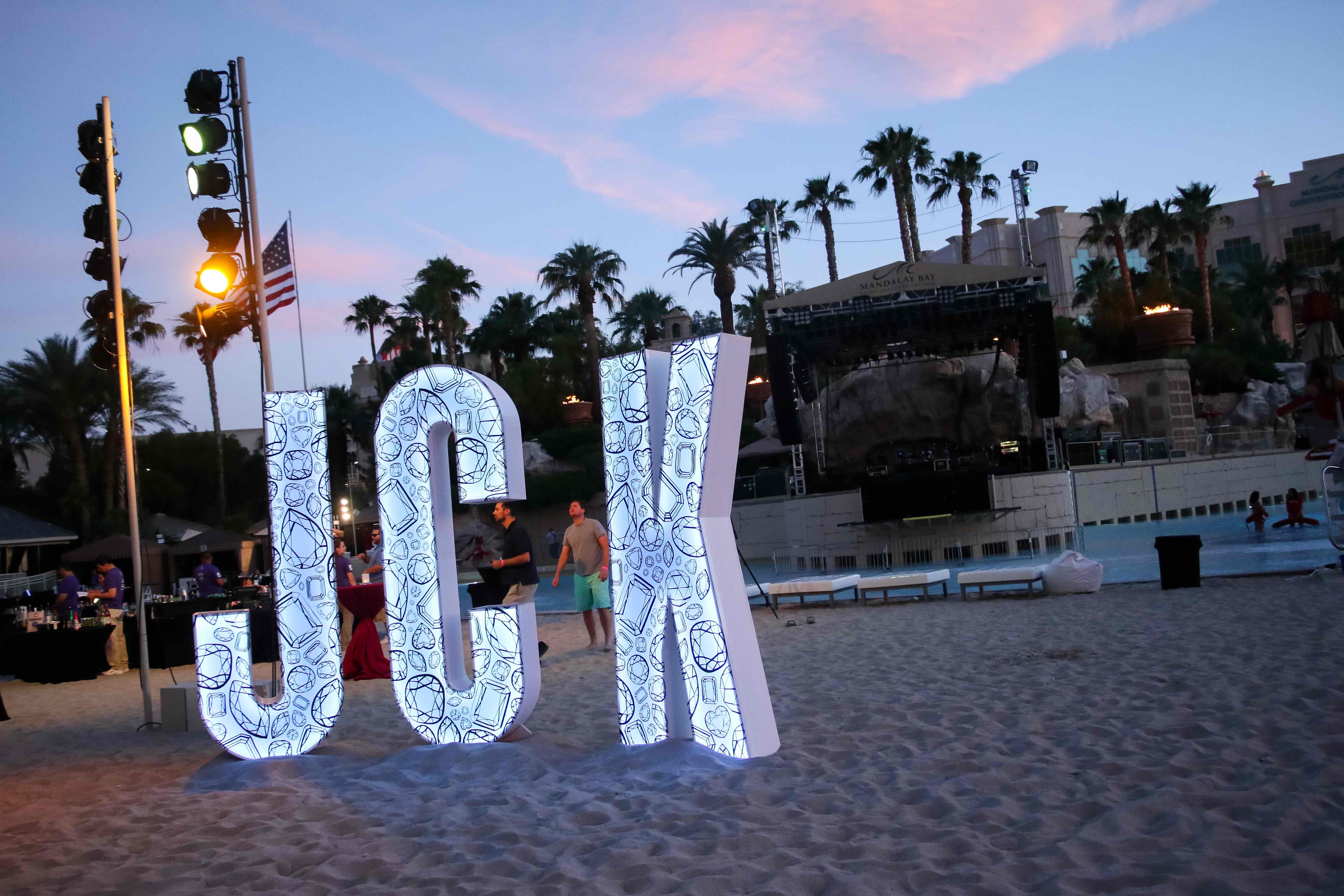 JCK Las Vegas places its antique and estate jewelry front and center with its newest showcase, The Las Vegas Estate Jewelry & Watch Pavilion. By Bainca Herron
More than 23,000 retailers and industry professionals will gather this spring to attend JCK Las Vegas, the jewelry industry's leading annual trade event. Part of the Reed Jewelry Group division of Reed Exhibitions, JCK Las Vegas will be held at the Mandalay Bay Resort and Casino in Las Vegas June 1 – 4.
The event will feature more than 2,300 exhibiting vendors from around the globe, showcasing finished jewelry, timepieces, loose gemstones, equipment, supplies, security and business solutions. Attendees will have the opportunity to view thousands of new and trendy styles, collections and technology.
Each year, JCK Las Vegas aims to bring together the world's most influential industry professionals in an upbeat environment for order writing, educational sessions and networking.
This year's most highlighted new addition is the Las Vegas Estate Jewelry & Watch Pavilion. This event was brought to the show by the Palm Beach Show Group, a full-service show production company specializing in world-class fine art, jewelry, and antiques shows.
Located in the center of JCK Las Vegas' show floor, the Las Vegas Estate Jewelry & Watch Pavilion will showcase a wide array of antique and estate jewelry and pre-owned watches, as well as select contemporary pieces. The Pavilion will present the finest jewelry and watch dealers from around the world, showcasing their one-of-a-kind pieces.
"We are thrilled to be able to work with the Palm Beach Show Group to bring the best antique and estate dealers to the main JCK Show floor at Mandalay Bay in 2018," Yancy Weinrich, senior vice president of Reed Jewelry Group, said in a statement. "This new content of one-of-a-kind and vintage pieces to offer the buyers of JCK will be just another reason that they can't miss attending the show. Attendees will now be able to see a fine selection of antique and estate under one at JCK."
Scott Diament, president and CEO of the Palm Beach Show Group agrees. "The production of a dedicated pavilion within the JCK Las Vegas event has been created in response to high dealer demand," he says. "Antique and estate jewelry and watch dealers want the tremendous buying traffic that JCK Las Vegas offers. We could not be more excited about working with Reed Exhibitions."