Justice taps The Joester Loria Group as Licensing Agent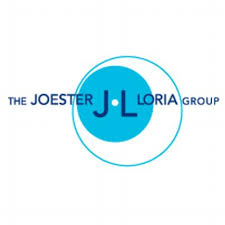 The No. 1 specialty tween retailer aims to expand key lifestyle categories.
Justice, the No. 1 specialty tween retailer, has tapped The Joester Loria Group (JLG) to execute a brand extension program that will provide access to a range of branded lifestyle categories to tween girls at select third-party retailers.
Justice has unparalleled reach to today's tween girls. Through inclusive marketing campaigns that serve every girl every day, digital Ambassadors, exciting in-store and online events, philanthropic activities and must-have fashions, Justice has established a unique bond with girls and parents in over 6 million households. The chain of 900 North American stores, with over $1 billion in annual sales, is far more than a clothing destination for tween girls. Justice is dedicated to enhancing a tween girl's self-esteem, allowing her to express her style and individuality. The Joester Loria Group will expand the footprint of the Justice brand and the reach for Justice branded products for millions of customers.
Key lifestyle categories designed to capture Justice's fresh fashion-driven approach will include bedding and room décor, back-to-school, optical frames, arts and crafts, games and party goods. Strategic partnerships with key manufacturers and select retailer partners will be supported on Justice's marketing platforms and through innovative marketing opportunities with partners.
"Our business focuses on building our customer's self-esteem and providing her with product and experiences that allow her to express herself," Justice President Lece Lohr said in a release. "We look forward to working with The Joester Loria Group to extend the reach of our brand by bringing exciting product categories to the Justice customer wherever she shops."
"We are delighted to represent this powerhouse brand and work with Justice in developing trend-right product designed specifically for young girls," Debra Joester, president of The Joester Loria Group adds. "No other brand understands or reaches tween girls like Justice!"