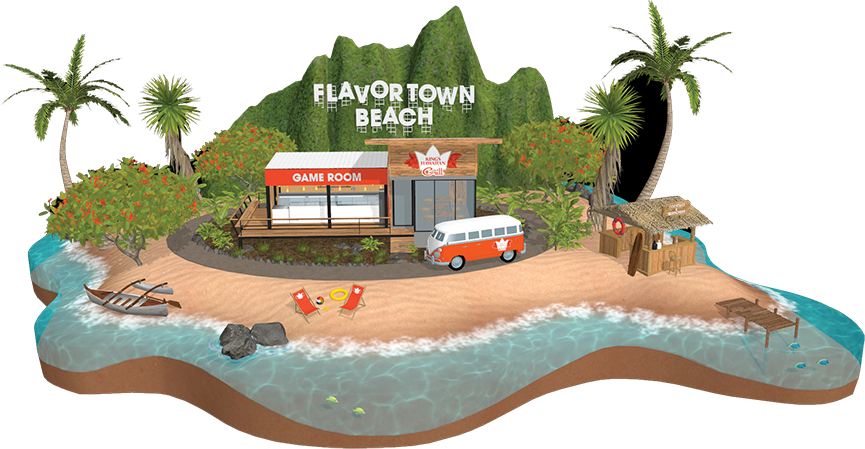 The irresistible experience
There's a great deal of excitement at King's Hawaiian, and for good reason: the company is backing up the success of its 'Say Aloha to Flavortown' campaign with yet another groundbreaking omni-channel adventure
Building on its long legacy of success, 2021 brought about some exciting new additions to the King's Hawaiian family. In January, the company's parent, Irresistible Foods Group (IFG), announced two acquisitions, beginning with Boston-based premium refrigerated pickles brand Grillo's Pickles, and followed shortly after by Shaka Tea, a Hawaiian tea producer championing sustainable agriculture and support for local farmers. That done, IFG took the bold decision to increase the scope of its entire sales division under a broader umbrella: IFG Sales. Its aim was to apply the competencies and capabilities within King's Hawaiian across the complete IFG range.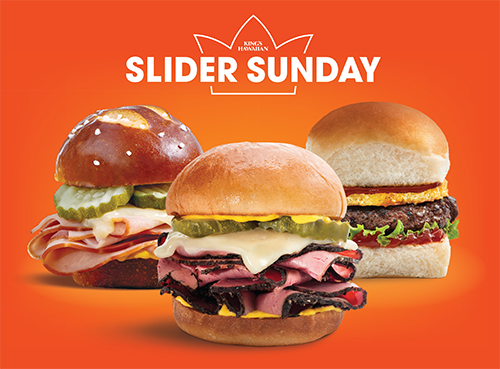 For Patrick Meehan, newly appointed President of IFG Sales, the move is a win-win. "There's a few different areas where we've been able to immediately create value for our brands," he says. "We can utilize data analytics to unlock new ways of looking at their businesses, and leverage our strong network of partners throughout the US to make sure they're represented nationwide. Part of the struggle for smaller brands is just to get in front of a buyer. But when you bring in a brand like King's Hawaiian, with the knowledge and the relationships that we've built up over the years, it gives a brand like Grillo's or Shaka Tea the opportunity to tap into our existing strengths, scale distribution quickly, and capitalize upon our best-in-class sales capabilities.
"At the same time, our retailers love that we're investing in new brands," he continues. "The one thing that all our acquisitions have in common is a product that consumers find irresistible. These are brands that are changing the game in their space. Grillo's, for example, is experiencing tremendous double-digit growth in the US, with a super-clean ingredient panel. They're bringing fresh ideas to a category that had previously lacked innovation."
According to Raouf Moussa, Vice President of Sales and Omnichannel Marketing, King's Hawaiian, the excitement is as much about the brands themselves, as it is the synergies that exist between them. "Consider a campaign idea for summer grilling," he suggests. "King's Hawaiian has the irresistible bread, Grillo's has the freshest pickle. It's far easier to put together a cohesive program that speaks to the shopper. In the same way: 'While you're grilling, why not have a nice refreshing Shaka Tea?' We're building a stable of core brands that can work beautifully together."
With more than 70 years of experience spreading the 'Aloha spirit' across the US, King's Hawaiian is well aware that success within the industry depends on one thing above all others: the consumer. Back in 2016, the company launched its 'retail prominence' strategy. The emphasis was on bold and beautiful store displays, designed to capture the attention of shoppers across the country.
"We conducted a study to understand how people shopped for our product categories," Raouf tells us. "The results were tough to take: they showed that 85 percent of consumers walk straight to the bread aisle for all their grilling bread needs. Well, guess what? We're not in the bread aisle predominantly—we're at the perimeter, and we like being at the perimeter. On a 48-foot wall of bread products, it's very hard to stand out, and price is a major deciding factor. In the perimeter, however, you're competing on different attributes. Taste plays a much greater role in the decision-making process—that's why we named our company 'Irresistible Foods Group'. But at the same time, it was up to us to interrupt the customer's path-to-purchase."
Branded School buses, in-store scavenger hunts—these were just two of the ways by which King's Hawaiian sought to engage its customers. It was a successful strategy, right up until 2020. "Then, when Covid-19 hit, everything changed," Raouf goes on. "More shoppers than ever before started shopping online or using various pick and collect services. While retail prominence was fantastic, if less people are walking into the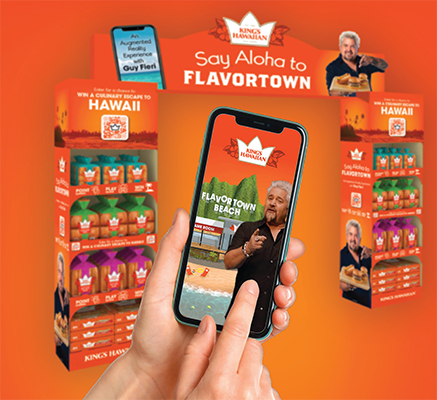 store and running into our displays, we wouldn't be able to stay on a high growth trajectory. We knew we needed to think differently, and move fast."
After quickly building a team of experts in the space, the company pivoted to a new, revised strategy: 'omni-channel prominence'. "We recognized that we had to invest in the digital-omni space, and invest in it quickly," Raouf confirms. "While still focusing on our in-store displays prominence, we also wanted to win the 'screen channel' by ensuring our brand would always rise to the top. For example, if you were looking for 'grilling items', you'd see our King's Hawaiian hamburger and hot dog buns at the top of the search page. As our shoppers quickly shifted how they shopped, we shifted how we served them."
The company's efforts culminated with the launch, in 2021, of its 'Say Aloha to Flavortown' campaign. Predictably, omni-channel prominence was at its heart. "We wanted to do something big, disrupting the industry with a 360 campaign, so that whether you're on your phone, watching an advert, or walking into a store, it's all tied together in a single message," Raouf states. "So, we came up an augmented reality experience unlike any other.
"A shopper would simply scan a QR code, and they'd be transported into an augmented reality island experience that features the one and only Guy Fieri, a well-known celebrity chef and TV star," Raouf explains. "There, shoppers could get recipes, play virtual games, and engage with the brand, while also being able to share everything with their friends on social media. On top of all that, shoppers were encouraged to enter a sweepstakes, for which the ultimate prize was a once in a lifetime culinary excursion in Hawaii."
King's Hawaiian was proud to receive a 'Path to Purchase Institute Award' for its campaign, but that wasn't the only success. "We had the biggest summer ever," Raouf confirms. "Sales were up double digits, driven by several factors: our in-store display execution was almost double versus the prior year, our omnichannel team amplified the campaign at the customer level using various digital mediums, while our marketing team helped us gain national awareness for the program by using the in-store display in our TV advertisement, urging shoppers to find them at their local grocers for a chance to win great prizes.
"From the outside, you think: 'We're selling bread and rolls, do we really need all this?'" Raouf jokes. "But it's because we want to be at the forefront. When the retailer is thinking, 'I have a big campaign, who's my best partner?', we want that to be an easy solution: call King's Hawaiian."
In addition to revamping the successful elements of its augmented reality experience this coming summer, King's Hawaiian has launched 'Slider Sunday', another major omni-channel campaign. "We wanted a concept that could play any time of the year, ritualizing the idea that King's Hawaiian isn't just for Thanksgiving, Christmas and Easter, it's for any occasion where we're bringing people together," Raouf indicates. "Obviously, we know the success of 'Taco Tuesday', so we wanted to build upon that concept. Our brand is already known for great sliders, so why not cement that during on a day when many families and friends gather to share great times together, maybe while watching their favorite football team play. We want people to think: 'Sundays are for Sliders. And the best Sliders are on King's Hawaiian bread.'"
To do so, the company is returning to its favorite celebrity chef. "Guy Fieri will introduce the concept of Slider Sundays, along with a prize of $1m, to be given away during the culmination of the football season," Raouf reveals. "Omni-channel's going to be a big element—we want people to show us how they do their Slider Sundays, and we'll get influencers on board to help spread the word. We're also launching a Slider Sunday Showdown sweepstakes in April, where you'll pick your favorite slider in a fun bracket-style tournament. Everyone who enters will win something, whether it's a coupon, branded swag, or a grand prize family getaway. It's about engaging consumers with different elements and talking to them every week with new recipes and ideas."
For Patrick and Raouf, the hope is that Slider Sunday can be the start of something special. "We don't want this to be a one-and-done campaign," Raouf insists. "Taco Tuesday was not built in a day; we have to stay the course, and keep it relevant through 2023, 2024, and beyond. To do that, we plan to leverage the restaurant space, where a lot of these ideas start. We're working hard to find the right partner for us to bring it to life, so together we can introduce this cool new ritual for our consumers.
"None of this happens without the right people on your team," Patrick concludes. "We're going to continue to invest in IFG Sales, and in bringing our brands to more occasions. We've done a lot of work with numerous partners and institutions. One example is our state-of-the-art internship program with the University of Kansas where we are sourcing tremendous sales talent. That will help to drive IFG Sales, allowing us to keep innovating, and to push beyond what we've done before. We're committed to creating that irresistible experience."
www.kingshawaiian.com
Products: Hawaiian food and bakery