LaurDIY Creates Fully Integrated Licensing Program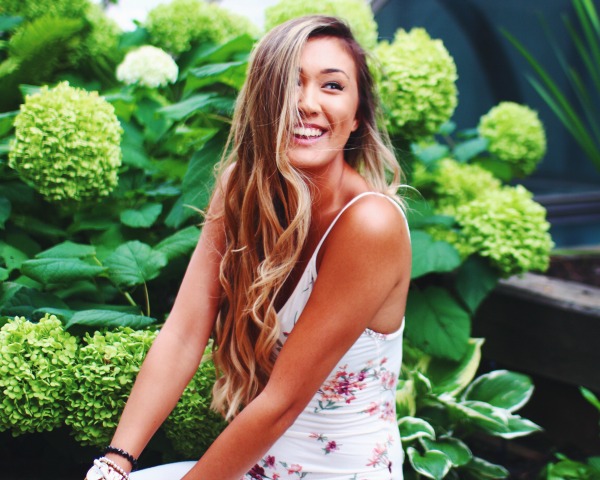 The Brand Liaison secures licensing deals with best-in-class partners. (Photo credit: Brandon Woelfel)
Renowned YouTube sensation Lauren Riihimaki, better known as LaurDIY, has announced a series of new licensees creating a broad range of DIY craft supplies, tools and kits as well as finished products featuring unique designs and inspirations from LaurDIY.
New licensees including Plaid Enterprises, Mattel, Cousin and C.R. Gibson, have developed licensed products to launch in stores Fall 2018, and will be supported by social media and other marketing, including in-store appearances. All of LaurDIY licensing has been managed by The Brand Liaison.
"My followers have been asking for LaurDIY merch for so long and I really wanted to find the right partners that would be able to produce unique products at a price point that my fans will embrace," explained Lauren. "Now with these incredible licensing partners, we have an entire collection of crafting tools and supplies, craft kits, jewelry, school supplies, and so much more, that will give everyone a piece of the LaurDIY lifestyle, without spending a fortune. Even my dog, Moosie, will make an appearance in the line!"
Catering to over 10 million Gen-Z and young Millennial followers across all social media platforms, the LaurDIY brand is based on 3 core principles: Trends for Less, A Creative/Custom Life and Fun, Fun, Fun. Lauren has worked tirelessly with all of her new partners to ensure that all of the LaurDIY licensed products stay true to these philosophies.
Plaid Enterprises has designed an entire line of crafting tools including fabric paints, markers, and custom embellishments such as stencils, stickers, transfers, stamps, patches and trim set to launch at retail in Fall 2018.
Plaid Enterprises' LaurDIY products will be used by Lauren on many of her upcoming video projects; Mattel's Rose Art division will be creating a collection of DIY crafting kits including plush animals, desk accessories, frame and clip calendar sets, shadow boxes and even custom letter board kits; Cousin has created a wide range of jewelry kits that will allow users to create their own jewelry and hair products for any occasion in their life. The kits include gem stones, cording, crowns, stretch and other fun components all selected by Lauren; and C.R. Gibson is launching a full collection of stationery and back to school products including notebooks, planners, agendas pencil pouches and writing tools.
The line will incorporate fashion forward elements like holographic, velvet, foil and denim material and will offer some DIY flare through stickers and patches. Meanwhile, The Brand Liaison continues to build the LaurDIY licensing program across a variety of brand-right extensions.