LeapFrog's LeapPad 2 is No. 1 Selling Tablet and No. 1 Toy in the UK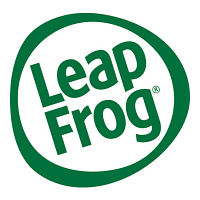 Dec. 10, 2012 – LeapFrog Enterprises, Inc., the leader in educational entertainment, today announced LeapPad2 as the No. 1 selling tablet and No. 1 toy in the UK, according to recent NPD data. LeapPad2 offers kids more engaging learning experiences. New features include front-and-back cameras and video recorders, a faster LF 2000 processor and double the on-board memory of LeapPad1, all wrapped in a high-tech styled kid-tough tablet design. LeapPad2 also has improved battery life and is compatible with a recharger pack, available separately.
"LeapPad2 is a global phenomenon that continues to experience strong momentum as we head into the holiday season," said Greg Ahearn, chief marketing officer at LeapFrog. "Parents, kids and teachers around the world have all recognized LeapPad2 as a best-in-class learning solution with an extensive library of learning games, eBooks, videos, music and more, all developed and reviewed by our highly experienced learning team. LeapFrog's performance in the UK is a testament of our commitment to being the world's leader in educational entertainment for kids."
LeapFrog is the fastest growing toy company in the UK in the top ten with growth of 33 percent year over year by value of goods sold. Worldwide, LeapPad2 has won more than 67 industry and parenting awards and is now the No. 1 tablet in the UK market and the No. 1 UK toy by value.